If your bio is not here (and you'd like it to be), send it to our webmaster.
---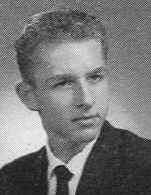 Michael Mahotka
Email: mmachotka@verizon.net
Photos
After my life had taken several turns here and there, including a hitch in the Army, mainly in Korea, I settled in Temple Terrace (Tampa) FL. I met and married Adella, every man's dream of a wife. We have 4 children – Tammi 29, Shayne 30, Michelle 31, and Rob 32. Our children have blessed us with 5 grandchildren – Benjamin 2, Michael (Bubba) 7, Skye Alisha 10, Kari 11, and Randall 13. We spend a great deal of time with Skye and Michael (Bubba), the only two grandchildren living in Florida. When Skye was 3 she decided we were "Ganma & Ganpa." These names have become part of the local vocabulary. Even their teachers and classmates call us by these names.'

I've been a Book Binder for over 30 years. The last 20+ years at Rinaldi Printing. Looking down the road I could retire in 7-8 years, but I just don't feel like retiring yet.

In my spare time, (when I can get away from the grandchildren) I like to play around with wood. The biggest project was figuring out how to make enough excuses to deck the whole back yard. So far it is only 64'x16′. I only have 15′ to go to the back of the yard. (I really hate to mow the lawn) My current project is a new bedroom suite which includes a platform bed with 10 drawers and extra storage space. If Adella sees something she likes, I get the honor of building it. (I can usually manage to buy a couple of new tools with each project).
---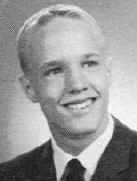 Randy Marks
Email: marksr@verona.k12.wi.us
Occupation: Teacher/Coach

Spouse: Linda

Children: Tom (26) Russell (24)

Grandchildren: Caroline (21 mos)
'
---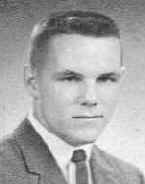 David Marsh
Email: dmarsh@usc.edu
I spent the summer in Europe after high school with a group of recent grads including some from West High. It felt good to explore wonderful cities before starting at Wisconsin. Freshman chemistry with Prof. Sorum was a great class, but long science labs soon became a real strain, my short-term fraternity experience was a pain, Madison was becoming too familiar a refrain, and it was time to travel again.

This time to India on a junior-year-abroad program that involved a summer at the Univ. of Chicago learning Hindi, then a year at Delhi University and working in three high schools in inner city Delhi. Without a doubt, this was the most demanding and strangely wonderful year of my life'and it nearly did me in on every level. A spent four months coming 'home"a journey that included a week in Saigon in the summer of 1964 and two idyllic months in Japanese gardens and temples. But 'home' was as strange as India with the Vietnam war heating up and my front row view on a day that really changed me'the Dow riots in Madison.

I taught high school social studies and loved every minute of that very hard work. Then returned for a doctorate in curriculum and educational policy at UW. By this time, I married Maryalice'we met during my first year as a grad student and were in the same eating coop and special community. She and I just celebrated our 35th wedding anniversary with a cruise up the inland passage.

With our daughter, Myranda, we left Madison and were moving (with Zeke and wife) to Oregon the week the math building was blown up (summer, 1970). Maryalice and I wanted to get to Nirvana and Oregon seemed like the place. Only we had visited Oregon only in the summer when it was sunny. Alas, Oregon has two seasons'rain and not rain and 9 months of rain was just too much. My job was great'directing several education reform projects that involved traveling from Washington, DC and across the country. But it was time to move on, and educational research jobs were in cities'we moved to Los Angeles where I directed a major national study of the Teacher Corps-the most interesting teacher educational reform effort in recent years. But after two years of chaos working for a research firm, I shifted to the school of education at the University of Southern California.

I've been at USC for almost 30 years, but with many shifts of projects, focus and energy. I'm now the Associate Dean for academic programs and having a great time creating strategic plans, reorganizing support services, leading the accreditation effort, and worrying a lot about the future of public k-12 education in this country. I find that I have had equal parts of success like a recent book about high school reform and editing a major national yearbook, and downright frustrating and mis-directed efforts.

Maryalice and I enjoy our special garden: waterfall and pond, walking paths, and deck in our backyard; annual international trips; and each other very much. This last year, we were both on sabbatical from USC (she is a professor of nursing), and spent almost a month working in Hawaii, three weeks in Australia, and a trip to Vancouver to see Michael Fellman's wife in her powerful one-person dance autobiography.

I look forward to seeing you all in Madison, and/or sharing on the web.
---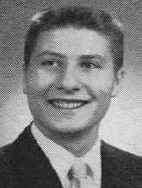 James Martin
Email: jim@jdmandassociates.com
It's hard to believe that 40 years have gone by so fast. I graduated from UW-Madison in 1968, married Melinda Robinson and moved to Paris, France in 1969 where we traveled most of Europe. Returned to the Chicago area in 1970, where I earned a Masters degree from Northeastern University and began a writing and photography career that continues to this day. I began as a film, theater and music critic and feature writer for the Chicago Tribune, then moved on to several national publications. Also wrote for film, TV and radio, winning several awards, including a Silver Award from the New York International Film Festival. I worked as a speech writer for two Governors of Illinois and wrote some for President Carter. Established the Illinois Film Commission in 1975, served as its first Director and taught a film course at Columbia College of Chicago for two years during this period. While in the corporate world, I began working in public relations, with the Roger Penske Racing Team being one of my most interesting accounts.

In 1984, tired of working for others, I formed my own PR and Ad agency, James D. Martin & Associates, in Wilmette, Illinois, where I live today. We have clients from Connecticut to California, as well as our many Chicago area accounts. I seem to specialize in B2B e-commerce and logistics and still write numerous columns and features on those subjects. Melinda and I divorced amicably in 1982 and remain single friends. The chief benefit of our 15-year relationship is three wonderful children. Wendy, who lives in California, and works at Apple Computer headquarters is the oldest, and has presented me with two beautiful young grand children, Tori and Lindsay. James, the oldest son, played Division I college basketball (somehow he grew to be 6'10" tall) and graduated from Northeastern about two years ago. He now works for a major Chicago Internet-based company as a computer programmer and was engaged June 1st. Geoffrey, the youngest, is a senior in college in Colorado, and as of this writing, plans to join the old man in the agency business after graduation next year.

One of the great benefits of being a single parent was the opportunity to spend lots of quality time with my kids — traveling, coaching baseball, basketball and football for 12 years and filling the basement with trophies. Most importantly, we share many happy memories and enjoy wonderful relationships today. Congratulations to Bob for a wonderful Web site. I hope to hear from any of you who care to email.
---
Peggy Martin
Email: pmartin_hillyshouse@prodigy.net

More photos
40th class reunion…how did we all get this old? My life has made many turns but overall I have enjoyed the journey. I married Mike McGrath (West High '61) and have two children, Heather and Christopher. Mike and I got divorced in 1982 but still remain friends.

In 1986 I entered college (late bloomer) and earned my bachelors degree in Business Administration with a minor in Communications in 1990. I went on to receive my MBA (with a strong leaning toward marketing) in 1992. I have been in the insurance industry since then, I am currently with Fish & Schulkamp, an agency in Madison since 1906. To fulfill my creative side, I have a little home based business called Gifts from Hilly's House. I make flavored, powdered coffees, hand made chocolates, fudge, dipped pretzels and varying dry ingredient mixes such as soups, breads etc. I am pretty busy at holiday time.

Now onto my family. After attending college, Heather entered the dental field. She has been an oral surgery, orthodontic and general dental assistant and most recently, a dental office administrator. She did take time out to make me a grandmother twice. Colin turned eight last January and is rapidly catching up with me in height! When he was 15 months old he started calling me Mema (where that came from, we don't know) and the name has stuck ever since. He became enamored with hockey at the age of four…..we have no idea where this passion for hockey came from as no-one in our family ever played hockey! When he was five he joined the Madison West Flyers hockey organization. (He is wearing the maize and blue!) He plays center or wing and has even made a few hat tricks (to the uninitiated, that is 3 goals in a game). He was in a combined 2nd/3rd grade last school year and the students had an assignment that required them to write and publish a book. He wrote his book and dedicated it to his hockey coach….My son Christopher earned his MBA from Marquette University in May '97, married Annie, his girlfriend since he was 20, in June of '97 and honeymooned in Ireland in July of '97…it was a busy time for our family. Christopher and Annie are expecting their first child in December and we are all thrilled about it. Christopher is the marketing manager for Wisconsin Hospitality Group based in Milwaukee. The group is comprised of the Wisconsin franchises for Applebee's, Pizza Hut and Taco Bell. He absolutely loves his job…his propensity for innovation, humor and creativity is serving him well. Annie received her MBA from Marquette in '98 and is currently working for a high-risk insurance company. She manages and builds rate structures for five states. They also live in Madison…I am very fortunate to have both my children and my grandchildren with 5 minutes of my home.

My love is music is still very much alive with a strong leaning towards the blues. My favorite venue is the Madison Blues Festival on the shores of Lake Monona…it sure beats sitting in a dingy, smokey bars! I also attend as many Concerts on the Square as my schedule allows. Colin is often my companion at the concerts…in fact, he will call me to make sure my plans include him. I am also a movie buff and try to see at least 3 new films a month.

I am currently taking a power yoga class with my daughter and I power walk 2-3 miles several times a week. My dog, Morgan, accompanies me on many of my walks. As soon as he sees me put on my walking shoes, he heads for his leash and stares at me until I relent and hook him up.

My life is ever evolving…the maturation process does certainly change perspectives. I am content in my life. I have wonderful friends and a loving family. It doesn't get any better than that.

I am looking forward to seeing you at the reunion.
---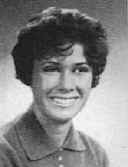 Virginia May

I hate computers and have mailed Karen my info…I also have 10 R&R CD's ( 250 cuts for sale at the reunion all produced from my 45's.

Occupation: Jewelry Exportation, Writing, Political Work

Spouse: Divorced

Grandchildren: None ' however Susie Lorenz's daughter made me an 'honorary Grandmama")

Optional Info: My life ' the last 40 years ' that's a bit much for a few sentences! For 6 years I have lived in San Miguel de Allende, GT0, Mexico. I design and export jewelry, write travel articles and politically work in the US when the need arises. We expats are connected. Phone, fax, email, internet, computer with scanner in my home office and cable TV and a great stereo system. Climate ' 70's year round, no grey snow to shovel and numerous art & language schools & mineral spring spas etc. This is now my home.
---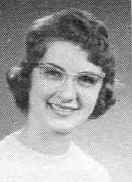 Donna McDowell – Beestman
Email: donna.beestman@tds.com



Family: I enjoyed my undergraduate experience at Macalester College in Minnesota then returned to Madison and married George right after graduating ' it's been a great 36 years together. George finished his doctorate & I received a master's degree at the UW and our daughter, Joan, was born in Madison. Our son Scott was born in St. Louis where we lived for 21 years. Both kids did their undergraduate work at Wisconsin. Joan met her husband Paul at the UW, went to law school at Georgetown, and lives in the Washington area where she is a staff attorney for the DC Court of Appeals.. Scott currently works for WorldCom and lives in St. Louis.

Career: I worked in secondary education for 8 years, then became an Executive Director of a non-profit organization, then moved into the business world, working for Maritz, a performance improvement consulting firm. In 1990, we moved to East Coast, a difficult challenge, but also an energizing and positive mid-life change. I joined Manchester, Inc., a career development and HR consulting firm. I've been a Sr. Vice President & General Manager for 8 years and my responsibilities have included coaching of executives, managing the business in Delaware, and Business Development. Recently I've been asked to serve as Manchester's liaison with our global partnerships, which will entail some interesting international travel.

Volunteer Activities in recent years: Governor Tom Carper's Transition Team; Governor Ruth Ann Minner's Transition Team; UW Alumni Club of Delaware-President; Forum of Executive Women of Delaware ' President; Rotary; Junior Achievement of Delaware ' Board of Directors; Delaware Theatre Company ' Board; Westminster Presbyterian Church, Wilmington, DE ' Session/Trustee.

Retirement Plans: George and I hope to retire in 3 years and plan to move back to Madison. We look forward to being close to our family and friends 'including old West High friends – back in our wonderful hometown!
---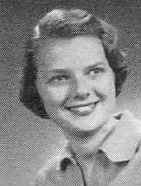 Kathleen McEldowney Moren
Email: kmmm4@yahoo.com
Greetings fellow Madison West '61 alumni. It is difficult to believe that we have been out of high school for 40 (WOW!!!!!) years. Time has certainly gone by quickly. I am still a local Madison resident, living on the west side. I have two amazing daughters, Christine lives in Chicago with her husband, Michael and my youngest daughter, Elizabeth thankfully lives in Madison with her husband Todd, beautiful daugher, Sydney and a new baby on the way. I throughly enjoy playing the role of grandma. Looking forward to seeing all of you in August.
---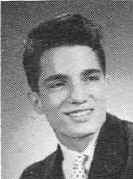 Michael McGrath
More photos

Read his obituary
Greetings, West High 61′ grads. It is nice to see so many of you are still with us. I am now back living in the same house I lived in when I went to West.' For those of you who don't remember who I am, I was one of the leather clad greasers that hung out by the Holly Street door with Jim Loder, Joe Fiore, Dwight Hunt, Bob Endres, Tom White, and Tom Pallatte smoking, mumbling, and looking really cool. If you saw the movie 'Grease' you may have seen us all in there somewhere.' Anyway, I got an accounting degree from Madison Business College in 1964 and worked in several jobs and while at National Guardian Life, I met up with and married Peg Martin, also in our class. Soon after, I began a long 30 year odyssey away from Madison, and around the United States, east and west, north and south, twice. Peg and I moved to Milwaukee and had two wonderful kids and settled down in Wauwatosa. I had started in Insurance accounting and ended up working for a custom home builder. On a very stormy day in 1973 my boss was accidentally drowned out in Lake Michigan. I bought his company and became a custom builder and designer. This went well for a few years but I had to bail out and go back to work for others in 1978. I left the family and went to Houston, TX. I learned how to design on a main-frame CAD system for a large Gas Pipeline Company. Peg did not want to move to Houston, so we were divorced in 1982. I worked there for eight years until they were bought out and downsized.' This began a new phase of my life. I became a contract designer and went where the money was best. I started in New York City and went on to 33 other cities over the course of 18 years. During this time I married again in 1991 and had another wee bonnie lad in 1982. His mother and I have since broken off but I have him and would not trade him for anything. I'm Mr. Mom and have been since he was 4 months old. '
---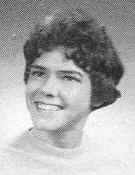 Therese McMahan May
Email: therese@theresemay.com
Occupation: Artist Children: Ian (35) Bridget (33) I moved to San Jose, CA in 1967 with Tony May. While raising two children, I became very involved with quiltmaking as art. I divorced in 1988 and began teaching art quiltmaking. I have traveled worldwide teaching and exhibiting. I have been having fun and plan to keep having fun!
---

Bruce McMurry

Read his obituary

Married with two children (both at U. W. Stout) and four step-children living in Madison and Green Bay.

My wife and I built a new house last year and very much enjoy it. We lived in a 100 year old farm house previously where for many years I was Tim "tool time" Taylor, constantly remodeling and adding on.

We own a small business, Powderpak Inc., which deals with packaging equipment for dairy / pharmaceutical powders. We design/build some equipment in Fond du
Lac, however, most is imported from New Zealand and Australia or purchased from suppliers in the USA.

Pat and I like to travel, usually combining much business with a few vacation days. We will be traveling to New Zealand two days after the class reunion.

I enjoy woodworking and landscaping, but have given up the downhill skis and water skis to a younger generation.
---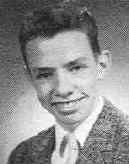 Doug McMurry
In 1965, I was graduated with honors in Art Education from the University of Wisconsin. I immediately went from there to San Francisco Theological Seminary in San Anselmo, California, where I was graduated with honors four years later. In the meantime I met my bride, Carla Riedesel, whom I married in 1969. I took her with me to Edinburgh, Scotland on a Fellowship grant I received from my seminary, for one additional year of postgraduate study.

I was ordained for the gospel ministry in 1970 at Madison, and went from there to my first church in Oregon, where I served various churches until 1985. My present church, Christ Presbyterian in Richmond, Virginia, is where I have been ever since.
I have become a published writer, having been first encouraged in that direction by my 12th grade English teacher, Mrs. Riva, who was the most influential teacher I ever had. She taught me how to write. (I wish I could get her address to tell her that. I still have the Philosophy of Life paper I wrote for her class.) My books so far are:

Fresh Bread (WinePress, 1999)
Prayer That Shapes the Future (Zondervan, 1998, co-authored with Brad Long)
Receiving the Power (Chosen Books, 1996, co-authored with Brad Long)
The Collapse of the Brass Heaven (Chosen Books, 1994, co-authored with Brad Long)
Value Your Mate (Baker Books, 1993, co-authored with Everett Worthington)
Food Groups (self-published, 1986)

I am currently working with a publisher on a book, True Intimacy, True Passion, that explores the Song of Solomon as a pattern for intimate love in marriage.
I have been happily married (wildly happy!!) with Carla for almost 35 years now, and have four children, all moved away from home. Son Phil is married, and working for his doctorate degree in history at Kent State. Our adopted Korean daughter, Marna, is managing an inn at King Salmon, Alaska. Daughter Lisa is married and working for a Presbyterian Church in the Houston area. Daughter Elizabeth recently was graduated from Lee University in Cleveland, TN, and wants to go into Christian missions.

Here in Richmond, the capitol of the Old Confederacy, Carla and I are working to break down age-old racial and denominational dividing walls to bring a little bit of Christian love and unity. I also am working with Native people here, an off-shoot of another long-standing book project, a novel based on the life and experiences of Spokan Garry, the first Christian Native in the Pacific Northwest. My research on this book made me very sensitive to the tragic history of white-Native relations in this country. My wife is a musician and just retired as a piano teacher.
---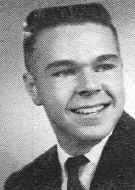 Larry Meicher


Occupation: Retired Teacher (MATC), Tree Farmer

Spouse: Dorothy

Children: Michelle (30)

Taught Auto Mechanics at Willmar Community College (1964-1967) and Madison Area Technical College (1967-2000). Now retired, operating a 'tree farm' (130 acres) near Wyocena and consulting work for National Automotive Technician's Education Foundation (A.S.E.) We are not able to attend reunion as I already committed to be in Portland, OR at Trout Unlimited's National Convention where I am being cited with their 'Longtime Leadership Award'.
---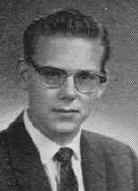 John H. Melby
Email: john_melby@eogresources.com



Dear Classmates,
After I left West High, I went to UW and got B.S. and M.S. degrees in Geology. I have been working in the oil and gas business ever since. Most of the time in Denver with a two year stint in New Orleans. I have worked various Geologic Basins in Alaska, Colorado, North Dakota, Montana and the Gulf Coast. I am currently working the natural gas plays in the Green River Basin of Wyoming and can say that I have made several significant gas discoveries that has kept me employed for over 33 years.

I have been married to the same wife since 1967 and have two grown daughters and one grandson. My oldest is 31 and is a marine biologist and the youngest is 25 and just graduated from the University of Colorado School of Nursing.

My mother still lives in Madison so I get to town twice a year but I can't make the reunion in August this year.

My hobbies are hunting, fishing, SCUBA diving, mineral collecting and faceting.

Have fun at the reunion!!!!!!

John Melby
---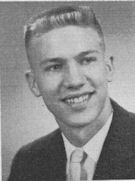 Allen Metz
---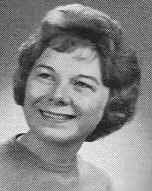 Lynn Michelson Nelson
Email: lynn.m.nelson@excite.com
***Update*** Lynn has since moved back to Madison.
Occupation: Retired

Spouse: Steve ' Supervisor/Systems Analyst U. S. Cellular

It's been a busy year. Steve had bypass surgery (6). Lynn retired from the UW, after 33 years and we're moving to the Chicago area. We've been busy getting our house ready for sale which isn't easy after 26 years in the same house ' selecting a new one.
---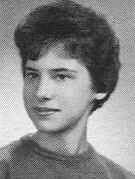 Joan Milesky Gaberman
Occupation: Retired Teacher of the Visually Impaired

Spouse: Barry

Children: Brynn Gaberman Epstein (30) Denise Gaberman (27)

Sorry I can't be there for this reunion. Barry has to attend a conference in Helsinki and I'll be joining him. Since I'm now retired, I am able to go on a lot more trips with him. This year's travels include London, Indonesia, Viet Nam, Aspen, Longboat Key, FL and Disney World.
---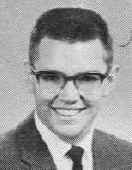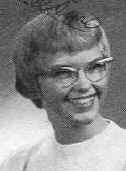 Jon and Mary Villemonte-Mikalson
Email: jdm9x@virginia.edu



After leaving West, we rediscovered each other in a sophomore English literature class at the UW and have been very happily together ever since. We were married in 1966 and moved to Cambridge, MA where Jon worked on a Ph.D. in Classics at Harvard (thanks, Ms Kleinheinz, for the Latin!) and Mary worked in the Boston Public Library as a professional children's librarian. We had a great year in Greece in 1968-1969, sort of a one-year lab course for classicists, and developed a strong affection for Greek food, wine, and people. We returned for a year to the Boston area, which we loved, but after a cold and dreary winter, when Jon was looking for a job in the spring of 1970, we were enticed to Virginia by the balmy temperatures, the flowering dogwoods, the mountains, and the beaches. In 1976 we moved from Charlottesville to a big old country house in Crozet, a village in the foothills of the Blue Ridge Mountains, a village now enjoying a bit of fame in the Rita Mae Brown mystery novels.

We settled into academic and university life at UVA easily and happily, and, it seems, for the long term. Jon proceeded through the ranks and is now the Kenan Professor of Classics, publishing a variety of books on Greek religion and literature along the way. Mary has always found a variety of interesting work, ranging from editing the writings of William James to teaching kindergarten here in Crozet. Jon's enjoying himself too much to think of retiring, but Mary has turned her attention to our two dogs, workouts at the gym, and volunteer work at Crozet School and the University of Virginia Hospital.

We traveled a lot in Europe before kids, and since then we have had sabbatical years in Cambridge (UK), Princeton, and in '95-'96 in Greece. In a year we will be empty-nesters, and trips are in the offing to England and Greece/Turkey/Jordan. We have two daughters, well spaced. Meli (Melissa) graduated from UVa in 1997 and worked for PaineWebber and then Oppenheimer Funds in New York City. Just this March she was married to Michael Park, also with Oppenheimer, and in May they moved to the Oppenheimer office in Denver. Jacki (Jacquelyn) is just entering her senior year of high school and is in the whirl of teenage social activities, athletics, and college planning.

For many years we visited our families in Madison regularly, staying with Mary's parents on Bagley Parkway. Jon on his runs would revisit West, Midvale, and a lot of the old neighborhoods. Since the 25th reunion, though, our surviving family members have scattered, and now we have a family reunion of the once-Madison family for two weeks each summer in a beach house on heavenly Pawleys Island off the coast of South Carolina. We are really looking forward to our Madison visit this August and to seeing many of our "old" friends.
---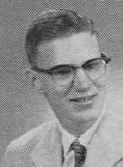 Francis Millett
Email: millett@uark.edu
I can't believe that it has been 40 years since we graduated. After graduating from West Side High, I attended UW, majoring in chemistry. I rode a little blue Vespa motor scooter all through college, just like the Richard Dreyfus character in American Graffiti. I then went to graduate school in chemistry at Columbia University in New York City. I greatly enjoyed both Columbia and New York, and most importantly, met my future wife Eunice, who was also a student at Columbia. We were married in 1968, right in the middle of the Columbia student demonstrations. After receiving my Ph.D. in chemistry in 1970, we went to California where I was a postdoc at Cal Tech. We then went to the University of Arkansas in Fayetteville in 1972, where I have been a professor of chemistry ever since. We have two sons, Paul, who just graduated from Vanderbilt in engineering, and Jason, who is a student at the University of Arkansas. We enjoy backpacking, whitewater canoeing, and choral singing. Many thanks to those who organized the reunion. I am looking forward to meeting everyone again.
---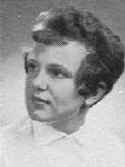 Susan (Sue) Morris-Grishen
Email: AgeLace@aol.com

Letter and photo
Amazingly, after 34 years of being a Madison West 'migr' to (would you believe) Buffalo, New York…yes yes..the snow capital of the world…Peggy Ahlgren found me…and I'm truly happy to be found….!! Thank you, Peggy! My warmest hugs to every single one of the graduates of the Class of '61…you are always in my heart…and always remember…"What can to do….?"
My love and brightest blessings to all….'
---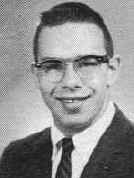 Phil Motelet
Email: philcie@aol.com
After West High, I attended U-W Madison for two years, then went on to Milton College and graduated in 1966. After that, I joined the U. S. General Accounting Office in Chicago as an auditor. In 1969, I married Charlene (Cie) Rieder of Spring Green. We lived in the Chicago area until 1978 when I transferred to the USDA Forest Service in Milwaukee as an Accountant/Auditor. Cie works for MRA-The Management Association in Pewaukee. We have one daughter, Caroline, 24, who is an accountant/CPA with Briggs & Stratton in Milwaukee.

Life is full with working, keeping up the house/yard, golf, attending all Badger home football games and a few road games, attending NASCAR races, and work-related travel.

I am planning to retire from full-time work at the end of 2001.
---

Don Mowry
Email: dmowry@everestkc.net
Update Dec. 2003
I separated from my wife in 2002 and our divorce was finalized in September, 2003. In October I moved into a new home. My current address is:
7005 Albervan Street
Shawnee Mission, KS 66216.
My home phone # is: (913) 825-9222.
---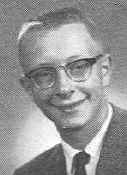 William Muehl
Email: muehl@mailbag.com
After High School there was the odyssey to earn the Bachelors in Psychology and the Masters in Counseling Psychology at UW-Madison. While in college I worked in construction, personnel at the UW, was a police officer, started the Dane County First Offender Program, was a financial crimes investigator for a group of banks and started Acrylicraft. Acrylicraft makes custom plastic products such as laboratory equipment, prototypes and display products.

Avocationally I have been on the Shorewood Hills Fire Department since the early '60s and the EMS since the mid- '70s. Lately I have been working on prairie restoration with the Dane County Parks.

I have for the past eight years have been with my favorite person, Pat Tuckwell. We have been remodeling our house and traveling in our motorhome, for as much as we can find time. We appreciate how hard my son David has worked to get through school and he is now enjoying living, working and playing in Denver.
---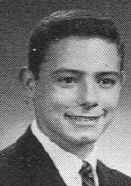 Mike Mulvihill
Email: mulvihil@aecom.yu.edu
Occupation: Epidemiologist

Spouse: Amy (Special Educator)

Children: Jemilla (31) Jonah (29) Marc (28)

Grandchildren: Sarah (5) Eli (3) Shira (1)