Steve Nelson Obituary
ARLINGTON HEIGHTS, ILL – Steven W. Nelson, age 60, a longtime Madison resident, died unexpectedly at his Palatine, Ill., home on Thursday, May 29, 2003.
He was born in Madison on Dec. 16, 1942, to Parnell and Iola (Olwell) Nelson. Steve was a 1961 graduate of Madison West High School and graduated from the University of Wisconsin – Madison with a B.S. degree in Biological Systems Engineering.
He married Lynn Michelson Nelson in Madison on May 14,1966. They had recently celebrated their 37th wedding anniversary and enjoyed their many years together. Steve was a curious person who thirsted for an dexpanded his knowledge through reading and study. He and Lynn pursued various interests together as well as independently. He thoroughly enjoyed the art of conversation, sharing and gained both insight and knowledge through candid discussions with family and friends. Steve's sense of humor and lively view of life made him respected and well liked by his fellow employees, friends and family. He will be deeply missed and is lovingly survived by his wife, Lynn of Palatine, Ill.; and his brother and wife, Greg and Susan Nelson (Bath, Pa)., as well as additional family, Dorothy Michelson (Madison), Judy and Peter(Michelson) Ambelang and family (Phoenix, Ariz)., Don Michelson (Middleton), andJim and Patti Michelson and family (Oshkosh). He was preceded in death by hi sparents; and his father-in-law, Ralph Michelson. Funeral services will be held at 6 p.m. on Wednesday, June 4, 2003, at the CRESS FUNERAL HOME, located at 3610 Speedway Road. Visitation will be held one hour prior to service. Interment will be in Forest Hill Cemetery.
If desired, memorial donations may be made inSteven's name to the American Diabetes Association Serving Wisconsin, 2323 N.Mayfair Road, Suite 502, Wauwatosa, WI., 53226-1507.
---
Dave Peterson Obituary
MADISON – David S. Peterson passed away unexpectedly on Friday, May 12, 2006. David was born Dec. 28, 1942, in LaCrosse, the son of Kenneth M. Peterson and Hilda C. (Johnson) Peterson. David was raised in Madison and attended Randall Grade School and graduated from Madison West High School in 1961. David also graduated from Spencerian College in 1966 with a BBA Degree with a major in accounting and sales management and marketing. David was a Realtor since 1966 and was past president of the Madison and Wisconsin Apartment Associations and past president of the Madison Chapter of the Institute of Real Estate Management. David was a past vice president of Hillmark Corporation and Munz Corporation. David founded and owned Peterson Management Co. Inc. with his wife Joanne since 1980. David and Joanne own and manage apartments, office buildings, and mini warehouses throughout Wisconsin, Illinois and Iowa. David was also a Realtor with the Stark Co. Realtors from 1980 to present. David held Real Estate designations of GRI and CPM.
David was united in marriage on Nov. 11, 1972, to his soul mate, Joanne Neu of Menomonee Falls. David was always full of good humor. His smile and jokes brought love and comfort to all those around him. More than anything else, David loved spending time with his family, especially at the family's summer home in Rhinelander. David had a playful spirit that never left him and made him especially beloved by his children and grandchildren. David also had a great love of friends and community, and served on both the parish council and in the choir of St. Thomas Aquinas Church. Through David's caring and gentleness with all those he encountered he now an example of God's love for us all.
David is survived by his wife, Joanne; son, Jeffrey (Andrea) Peterson; grandchildren, William and Katherine of Madison; daughter, Kristine Peterson of Madison; brothers, John of Lake Delton, Paul, (Karin) of Pewaukee, Jim, (Barbara) of Wisconsin Dells; brothers and sisters-in-law, Helen (Jack) Kreuser of Colgate, Wis., Robert (Evelyn) Neu of Germantown, Wis., Alice (Don) Wiligus of Germantown, Wis. Janet Neu of Menomonee Falls, Wis., Rosemary Neu of Germantown, Md., Lavern (Dianne) Neu of Slinger, Harvey (Cindy) Neu of Germantown, Wis., David Adams of Jackson, Wis. and Nancy Dvorak of Baraboo; 37 nieces and nephews; and 34 great nieces and great nephews. He was preceded in death by his father; and his brother, Robert. A Mass of Christian Burial will be held at 11 a.m. on Monday, May 15, 2006, at ST. THOMAS AQUINAS CATHOLIC CHURCH, 602 Everglade Drive, Madison, with a visitation from 9:30 a.m. until the time of service. In lieu of flowers, donations can be made to Catholic Charities of Madison, 702 S. High Point Road, PO Box 46550, Madison, WI 53744-6550.
Cress Funeral & Cremation Service 3610 Speedway Road (608) 238-3434
www.cressfuneralservice.com
---
Sheila Jean Nygaard Armstrong Obituary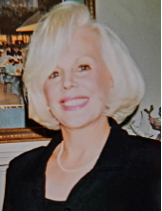 STOUGHTON – Sheila Jean (Armstrong) Nygaard passed away on Tuesday, Sept. 21, 2021, in Stoughton, reportedly at the age of 39, which is the age she always said she was. She was born in Madison, Wis., although you would think that she had been born in Norway.
Sheila grew up caring for others in her parents' nursing home on Nakoma Road. She would continue to care for others for the rest of her life. This was her passion and her life's journey. At an early ager her hobby was modeling. At 8 years old, an MGM executive wanted her for a movie, but her parents decided she was too young. At 18, she won "Young Model of the Year" in Wisconsin. After having four kids she modeled in an ad which appeared in Cosmopolitan and Vogue magazines.
Sheila was married in 1963 and had four children, Per, John, Chad and Shawna. Her career was caring for her children. She spent half of her life driving us to our thousands of sporting events and dancing events. This job continued with her grandchildren. She would do ANYTHING for her children and grandchildren. They meant the world to her! She loved hosting a house full of family and friends. She also spent many years caring for her parents when they needed help.
She not only loved caring for people, but she loved caring for animals. She had many – horses, dogs, birds, rabbits, and skunks…. yes, you read that correctly…skunks! She was 100% Norwegian, and she couldn't have been more proud. Sheila would eat sardines and even lutefisk. You have to be 100% Norwegian to be able eat lutefisk. She LOVED going to Vegas with her mom. She was enamored with all the shows and the excitement that goes along with Las Vegas.
Sheila is survived by Per Armstrong (Andrea) Thor, John Armstrong (Sandra), Gabrielle, Annika, Chad Armstrong (Katie), Jake, Hannah, Shawna Carrel (Wade) and Odin. She was preceded in death by her parents, John and Theresa Nygaard; brother, Richard Nygaard; and friend, Lou Bienvenides.
The family will hold a private service. In lieu of flowers, donations may be made to the charity of your choice. Online condolences may be made at www.gundersonfh.com .
---
Ethel (Pregler) Johnson Obituary
MADISON – Ethel A. Johnson, age 63, passed away on Thursday, Aug. 17, 2006, at Select Specialty Hospital, West Allis. She was born on Feb. 1, 1943, the daughter of Bernard and Agnes (Schnurbusch) Pregler. Ethel lived in the Madison area all of her life, also enjoying the family vacation home in Peshtigo. She married Dennis H. Johnson on May 23, 1964. Ethel enjoyed her family and friends, and was grateful for their thoughts and prayers. She enjoyed music and puzzle books in her later, less active years, as well as her dogs, Cody and Casey.
Ethel is survived by her husband, Dennis; their daughter, Denise Johnson; her parents; and a brother, James (Jane) Pregler, and their family, of Clearfield, Utah. A memorial service may be scheduled at a later date. Memorials may be made to the American Cancer Society or HospiceCare Inc. Ethel will be missed by all whose lives she touched.
God's Garden: God looked around His garden, and found an empty place. He then looked down upon the Earth, and saw your tired face. He put His arms around you, and lifted you to rest. God's Garden must be beautiful, He always takes the best. He knew that you were suffering, He knew you were in pain. He knew that you would never get well on Earth again. He saw the road now getting rough, and the hills were hard to climb. So He closed your weary eyelids and whispered "Peace be thine". It broke our hearts to lose you, but you didn't go alone. For part of us went with you the day God called you home. Gunderson East Funeral & Cremation Centers 5203 Monona Drive (608) 221-5420 www.gundersonfh.com
---
Larry Pope Obituary
MADISON – Larry M. Pope, age 63, died on Monday, Dec. 4, 2006, at UW Hospital. He was born in Madison on Aug. 23, 1943, the son of Floyd and Dorothy (Lambert) Pope. Larry is survived by his son, Mike Pope of Dodgeville; three brothers, John (Sue) Pope, Jim (Sue) Pope and Steve Hamm; and many nieces and nephews. He was preceded in death by his parents; and a daughter, Michelle Pope. A Mass of Christian Burial will be held at 10 a.m. on Thursday, Dec. 7, 2006, at ST. PATRICK'S CATHOLIC CHURCH, 404 E. Main St., Madison, with Father Diego Cuevas officiating. Burial will follow in Resurrection Cemetery. Friends may greet the family from 9 a.m. until the time of Mass on Thursday. The family would like to express a deep appreciation to the staff of TLC South at UW Hospital. Cress Funeral and Cremation Service 3610 Speedway Road (608) 238-3434 www.cressfuneralservice.com
---
Kenneth (Randy) Swanson Obituary
MONROE, WI Kenneth (Randy) Swanson passed away on Tuesday, June 7, 2005, after a courageous two year battle with cancer. A memorial service celebrating his life is planned for Wednesday, June 22, 2005, at 11 a.m. at the MONROE BIBLE CHURCH, 2613 8th Ave., Monroe. In lieu of flowers, the family is establishing a memorial with Holt Adoption Agency in Kenneth's name.
---
David Todd Obituary
Wausau – David W. Todd, 815 E. Thomas St., Wausau, died Friday, Feb. 15, 2008, at a hospital in Amarillo, Texas.
David graduated from Madison West High School and the University of Wisconsin in Madison. He then spent an academic year in London and returned to the states to teach at New York University.
In 1983, he and his wife moved to Wausau to join his brother, Doug, in opening Condon Jewelers in the new Wausau Center mall.
David is survived by his wife, Pikul; his mother, Bobetta; his brother, Douglas; and his sister-in-law, Patti.
Memorial services will be at 11 a.m. Saturday, Feb. 23, 2008, at the Peterson/Kraemer Funeral Home, 1302 Sixth St., Wausau. Friends may call from 10 a.m. until the time of services Saturday at the Sixth Street funeral home.
In lieu of flowers, a memorial is being established in David's name.
---
Chester Bernard Rideout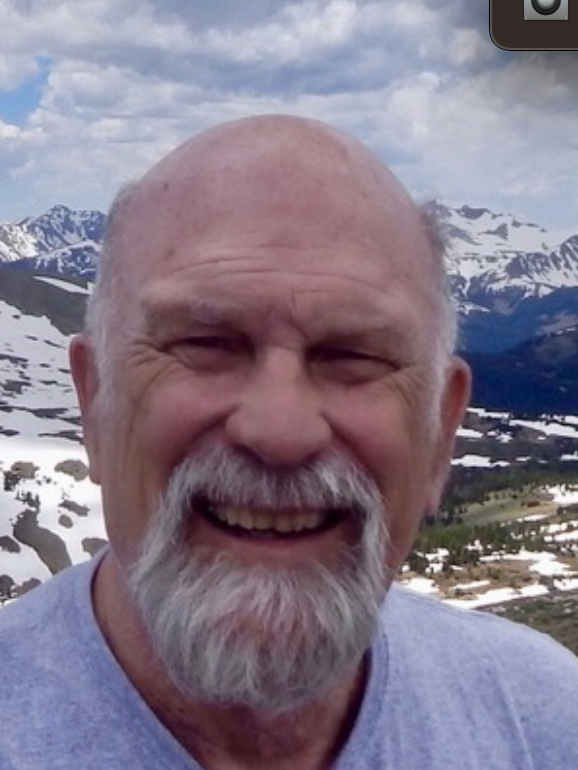 Chester Bernard Rideout, age 79, passed away at his home in East Stroudsburg, Pennsylvania on the morning of June 12, 2023, just after celebrating his 57th wedding anniversary, married to Eleanor Rideout, from a year long struggle with ALS, Lou Gehrig's Disease. Born in Long Branch, New Jersey on October 17, 1943, the 2nd son of four boys born to Vincent and Gertrude Rideout: Leo, Chester, Ray, and Darryl. As a boy he enjoyed learning about the natural world, esp. astronomy, constructing scientific apparatus' with a small group of friends, later traveling to India for a year as his father was an electrical engineer who built computers there. He learned violin through the support of his mother and played in the University Orchestra, and sang in the school choir, leading him to play the mandolin and banjo in subsequent years. He graduated from Madison west HS in 1961. Moving with his family to Boulder, CO, he met his wife, Eleanor (Lynn) , then Skinner, and returned with her to the University of Wisconsin, Madison, graduating with a BA degree in biology. Pursuing his graduate degree in teaching science, he and his wife moved to Whitewater, Wisconsin and then began teaching high school in 1966 in Hillside, Illinois, at Proviso West High School. He and Eleanor then moved to Montana where he began studies for a doctorate in mountain goat ecology and earned his doctorate degree at the University of Kansas under the direction of Robert Hoffman. His first jobs are teaching at Indian University NWs and then in Fort Collins, Colorado, where he worked for 7 years as a computer salesman at Lewan and Associates. Wanting to return to teaching, he taught at Berthoud HS for 20 years. They had 2 children, Leenya Nell Rideout, now actress in NYC, married to Ted Koch, and Vale Lorne Rideout, tenor opera singer and father of 2 children, Abelyn and Oskar. While there, they went camping and hiking in the Rocky Mountains of Colorado. There he formed a barbershop quartet, The Harmony Parts Dept, and sang competitively.
During this time, his son Vale lured him into biking so he and his friend, Piero Tassinari from Meldola, Italy made several biking journeys into the national parks of the west.
along the western coast, and in Italy and Austria. Also, at this time he was active in the construction and teaching students about the stars at the Little Thompson Observatory in Berthoud, CO… Upon retirement, he and his wife settled in Port Townsend, WA where he formed a music group of folk singers entertaining at farmers' markets. Then in the 2014 they moved to the close to their children in PA to Milford, PA and East Stroudsburg, PA where he attended and sang in the choir at Stroudsburg United Methodist Church. There he enjoyed many biking excursions on the various bike trails of NY and PA. Soon after he succumbed to ALS. A memorial service will be held at the Church of the Good Shepherd, 110 Catherine, Milford, PA on July 8, 2023, at 1:30 pm. We will be praising God and singing to celebrate Chester's life.
Here is Frank Millett's Flickr link to many photo memories of Chet and adventures.
https://www.flickr.com/photos/101213226@N06/albums/
Christine Roberts (Weiss) Obituary
ITHACA – Christine Weiss Roberts, longtime Ithaca resident, died early Wednesday morning, December 9th, from complications of multiple system atrophy. She was born in Madison, Wisconsin on February 1, 1943 and graduated from the University of Wisconsin.
She is survived by her husband, Jeffrey; son, Matthew; daughter and son-in-law, Katherine and Blake Bowers; granddaughters,Tyler and Quinn Bowers; aunt, Frances Weiss; brothers, Peter and Steven (Connie) Weiss; sisters, Caroline Dawson (Jim) andMartha Kneuer; and numerous nieces and nephews.
She was for many years a Research Support Specialist and close colleague of her husband in the Department of Molecular Biology and Genetics at Cornell University.
They shared family, work, interests and long and rewarding lives together; she is deeply missed.
There will be a memorial service at 11 a.m. on Saturday, December 12, at the Unitarian Church of Ithaca, 306 N. Aurora St.
Published in Ithaca Journal on December 11, 2009
---
Dean Ross Obituary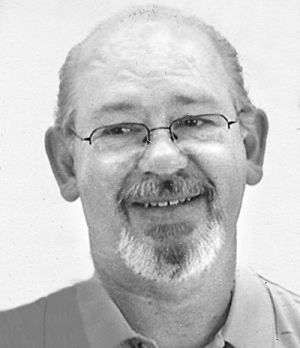 McFARLAND / MADISON – Dean Charles Ross, age 71, passed away on Sunday, Aug. 10, 2014, after struggling with many illnesses and cancers due to exposure of Agent Orange.
He was born in Madison, Feb. 6, 1943, the son of Malcolm and Elaine (Little) Ross. Dean graduated from Madison West High School in 1961. He immediately joined the U.S. Navy and became a Seabee, specializing in welding during his tour of duty in Vietnam. During his five years in the Navy, as Dean would tell, he flew over 100,000 miles and was never on a ship.
When he came home he was a welder for Nagle Hart. Dean went through an apprenticeship program to become a steamfitter. He worked for several private companies before he joined the University of Wisconsin-Madison in 1979 as a steamfitter. He specialized in welding and then became a service steamfitter, working on campus which he enjoyed. Dean worked part time as a night instructor at MATC in the 80's for welding.
He married Geraldine (Gerry) Ross, Oct. 19, 1968, and together they had three children, Deanna, Anthony (Tony) and Michael. On Sept. 29, 2013, Dean married his longtime girlfriend of 20+ years, Victoria J. "Vicky" Carlson.
Dean is survived by his loving wife, Victoria Ross; sons, Anthony (Nicole) Ross and Michael C. Ross; three granddaughters, Abbigail, Maribel and Dayna Ross; his sister-in-law, Sally Ross and his friend, Gerry Ross. He is also survived by his wife's children, Toby and Linda Carlson (Zachary), Mindy and Brad Kiresch and Matt Marks (Cherub and Evan); and many nieces, nephews, cousins and friends. He now preceded in death by his precious daughter, Deanna on Aug. 13, 2013; his parents, Malcolm and Elaine Ross Sr.; and his brother, Malcolm Ross Jr.
Dean was involved in McFarland Youth Hockey as a coach/mentor, the Steamfitters Local No. 394 for many years and was a proud Mills St. Ranger. Dean then spent as much time as he could restoring old Chevorlet cars. He was most proud of his 1952 Chevy Deluxe. Vicky and Dean showed many of the cars at car shows, winning many awards and trophies. He was a member of the Klassic Kruisers car club. Dean was a great, loving father to his children and loving son to his parents. He loved telling stories and jokes, 50's music and country line dancing.
A Celebration of Dean's life will be held at GUNDERSON EAST FUNERAL HOME, 5203 Monona Drive, Madison, at 1 p.m., on Friday, Aug. 15, 2014. Burial will be held at Highland Memory Gardens with full military honors. Visitation will be at the funeral home from 10 a.m. until the time of the service on Friday.
In lieu of flowers, donations may be given to the Wounded Warrior Project or Vietnam Veterans.
The family would like to thank the staff at William S. Middleton Memorial VA Hospital for their loving care, especially Bri and Katelyn, as well as BrightStar Home Care staff.
Dad – "Thank you for your guidance and love. We'll honor and cherish all of our memories of you. Go in peace and dance with Deanna (she's been waiting for you). We love you."
---
Dick Schantz Obituary
Richard (Dick) Schantz



Dick Schantz, of Hidden Valley Drive in the Town of Cedarburg, passed away Saturday evening, September 6, 2014. He was 71 years old.
Dick was born in Wauwatosa on October 11, 1942, son of Harold and Monona Nickles Schantz. He was a true Boy Scout, achieving Eagle Scout and Order of The Arrow status. Dick was captain of the hockey team at Madison West High School and later played college hockey at Rensselaer Polytechnic Institute (RPI). He proudly served as a Lieutenant in the US Navy Seabees, and met his wife while stationed overseas. He married Ann Rayfield on August 30, 1969 in the Seychelles Islands.
Dick worked in international construction as an engineer in Saudi Arabia for Aqua Chem building desalination plants. The couple settled in Cedarburg in 1988. Most recently, Dick worked for Aries Industries, retiring in 2013 after 20+ years. He was an avid canoeer, taking annual paddling trips to the Boundary Waters with his daughter. In recent years he began competing with his son on the Lake Sinnissippi Ice Racing Circuit (car #75). Most remember him for his endless optimism and his smile.
Dick is survived by his wife of 45 years, Ann Schantz, and their two children: John Schantz of Saukville and Mai Wyn (fianc Zach Smith) Schantz of Denver, CO. He is further survived by brothers- and sisters-in-law, other relatives and friends. He is preceded in death by his parents. A Celebration of Life will be held with Military Honors at 3PM on Thursday, September 11th at the Eernisse Funeral Home, 1167 Washington Ave., Cedarburg. The family will receive visitors at the Funeral Home from 1-3PM. Memorials are suggested to the Pine View Wildlife Rehabilitation & Education Center (www.pineviewwrc.org) in his name.
---
Chuck Siemers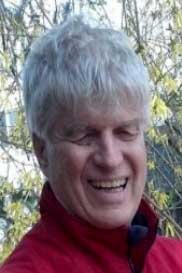 Charles Dennis Siemers, "Chuck" to family and friends, passed away on June 15th, 2021 from heart complications. He was born on October 15th, 1942, in Manitowoc, Wisconsin. During his lifetime he was a UW-Madison graduate, A Masters Degree graduate of University of Northern Colorado, a band director and teacher, and a two-time graduate of the Seeing Eye. Music was one of Chuck's first loves. From learning piano as a small child, to his primary instruments the trumpet and French horn, to his many years as a band director, to performing with Cudworth American Legion Band, to being a founding member of the Wisconsin Horn Quartet, to teaching his children and grandchildren, music always played an important role in his life. He and his wife Peggy were patrons of the Milwaukee Symphony Orchestra. And on the day of his passing he was comforted by Rachmaninoff's piano concerto no.2. From an early age Chuck loved the outdoors, kayaking, curling, and alpine skiing. It was a minor skiing accident that led to him dating and later marrying his wife Peggy. He continued to bike, hike, and stroll long after the other sports were left behind. And one of his chief joys later in life was sitting in his pontoon on the lake in northern Wisconsin. Teaching was also very important to Chuck. When encroaching blindness caused him to switch professions, he became a teacher of the visually impaired. He was well-loved by his colleagues and students at both Riverside High and Juneau High School in Milwaukee. A lifelong traveler, Chuck enjoyed camping with Peggy and their kids early in their marriage, visiting their daughter and her family in Europe, attending his son's concerts in Madison, and taking cruises to the Caribbean with Peggy and his Seeing-Eye dogs in his golden years. Luckily, Chuck and Peggy were able to go on one last cruise through the Panama Canal as an early celebration of their 50th anniversary before the pandemic. On every cruise, Chuck loved talking with people from around the world and winning team trivia contests. Most importantly, Chuck was a devoted husband and family man. Two days before he passed, he arranged from his hospital bed to have flowers and a card given to Peggy on their 51st anniversary. He was a wonderful father and grandfather, full of interesting facts, funny anecdotes, and lots of love. He was our bedrock and he will be sorely missed. Charles was preceded in death by his parents Edward and Virginia, and by his four dogs (Penelope, Clancey, Hildi, and Rana). He is survived by his wife Peggy, children Heather (Gilles) and Shane, and grandchildren Sarah and Lucas, as well as his sister Sylvia (Paul) and other relatives. Services will be held at Eernisse Funeral Home, 1167 Washington Ave. in Cedarburg, on Tuesday, June 22nd. The family will receive visitors at 2PM, followed by a Celebration of Chuck's life at 3PM. In lieu of flowers, memorials are suggested to The Seeing Eye ( https://www.seeingeye.org/ ).
Dave Slauson Obituary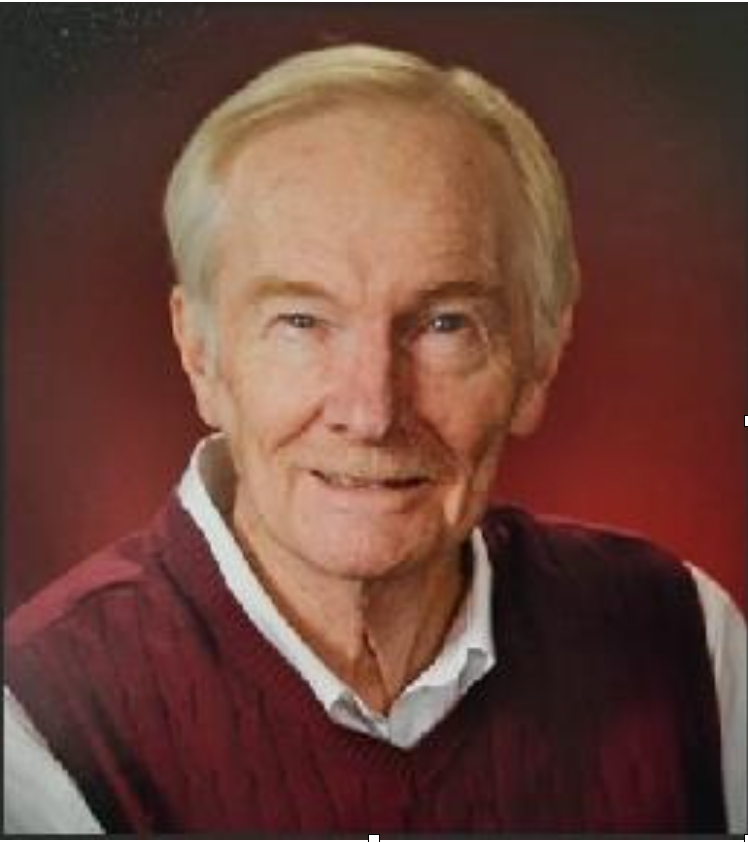 Dr. David O. Slauson passed away November 9, 2020 from complications due to Alzheimers Disease. He is survived by his wife of 56 years, Anne (Fleming) Slauson both originally from Madison, WI. He earned his DVM and PhD in Pathology degrees from the Univ of California, Davis, followed by a post-doctoral fellowship at Scripps Institute in La Jolla, CA. From there he spent three years at the Inhalation Toxicology Institute Inst., Lovelace Foundation, Albuquerque, NM. There he became a board certified veterinary pathologist.
Then followed many years at the Cornell Veterinary School, Ithaca, NY where he was known for his research, teaching, mentoring grad students and writing a renowned textbook, "Mechanisms of Disease". During those years he spent several months in Madrid, Spain at the Animal Virus Research Institute, and a year in Bern, Switzerland as a Hoffmann-La Roche Fellow at the Institute for Clinical Immunology. Later he accepted a position at the Univ.of Tennessee as dept head of Pathology and became a "Distinguished Professor of Comparative Pathology".
He retired to a horse ranch in the Bitterroot Valley of MT until physical problems prompted a move to the Spokane area. He is survived by his wife Anne of Spokane; a son, Kurt A. Slauson, two grandchildren, Maya A. Slauson and Owen R. Slauson all of Kelowna, B.C., Canada. Also surviving are two sisters, Ms. Beverly Block of Grand Rapids, MI and Ms. Nancy Wilson of Springfield, MO, many neices, nephews, great nephews and a great neice and many cousins. He is fondly remembered by them as well as friends and colleagues.
Published in Spokesman-Review on Nov. 18, 2020.
---
Marianne Rooney Gill-Volker Obituary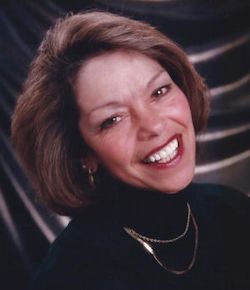 VERONA – Marianne Gill-Volker, age 72, of Verona, died on Wednesday, July 8, 2015, in a Madison hospital. She was born on May 3, 1943, in Ketchikan, Alaska, the daughter of Harold and Virginia (Blanchar) Rooney.
Marianne graduated from Madison West High School in 1961. She worked at various businesses in Madison, including UW Hospital, Edgewood High School and Capitol Lawn Sprinkler. She married John Volker on Nov. 4, 2000. Marianne had many hobbies and interests. She loved 1930's music, classic movies, playing bridge, trivia, gardening, crossword puzzles and golf. She was also very involved with the Verona Area Community Theater.
She is survived by her husband, John Volker of Verona; and three children, Peter (Jennifer) Gill, Jeffrey (Patricia Stindt) Gill and Kelly Gill, all of Madison. She is also survived by three stepchildren, Kendra (Paul) Trilling of Sun Prairie, Karla Volker of Monona, and Kevin (Megan) Volker of Fitchburg; a brother, William (Patriece) Rooney of Red Wing, Minn.; and a sister, Maureen (Dennis) Welsch of White Bear Lake, Minn. She is further survived by three grandchildren, Magdalana, Johnathan and Ellianna Trilling; three stepgrandchildren, Avery and Drew Brandt, and Luci Okey; and several nieces and nephews. In addition to her parents, she was preceded in death by her loving dog, Elroy.
A Mass of Christian Burial will be held on Wednesday, July 15, 2015, at ST. ANDREW CATHOLIC CHURCH, 301 N. Main St., Verona, at 10:30 a.m., with Father William Vernon presiding. A visitation will be held at the church on Wednesday from 9 a.m. until time of service.
In lieu of flowers, memorials may be made to the Verona Area Community Theater, 405 Bruce St., Verona, WI 53593.
To view and sign this guestbook, please visit: www.ryanfuneralservice.com.
---
Thomas Thompson Obituary
Thomas C. Thompson, 70, Allouez, died on Wednesday, March 13, 2013 due to complications of many illnesses. Tom was born on May 24, 1942 in Madison, the son of the late Walther and Grace (Holl) Thompson. He was a graduate of Madison West High School with the class of 1961, Luther College in 1968 majoring in History and Political Science and Northern Illinois University in 1973 with a Masters in Special Education. Tom studied at Lund University in Sweden in a program sponsored by the Waisman Center at U.W. Madison in 1972, 1973 and traveled throughout Europe. He received his Learning Disabilities Certification from Eau Claire in 1988. Tom taught Special Education in Waukegan, Ill; Rochester, MN; Rochester State Hospital, Cambridge State Hospital and at the Veterans Home in Minnesota.
Tom and his wife Carolyn loved traveling, they went to the Amazon taking Medical and school supplies to Tribes that lived along the River. They traveled as well to Paris, Canada, Nova Scotia and throughout the United States. Tom and Carolyn loved classical music, film, and stage entertainment. Tom loved to read especially History and Political Science. He enjoyed sports especially baseball and Badger and Packer Games.
Tom is survived by his loving wife Carolyn, children: Jennifer (Adam Cain), Ruef, Rebecca (Ben) Weaver, Kristofer (Lisa) Ruef, grandchildren, Kristofer Meyer-Ruef, Adrian Cain-Ruef, Berit Weaver, Rune Weaver, Joshua Weaver, Cameron Weaver, one brother Philip Thompson, one sister Mary (Dan) Olszowy, one brother-in-law William (Celeste) Larson. He is further survived by nieces, nephews, cousins other relatives and so many good and dear friends.
In honor and respect of Tom's wishes Private Services were held at Ascension Lutheran Church in Allouez. A Memorial Fund has been established in Tom's name. The family would like to offer a special thank-you to the First Responders and neighbors for all of their support. – See more
---
Daniel Sinykin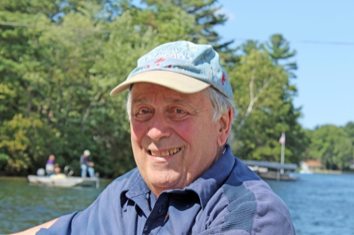 Daniel Sinykin, age 79.5 exactly, of Sun Lakes, Arizona passed away on Wednesday, May 3, 2023. He was born on November 3, 1943, in Garden City, NY to Dorothy Edelstein Sinykin and Gordon Sinykin. He was educated at Madison West High School, University of Wisconsin, where he earned a Bachelor's Degree in Political Science; and the University of Wisconsin Law School, where he graduated with his Juris Doctorate. Daniel served honorably as a Captain in the Army in Korea during the Vietnam conflict.
Daniel worked as an attorney at LaFollette Sinykin in Madison, WI. He was also a land developer, landlord, and long-time member of Wisconsin Bar Association, Madison Board of Realtors, and Temple Beth El in Madison. Daniel enjoyed gardening, especially flowers; ice dancing, drum corps, Broadway shows, reading, traveling, family, and especially summers on the lake in Webster, Massachusetts, until a traumatic brain injury befell him on October 12, 2022.
Daniel is survived by his spouse of nearly 49 years, Sheri Cooper Sinykin; his son Aaron Joel Sinykin (Debbie) of Chandler, AZ; his son Rudi Samuel Sinykin (Cristina Cavalheiro) of Chandler, AZ; and his son Joshua Paul Sinykin (Julia) of Shrewsbury, MA; his brother Philip Roy Sinykin (Joan) of Portage, WI, his brother-in-law Steve Anderson of Madison, WI, and his brother-in-law Loren B. Cooper (Ingrid) of Carmichael, CA; grandsons Brayden Raine, Logan Casey, Akiva Gilad, Hillel David, and Elon Max Sinykin, and his granddaughter Irina Mazel Sinykin.
Daniel was preceded in death by his mother Dorothy Edelstein Sinykin, his father Gordon Sinykin, and his sister Susan Julie Anderson. A visitation for Daniel will be held Monday, May 15, 2023 from 9:30 AM to 11:00 AM at Valley of the Sun Mortuary & Cemetery, 10940 East Chandler Heights Rd, Chandler, Arizona 85248, followed by a celebration of life at 11:00 AM.
Memorial Donations can be made to World Central Kitchen (https://wck.org) and Doctors Without Borders (https://www.doctorswithoutborders.org) The family would like to extend their gratitude to Devoted Guardians Home Care, Ancelma Camarena, Dr. Irfan Ahmed, and Dr. Huma Rashid. Fond memories and expressions of sympathy may be shared at www.valleyofthesunfuneralhome.com for the Sinykin family.
Jerry Smith Obituary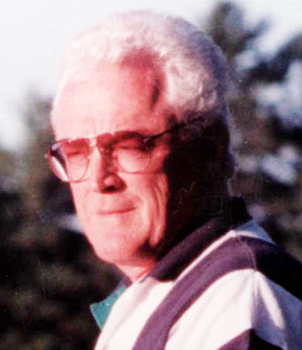 VERONA – Jerome Robert "Jerry" Smith, age 72, from Verona, completed his circle of life at St. Mary's Hospital in Madison, surrounded and supported by his loving family. He was born at St. Mary's on Jan. 13, 1943, and left this earth there on April 7, 2015.
Jerry graduated from West High School in 1961, and the University of Wisconsin – Whitewater in 1966, with a Bachelors of Business Administration. On Aug. 14, 1965, Jerry married the love of his life and high-school sweetheart, Kathy (Kathleen Marie McGarrity), whom he met on a blind date when they were 15 years old. Together, they had the light of their life, Sean McGarrity Smith, in 1977.
In his college days, Jerry worked weekends and summers at Fordem Co., a paper converting business. In 1966, he and his brother Jay joined forces and purchased the business; Jay selling sterilized paper products to various medical companies, and Jerry running the production operations including fabricating machines and creating unique processes to produce the various paper packaging products. They sold the company in 1983. Next, Jerry also founded and ran American Walker Inc. which designed, built, and distributed mobility solutions for the elderly. Jerry holds a patent with the U.S. Patent and Trademark Office for the core product of this company.
Tinkering with motors went beyond his business. One of his favorite passions was owning and tinkering with classic cars, boats, and planes. Racing was in his blood from the first go-cart his father gave him; if it had four wheels and an engine, Jerry was "in." In the 1970s, Jerry turned to his love of racing and took up owning stock cars. From stock cars, he moved to midgets and open wheel racing. He and his drivers were successful both locally and on the National USAC circuit. Racing was a long-term hobby for him; his favorite driver, Jeff Gordon, who he has followed for years, once asked to test drive his midget. Jerry was a steward of 110 acres of land that he bought from the Frito-Lay company in Sugar Camp, Wis. It was his favorite retreat as a child and was delighted that he could share this paradise with his son, Sean, during his youth and adulthood. Sugar Camp has always been his go-to-place for rest, relaxation, and to be with his family and friends.
Jerry is survived by his wife of 49 years, Kathy (McGarrity); son, Sean (Kaitie); two precious grandchildren, Madeleine and Ian; siblings, Judy (Duane) Richards, Jay (Patricia), and Jeffrey (Genevieve); brother-in-law, Patrick McGarrity; and sister-in-law, Christie McGarrity. Also surviving him are nieces and nephews, Leslie (Jeff) Nevens, Laurie Richards, Jason (Lori) Smith, Brynna (Michael) London, Vincent Smith, Claire (Brad) Green and Michael (Meg) McGarrity; as well as special "family" member, Brenda (Peter) Mortenson. Jerry was preceded in death by his parents, Robert and Dorothy Smith; his mother and father-in-law, John and Yotte McGarrity; brother-in law, Michael McGarrity; and niece, Kaitlin McGarrity.
A celebration of Jerry's life is planned for May 5, 2015, from 4 p.m. to 8 p.m. at the Nakoma Country Club, 4145 Country Club Road, Madison. In lieu of flowers or gifts, memorials may be made to the Second Harvest Food Bank.
The family would like to extend our sincere appreciation and thanks to the compassionate care we received during Jerry's final days at St. Mary's hospital. In particular, the care that we received from the physicians, Dr. Dominski (Neurology), Dr. Marty (Palliative Care), and Dr. Habeeb (Hospitalist), RN Mandy, and Chaplain Father Pat touched our hearts and helped us through the passing.
---
Robert "Bob" Thompson Obituary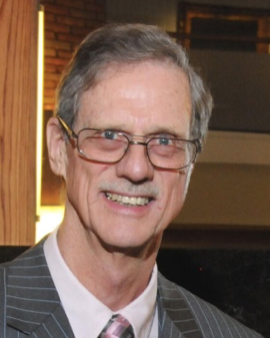 Robert John Thompson, went to be with his Lord and Savior, Jesus Christ, on Thursday, December 1, 2022, at the age of 79. He was born on April 4, 1943 in Manitowoc, Wisconsin to Raymond and Selma (Berg) Thompson. On June 3, 1978 he married Gail Zwicky. They have celebrated 44 years of marriage and have two daughters; Dana (Allen) and Anne (Weinthaler) and four grand-children.
As a career, Bob was a landscape architect for a number of firms, ending with the Chicago Park District until his retirement in 2013. He had enjoyed golf, tennis, chess, boating, camping, and watching his two 9-year old grand-daughters learn to water ski this past summer.
Besides his wife, daughters, and grandchildren, he is survived by his brothers Chuck (Mary Lou) who led him to his Christian faith and younger brother, Rick (Sara).

A memorial service will be held on Saturday, December 17, 2022, visitation 10:00 A.M. until time of memorial service at 11:30 A.M. at Bethel Community Church, 7601 W. Foster Ave., Chicago, IL followed by a luncheon.
In lieu of flowers, memorial donations may be made to Pacific Garden Mission, 1458 S. Canal St., Chicago, Illinois 60607 to help feed the homeless this Christmas season.
---
Tom Torbleau Obituary
Thomas Torbleau
McFarland – Thomas Jay Torbleau, age 68, passed away at HospiceCare in Fitchburg on Wednesday, October 12, 2011.
He was born in Madison on December 24, 1942, a son of Vernon and Arleen (Dobenstein) Torbleau, and was raised by his mother and Joe Loniello. He married the love of his life, Karen Rogeberg, on November 20, 1965 in Madison. Tom raced stock cars for over 25 years, and could build anything out of metal. He took great pride in working together with his 3 sons at Torbleau Trikes. The barn was his second home. Tom enjoyed motorcycles, race cars, and NASCAR, but most of all, he enjoyed spending time with his sons and grandchildren.
He is survived by his 3 sons, Jay (Tamara), Joe (Kathleen) and Jared (Heidi) Torbleau; six grandchildren, Justin, Hunter, Joseph, Emily, Montana and Lily; and a sister, Susie Groskreutz. He was preceded in death by his wife Karen; and by his parents, Arleen and Joe Loniello and Vernon Torbleau. Funeral services will be held at 11:00 am on Saturday, October 22, 2011 at McFarland Lutheran Church, 5529 Marsh Rd., McFarland, with the Rev. Tim Dean officiating. Burial will follow at Roselawn Memorial Park, Monona. The family will greet friends at the Cress Funeral Home in McFarland from 3:00 to 8:00 pm on Friday, October 21st, and again at church on Saturday from 10:00 until the time of service. A reception at Torbleau Trikes will follow burial.
Cress Funeral Service
5801 Hwy 51
McFarland 608-838-0655
www.CressFuneralService.com
---
Larry Shapiro Obituary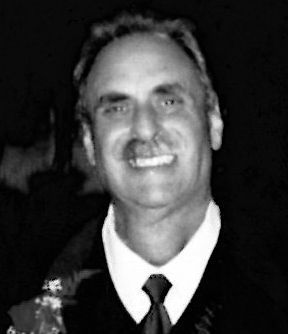 COTTAGE GROVE – Lawrence Sydney "Larry" Shapiro passed away on Wednesday, Sept. 14, 2016. He was born on May 1, 1943, to Louis and Florence (nee Zadovnik) Shapiro in Chicago, Ill.
Larry enjoyed live music, all nature of sports, good food, and politics. Larry was pro-legalization of marijuana. He now a veteran of the U.S. Air Force.
Survivors include his children, Michelle "Shelli" Shapiro (Jerry "JJ" Johnson), Kenneth Shapiro, and Stephanie Shapiro Rowley; his sister, Amy Shapiro (Jeffery Olenik); and his nephew, Louis Olenik. He is further survived by many surrogate children, grandchildren and nieces and nephews, as well as friends that became family.
Larry was preceded in death by his parents, Louis and Florence, and his sister, Susan Trost.
A Celebration of Larry's Life will be held Sunday, Sept. 18, 2016, at 2 p.m. at NORA'S II TAVERN, 1843 U.S. Highway 12/18, Deerfield, WI 53531. Please share your memories at www.CressFuneralService.com.
---
Gene Wells Obituary
---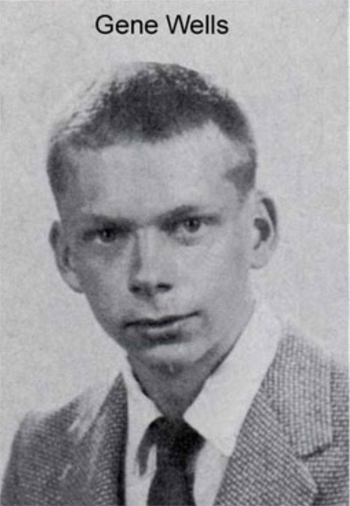 Dec 1, 2016 – Gene Wells, age 74, died of a heart attack Dec. 1st. Other than a brief stint with a Kankakee (IL) Daily Journal newspaper it is believed Gene lived his life in Madison, WI. Gene was a longtime contributor to the Daily Cardinal (UW campus newspaper). He was on the staff there for many years and continued to volunteer there and write for them after he graduated.In recent years he went to the Madison Senior Center everyday in downtown Madison. He had degrees from UW in journalism and law. He leaves a younger brother, Bruce Wells, 64 of Madison.
Linda Preizler Obituary

Linda Preizler died on Thursday February 2, 2017 at age 73 in Seattle, WA where she lived for thirty years. She was surrounded by her three children: Kate, Josh and Jason. Linda adored her grandson, Schafer, and granddaughter, Bo. She is also survived by her brothers, Martin and Howard in Madison, and Jon in Seattle.
Linda graduated from UW-Madison in 1965 and had a successful career as an IBM sales executive. Since her retirement she had volunteered for several Seattle community organizations.
---
Rick Stege Obituary
Edward Richard (Rick) Stege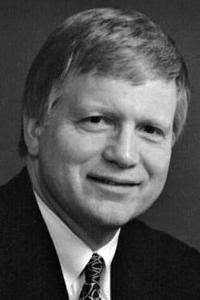 CHAGRIN FALLS, Ohio – Edward Richard 'Rick' Stege, 75, passed away on Feb. 7, 2019. He was the beloved husband of 31 years to Elaine M. Murphy; father of Melinda Arsouze; grandfather of Warren, Eva, and Annalisa Arsouze; brother of Scott (Biram), James, and Kurt (Kim) Stege; and uncle of several wonderful nieces and nephews. Rick now preceded in death by his son-in-law, Charles Arsouze; and his father, Edward R. Stege, and mother, Elinor Neckerman Stege.
Rick loved his work as a lawyer and later as a teacher and writer. He wasgraduate of Colgate University and the University of Wisconsin School of Law, where he was Order of the Coif and Editorial Board of the Law Review. A fellowship brought him to Cleveland in 1968, where he worked for the Legal Aid Society for 10 years. He worked tirelessly with passion and integrity. He enjoyed the challenges of developing and arguing cases for his clients from all dimensions of the human experience. He had two successful landmark cases in the United States Supreme Court. He was an adjunct professor at Case Western Reserve and Cleveland Marshall, teaching legal ethics. Rick was a member and former chair of CMBA's Ethics Committee; and a member and former president of The Inns of Court.
He will be missed by many loving friends and people whose hearts he touched. He now an active member of Plymouth Church of Shaker Heights, and that connection deeply enriched him.
A memorial service will be held at PLYMOUTH CHURCH OF SHAKER HEIGHTS, 2860 Coventry Road, on Tuesday, Feb. 12, 2019, at 2 p.m. A reception with light refreshment will be in the church Parlor after the service. Visiting hours will be held at the MURPHY FUNERAL HOME, 95 S. Franklin St., Chagrin Falls, on Monday, Feb. 11, 2019, from 4 p.m-6pm.
---
Steve Yamamoto Obituary

Mike's reading about his dad at the funeral:
For those there with us in spirit at YS Yamamoto's funeral service today but unable to attend in person, here are the things I said. I usually just riff off of topics on a note card when I give a talk but decided to write it all out given the occasion. So you have to think of it in my voice with the proper comedic timing and delivery
My father and I were very different people. He tried pretty hard to understand or get into the things I now into, but at the end of the day we had a different wiring. My parents were divorced very early on in my life and I lived primarily with my mother, but spent most school vacations and half of the summers with my Dad. Looking back on that time I think I always thought of Dad as the 100% intellectual side and my Mom as the 100% emotional side. Some of you either know or recently got to meet my mom so I think you know what I'm talking about.
But Dad was a smart guy. That was his thing. PhD Chemist, Professor, Early Internet TIPster, and pretty good with the word jumble. He taught me how to play chess and poker, but also tried to get me into his more active pastimes like Tennis and Kayaking. Turns out I'm a terrible Tennis player and after a trip on one of these friggin' mangrove tree lakes around here and getting lost, bitten half to death by mosquitoes, then cowering under a tree during a lightning storm, I wasetty much done with all that. I'm like "where's my Nintendo"?
But because we didn't live together he made a lot of effort to focus our time and do some interesting things. I have some very fond memories of literally driving around the country one summer when I was in the 4th grade in his converted RV Van. Which of course he designed himself with a queen bed, sink, tv/vcr, refrigerator, etc. etc. On that trip we hiked down the Grand Canyon and stayed the night at the Phantom Ranch. Years later as an adult we got to do a river rafting trip together down the Colorado (see the picture here) to see the canyon from another angle.
It was on that recent trip that he left me in charge of booking our rooms in Vegas to recuperate after the week. I'll never forget that look when we were checking into Caesar's and he learned I had booked 2 separate King suites with balconies and jacuzzis and the whole 9 yards, as opposed to a single room with one bed and they make you fight over a single mint that's prolly not even wrapped. Like I said my Dad and I were very different people.
But I get it, he was born under very different circumstances. His Father now a US born Magna Cum Laude Berkley Grad working as an Architect for the US Army when he now abruptly thrown into an Interment Camp with my Grandmother and whatever they could pack in 2 suitcases. Dad was born in that camp where they stayed until Grandpa could get a job East of the Mississippi. Which in those days meant writing letters on paper and such. Which he ultimately did, in Madison Wisconsin, where Grandpa eventually rose to become the lead Architect for the State. So there was a lot of deprivation and pressure to succeed.
Growing up in Wisconsin he was of course an early and lifetime Packers fan. As well as a Badgers and Nittany Lions guy from his days at the University of Wisconsin at Madison and Penn State where he received his PhD. He move to Rochester, NY to work for Kodak where he met my mother, whom as I recall during the eulogy for my Grandmother Hifumi he referred to as "modern woman". You know, who didn't cook and had opinions and things like that.
Working for Kodak he developed a lifelong love of photography. And I'm pretty sure he's kept all the equipment he's ever used. In fact as I was just surveying some of the stuff in his house yesterday and sending some pics to a photo friend of mine I got an all caps reply of "OMG IS THAT UNUSED KODAMATIC INSTANT FILM!!". Waste not want not was certainly his motto.
Growing up we certainly had a lot of challenges. Looking back I think he was worried I'd never make it because I spent all my time on the computer, playing video games, listening to metal. But as luck would have it the world is all about tech now and that set me up for a pretty decent career in Information Security. And metal is really all based in classical music, something I now able to convince him of that time Metallica played with the San Francisco Symphony Orchestra. He of course was a lifelong classical fan, and we tried to play some of his favorite selections right up to the end. I know he was ultimately very happy with my career trajectory, evidenced by the nonstop computer questions I've fielded throughout the years.
Despite all our differences or maybe because of them, I'll always be grateful for the things we shared. Even though I wanted to be in the front row and he thought the 3rd balcony standing room only was just as good (it's not), he brought me to many amazing Broadway shows. Les Miserables, Phantom of the Opera, Cats, Damn Yankees. Cementing my love of musical theatre. He gave me my beloved copy of the complete works of Sir Arthur Conan Doyle when I now 10, a book I still reference to this day. Too many trips to Disney and other amusement parks, usually with a half price ticket from a can of coke. In 12th grade when my mom called me in sick for my Calculus final exam so I could drive down to New Jersey with my pals for Ozzfest, he let us crash at his place in Wilmington the day before the show and took us into Philly for cheesesteaks and to tour Independence Hall. He introduced me to Star Trek. We'd talk endlessly about Survivor. And I was so happy when he finally broke down and got a puppy, Maddie. And we could finally share that love of furry little fuzzballs.
Anybody who really knew my Dad will know he's a fighter. Near the end when I now talking with one of his Doctors, I said "listen, you don't know how strong his will is. You've never seen him at a restaurant when he's noticed an automatic 18% gratuity being applied to the bill AFTER the tax has already been applied. You better believe there's a manager gonna have a terrible evening".
In the end even that wasn't enough and here we are. I'll point out that this coffin is the next tier up from the basic lowest level pine box, which as we send you off into eternity I'm saying "Dad, I'm still making you pay more for stuff, even if you don't get it". Love you. Thanks to you
---
Ron Schwoegler Obituary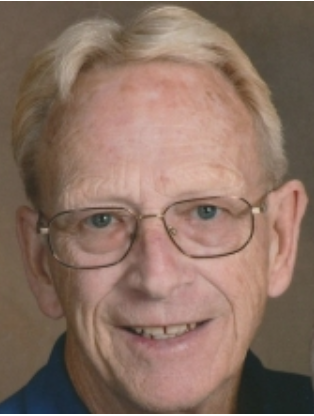 MADISON – Ron Schwoegler passed away on Saturday, May 9, 2020, at home. Born Ronald Allen Schwoegler, the eldest child of Rodney C. and Agnes (Furrer) Schwoegler, he attended schools in Madison graduating from Madison West in 1961. Ron attended MATC and received a degree in Graphic Arts. He joined the U.S. Navy and mustered out as Lithographer 2nd Class. Ron worked at Webcrafters in the Camera Department for 40 years. He met Adele "Dee" Svanoe at Webcrafters and they married in 1968. Ron belonged to the VFW Post No. 7591, Capital Area Carvers, Wandering Whittlers, Messiah Lutheran Church and Monona Serenity Group. He shared his love of music with his family (especially his daughter). There wasn't a song from the 50-60's that he couldn't identify the singer.
For the last 14 years, Ron and Dee have been snowbirds in Bradenton, Fla. They enjoyed getting away from the Wisconsin cold and taking part in park activities, especially playing bocce.
Ron is survived by his wife; his children, Amanda Schwoegler (Dan Crandall), and grandson, Kian of Madison; and Rodney Schwoegler of Gilbert, Ariz., and his daughters, Andrea Derbie and Leah Adele; brothers, Alan (Mary) of McFarland and Steven (Sharon) of Briggsville; brothers-in-law, Atlee (Julie) Svanoe of Whitewater, Jim (Linda) Svanoe of Waunakee and Rolf (Kimberly) Svanoe of Decorah, Iowa; sisters in-law, Kristi (Joe) Zitkus of Gig Harbor, Wash., and Randi Svanoe; and many nieces and nephews. He was preceded in death by his parents; and parents-in-law, Ansgar and Melva (Loftsgordon) Svanoe.
---
Nancy Raymond Cappel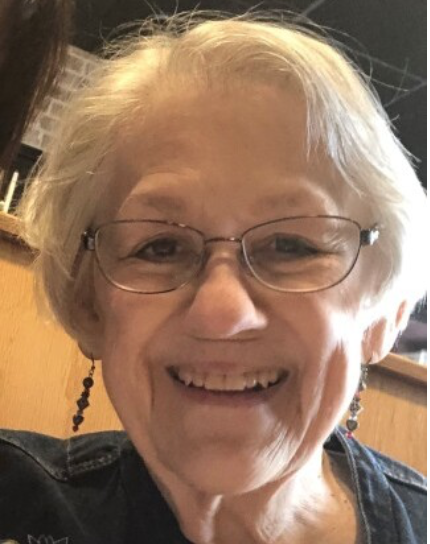 SUN PRAIRIE- Nancy J. Cappel, age 77 of Sun Prairie, passed away Thursday June 4th, 2020 at Agrace Hospice after a long courageous battle with breast cancer.
She lived, she laughed, she loved and during her time here she enjoyed the love of friends and family who will miss her ever present smile and encouraging words. She was born April 22, 1943, daughter to Hugh and Frances Raymond. She grew up in Madison, enjoying the various lakes and Badger sports. She is a graduate of Madison West High School.
Nancy married David R. Cappel on February 3, 1984 and was the Mother to Kristi Schoenherr, Neil (Gina) Schoenherr and Sue (Mike) Jones.
She was a loving Grandmother to Holly & Jack Schoenherr, and Mea and Isla Jones. She enjoyed doing puzzles and playing games with her grandchildren as well as attending their various activities.
During her retirement she enjoyed the slower days, reading the paper, visiting with friends and spending time with family. She also enjoyed traveling with a group of life-long friends to various regions. When she wasn't able to go with the group, her favorite stuffed Kermit made the trip for her.
A visitation will be held on Monday, June 8th, 2020 at CRESS SUN PRAIRIE, 1310 Emerald Terrace, Sun Prairie, from 4-5:30pm. The family would like to thank SSM oncology department and the staff at Agrace Hospice. In lieu of flowers donations can be made to Henry Vilas Zoo, Dane County Humane Society, Red Cross or the American Cancer Society.
---
Victoria Pohle Kennedy Obituary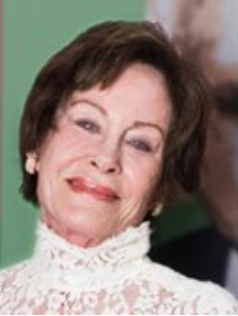 Victoria (Scott) Kennedy – January 4, 2020 Victoria Scott Kennedy (ne Pohle) of Fayetteville, New York, passed peacefully on January 4, 2020.
Daughter of Lt. Colonel Frederick J. Pohle, MD and Elizabeth Pohle (ne Blankinship), Victoria was born at Ft. Bragg, Fayetteville, North Carolina and grew up in Madison, Wisconsin with her sister, Frederica. She graduated from the University of Wisconsin in 1965 with a BA in International Relations with High Honors and Phi Beta Kappa.
She began her professional career at the State Department Office of Vietnam Affairs. In 1966, she joined the RAND Corporation, where she worked under Daniel Ellsberg researching the organization of the Viet Cong. Attending the University of California, Berkeley, she gained a Master of Public Administration in 1969, after which she joined the President's Advisory Council on Executive Organization (the Ash Council) in the White House. There she worked on the creation of the Domestic Council, the Office of Management and Budget (OMB) and the genesis of the Environmental Protection Agency for Richard Nixon. During tours with the Woodrow Wilson International Center, National Academy of Sciences, National Commission on Water, and the Temporary Commission on New York City Finances, she worked at the intersection of financial and environmental issues. Again working on defense matters, at the Naval War College she analyzed Soviet nuclear strength, and at the Department of Defense she worked on nuclear arms control and verification strategies.
Under the late William Ruckelshaus, she returned to her ultimate career focus on environmental work, serving at the Environmental Protection Agency in the Water Policy Office. It was there that she combined all her finance, environmental and management skills as Chief, Regulatory and Program Analysis, leading to the creation of State Revolving Funds and Superfund regulations, and drafting the 1987 Amendment to the Clean Water Act. She concluded her full-time professional career as a founder of the Council of Infrastructure Financing Authorities, after she re-married and moved to Syracuse. She later served on the Board of the New York State Environmental Facilities Corporation, the Onondaga Lake Management Commission, and, having been elected Chair of the Central New York chapter of The Nature Conservancy, she formed the Western and Central New York Chapter to capture administrative, funding and management efficiencies and to broaden the organization's regional impact.
The environment, its protection and conservation, was of great concern to her. In addition to her many visits within the Tug Hill, Montezuma, Labrador Hollow and other precious local ecosystems, the deserts of Southern California and the French Alps were among her favorite haunts.
Victoria is remembered as a lovely, intelligent and multi-faceted woman. An accomplished organist, she loved music of all genres, from classical and opera to rock and roll. She also loved travel, spending many summers in the south of France with her family, as well as Portugal and Spain. There she visited Majorca a number of times in the hope of meeting her determined sports hero, Rafael Nadal, whose tennis matches she watched religiously, whether at the US Open in New York or on television. She was an avid fan of her alma mater's football and basketball teams, although her relocation to Syracuse thirty-two years ago added SU to the list.
Victoria is survived by her husband, Thomas, and her two children – Matthew Roy Price of New York City and Andrea Elizabeth Kennedy of Fayetteville, and her sister Frederica Heady of Mt. Hermon, California. She was a member of First Congregational Church of Manchester, Vermont and of Park Central Presbyterian Church in Syracuse, where she served on the Worship Committee. A memorial service will be held at Park Central Presbyterian Church on Saturday, at 11 AM on February 8, 2020. In lieu of flowers, at the family's request Memorial donations to The Nature Conservancy may be made at http://tinyurl.com/6ompy62 or sent to The Nature Conservancy of Central and Western New York, 274 N Goodman Street, Suite B261, Rochester, NY 14607 For guest book, please visit: www.SCHEPPFAMILY.com
---
Jim Scrivner Obituary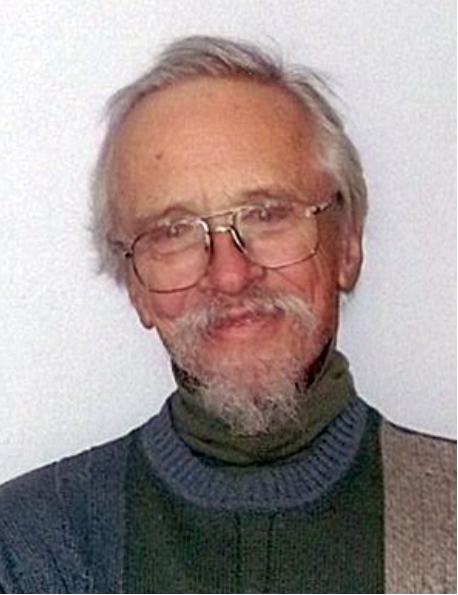 James B. Scrivner, age 77, husband of Eileen Casper Scrivner, died at home in Mt. Horeb on August 18, 2020. Jim grew up in Milwaukee and Madison, a city kid who loved the outdoors, spending time in the Arboretum and Vilas Park and on Lake Wingra. After graduating from Madison West, he spent two and a half years at Beloit College and UW-Madison before he started his 55 year-plus gainful work life.
Jim spent 12 years as a Madison Police Officer rising to level of Captain, followed by two years at MATC as a LE consultant and trainer. While on the Police Department, Jim finished his Bachelor's degree at UW-Madison. Jim spent 16 years at Rural Mutual Insurance, including six as a senior officer of the company. He started several small businesses, farmed, raised horses and ended his career with over 20 years as a self-employed risk management consultant.
Jim was actively involved in community life, serving three years on the Western Wisconsin Technical College Board (including a year as president), eight years as Town Chairman in the Town of Brooklyn, Green County, five years as a member of the Green County Board of Adjustments and eight years as Chairman of the horse show at the annual Viola Horse and Colt Show celebration. Jim served 20 years on the Wisconsin Law Enforcement Accreditation Group Board of Directors (including five years as Board Secretary later in life). Jim was also the long-time facilitator of a TEC group in the Madison area.
Jim's personal interests, especially his 50 year love affair with horses, drew him to country living in western and southern Wisconsin, in places whose names often no longer appear on a map. In 2018, he and his wife of 45 years, Eileen, "moved to town" in Mt. Horeb. Jim was a gearhead whose love of cars spanned more than 60 years. His greatest passion in recent years was the building of a full size reproduction of a 1932 Duesenberg four door sweep panel phaeton (four door convertible). The Deusenberg project was only possible because of the help from many people, especially Jim's brother-in-law, Gary Casper.
Throughout his life, Jim was always the first to offer help to anyone who truly needed it. He did not ask; he just showed up, usually with his truck and always with a smile. He did not offer advice without being asked, but if people asked, they always received a full and informed answer. Jim lived a life of making right what was not right, holding himself to the highest of personal standards and convictions, while never judging others for their shortcomings. Although Jim suffered from cancer and then ALS during the last 16 years, Jim soldiered on and lived his life to the fullest extent possible. Despite great limitations from illness, Jim appreciated every day of his 77 years, and said he would never give back a single day. His courage and grace were an inspiration to all who knew him.
Jim's family offers special thanks for many years of excellent care from the team at UW Hospital, especially Dr. Gregory Hartig and Dr. Paul Harari. Jim's family would like to extend a very special thank you to Agrace In-Home Hospice for the amazing care and attention given to Jim and his family during this time. Particularly in recent years, Jim lived and laughed by these words: "Life is not a journey to the grave with the intention of arriving safely in a pretty and well preserved body, but rather…to skid broadside, thoroughly used up, totally worn out, and loudly proclaiming WOW…What a ride!"
Jim is survived by his wife, Eileen, his son Marc and Marc's sons Micah and Eli; his son Brad and his wife, Rachel, and their children Clint Murrray, and Skye and Lanee Scrivner; brothers Tom and Doug and their wives; and mother-in-law Rosella Casper. Jim also is survived by many nieces and nephews in the Scrivner and Casper families. He was preceded in death by his parents William and Jane, grandson Dally John and father-in-law, John Casper. The family will be having a private celebration in memory of Jim. In lieu of flowers, please consider making a donation in Jim's memory to UW Carbone Cancer Head and Neck Department, 600 Highland Ave K4-658, Madison, WI 53792.
---
Warren "Rocky" Wade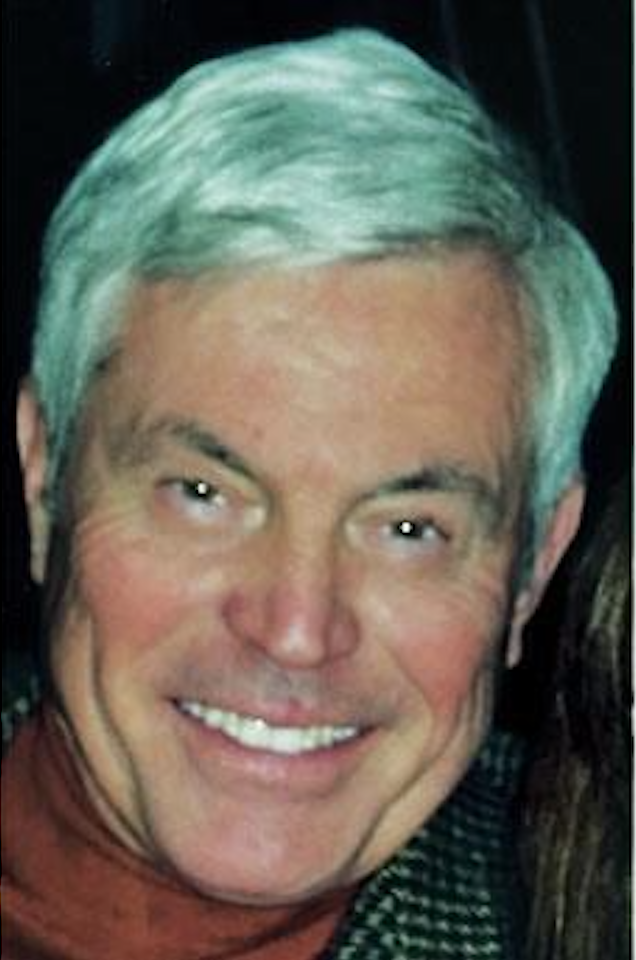 PARK RIDGE – Warren "Rocky" Wade , 77, passed away Friday, October 30, 2020, following a long battle with Alzheimer's.
Warren was the department chair of politics and government at North Park University from 1980 to 2008. He specialized in constitutional law and used his expertise to volunteer for the Illinois Center of Civil Education and to assist with coaching the Maine South constitution team for over 20 years. Warren was an active member of the Park Ridge Presbyterian Church, serving three terms as Clerk of Sessions. He was an avid reader who also loved swimming, biking, skiing, kayaking, rooting for the Badgers and Packers and spending time at his cottage in Wisconsin.
Warren was a devoted family man and is survived by his wife, Mitzi; daughter, Dana; brother, Alan (Lynda); three granddaughters, Zola, Langelisha and Ayize; three nephews, David, Dan (Jen), Bruce (Jacqui); three nieces, Lucia (Monica), Elizabeth (Andrew), Alison (Shane); 8 great-nephews and 4 grandnieces. He was preceded in death by his parents, Gerald and Jennette (his mother, born in Park Ridge); beloved son, John Scott; brother, Mel; sisters-in-law, Bette and Susan; nephew, Doug; niece, Paula; and grandnephew, Steven. In lieu of flowers, donations for Alzheimer's research are welcome.
---