Carol Adolfson Rittle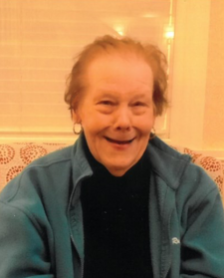 Carol A. Rittle nee Adolfson, age 79, a resident of Naperville, since 1974 passed away on Friday, January 27, 2023 at Edward Hospital in Naperville. She was born on February 18, 1943 in Madison, WI. Carol had taught school briefly after her marriage. She was a member of St John Episcopal Church in Naperville where she managed the Penny wise Shop and was a member of the Altar Guild; she also was a member of the Home and School Association.
She is survived by her loving husband Walter E. Rittle; children, Loren (Alice) Rittle and Joel Rittle; grandchildren, Jonathan and Oliver Rittle. She was preceded in death by her parents Lorentz and Mildred Adolfson.
A memorial service will be held at a later date. Arrangements by the Beidelman-Kunsch Funeral Homes & Crematory, 516 S Washington St, Naperville, Illinois. Memorials in Carol's memory may be made to the Make A Wish Foundation or St. Jude Children's Hospital.
---
Sue Armbrecht Sippy
It is with great sadness that we announce the death of Susan J. Sippy of Janesville, Wisconsin, born in Madison, Wisconsin, who passed away on June 5, 2022, at the age of 79, leaving to mourn family and friends. Leave a sympathy message to the family on the memorial page of Susan J. Sippy to pay them a last tribute.
She was predeceased by : her parents, John Armbrecht and Helen Armbrecht (Laube); her husband Stephen A. Sippy; her son Kyle Sippy; her grandson Kyle Scott Bordwell; and her daughter-in-law Christina Sippy.
She is survived by : her children, Kristine Kleisner (Jason Thompson), Käaren Bordwell (Scott), Kevin Sippy and Kenneth Sippy (Brenda Elmer Teubert); and her grandchildren, Mathew Bordwell, Teryn Gray (Jake), Katyn Kleisner, Jamie Bordwell, Peyton Sippy and Austin Kleisner. She is also survived by other extended family and friends.
Memorial Contributions Alzheimer's Association.
---
Ronald DeGolier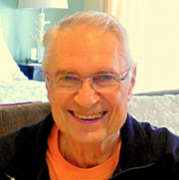 Ronald DeGolier, age 78, passed away on Monday, August 9, 2021, at his residence in Kenosha.
Ron was born Jan. 3, 1943, to Charles and Myerla (Accola) DeGolier in Madison, WI. He graduated from Madison West High School and received a Bachelor's in Business Administration from Carroll College in 1967. He married Laura Prange in 1967; they divorced in 1983. They had two children: Lisa and Eric.
After three years at University of Wisconsin Hospitals, Ron received a Master's in Hospital/Healthcare Administration from Washington University in St. Louis, MO, in 1972. He was a Fellow in the American College of Hospital Administrators. He served as Administrator of Hess Memorial Hospital & Nursing Home in Mauston, WI from 1973-1981. He left to better deal with advancing symptoms of kidney disease.
Ron moved to Kenosha in 1983 to manage Hospitality Manor Nursing Home. Soon after arriving he met Linda (Roelofs) Sjoerdsma, who had three children (Debra, Ronda & Pamela) from her first marriage. Ron and Linda married on March 23, 1985.
Ron was the fortunate recipient of a lifesaving kidney transplant at Froedtert Memorial Lutheran Hospital on August 23, 1985. He later served as development director at the Kenosha Achievement Center and in various roles at the Kenosha YMCA until 2006.
After retirement Ron and Linda bought a motor home and traveled around the country several times. From their home at St. Catherine Commons senior living, they took advantage of the Lake Michigan shoreline to hike and bike. They enjoyed watching the sun and moon rise over Lake Michigan from their 3rd floor windows.
Ron volunteered his services to various causes and organizations, including an INNS homeless site in Kenosha for 17 years. He served on the board of directors of the National Kidney Foundation of Wisconsin, the Friends of the Kenosha Public Museum, Mauston Area Chamber of Commerce, Mauston Area Ambulance Association, and other organizations.
Ron's areas of interest included cycling, cross-country skiing (did the American Birkebeiner IV in 1976), hiking, RVing, outdoor photography, and fixing stuff. He competed and medaled in the U.S. Transplant Games (cycling) from 1990 – 2010, and the World Transplant Games in Vancouver, B.C. (winning a bronze medal) in 1993. Ron organized Kenosha's only international pro-am bicycle races (Food Folks & Spokes) starting in 1991 and served as local race director through 2007.
He was preceded in death by his father Charles (1962) and mother Myerla (2001). Ron is survived by his loving wife, Linda; his children and children by marriage, Lisa (Chris Leffel) DeGolier, Eric (Yoko) DeGolier, Debra (Brian) Hansche, Ronda Wadina, Pamela Sjoerdsma; his 11 grandchildren, Alexandra DeGolier, Eleanor DeGolier, Daisy Leffel, Skye DeGolier, Matthew (Ashley) Hansche, Andrew (Mary) Hansche, Adam (Rachael) Wadina, Michael Wadina, Rachel Wadina, Joseph Bales, Thomas Bales; his great-grandchild, Amelia Hansche; and his sister, Diane Hippman.
---
Don Bushnell Obituary
Donald Edward Bushnell, age 58, died on Friday, Feb. 22, 2002, at St. Dominics Hospital in Manteca, Calif. Donald was born on June 3, 1943, in Connecticut. Donald was an MD, PHD in San Joaquin Valley, Calif. He was a doctor of Internal Medicine and Infectious disease and life long student. He loved to learn. He was very compassionate and generous. He enjoyed life as it was, material things weren't important to him. He was a jokester. He had the talent of making people laugh and could talk to anybody. He enjoyed his Shih-Tzu dogs. He also loved fairs, carnivals, and Reno (anywhere he could play!) Donald received his 1st Medical Degree from the University of Wisconsin-Madison. Over the years he worked in Cancer Research, Aids Research, Microbiology, and various other areas. He was a brilliant man. He was published in the JAMA Medical Journal, New England Journal of Medicine, and many other medical journals. He is survived by his mother, Elizabeth Bushnell of Santa Rosa, Calif.; three children, Melissa Nelson of Hudson, Wis., Lisa Hammet of Tracy, Calif. and Brian Castle of Alameda, Calif.; two brothers, Jim Bushnell of Long Beach, Calif. and Ralph Bushnell of Laguna Hills, Calif.; and three grandchildren. He was preceded in death by his wife, Mary Bushnell in 1999. A memorial service for Donald and Mary Bushnell will be Thursday, March 28, 2002, at 10 a.m. at P.L. FRY & SON FUNERAL HOME. In lieu of flowers, memorials may be made to the American Cancer Society, 207 E. Alpine Ave., Stockton, Calif. 85204. P.L. Fry & Son will be in charge of all arrangements.
He will be deeply missed.
Note:
Don had signed up to come back for our 40th class reunion and we all wondered why he didn't make it. That name tag with his old high school photo sat by itself on the table at Jingles.
Joe Schiro recently talked with Ralph and Libby Barnard Farmer after talking with Don's daughter, Melissa. We now have some of the answers. Melissa relates that Don's patients needed him about the time of the reunion and he just couldn't get away. We all wish that he had been able to make that last trip, but he just couldn't get away. Melissa said he was the most devoted doctor you'd ever see — patients came first, period. Don died suddenly of a massive heart attack. His second wife was Mary, and they were together for almost 30 years. She had 2 kids that Don helped raise. Apparently when Mary died in 1999 (colon cancer) part of Don died too … they were very close. Melissa told Joe she thinks he died of a broken heart, (literally and figuratively).
Mrs. Bushnell is 93. Melissa reports that she broke her hip in December but is doing well. Don's death has hit her very hard. Don was the one who looked after her.
Melissa lives in Hudson, Wisconsin with her husband and 3 teenagers.
Melissa Nelson
605 Grange Road
Hudson, WI, 54016
menelso@yahoo.com
Joe said that it would mean a lot to her to hear from her Dad's friends, so if you are inclined — write or e-mail. She would love to hear about old times, dates, football — all that stuff that was part of high school. Don and her mother were divorced when Melissa was very young and she missed many of those old memories. As it says in the obituary. "He will be deeply missed."
---
Leslie Allen Bellrichard Obituary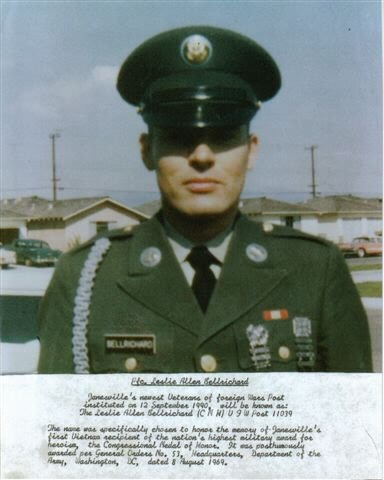 Thoughts from Ed Grob
I was privileged on May 29, 2004 to attend the dedication of the Bellrichard Bridge that spans the Rock River on Willard Avenue in Janesville, WI. While there, I was fortunate enough to meet Leslie's brother, several other family members, and several friends. It was a touching, meaningful ceremony.
Several State, County, and City officials were there, and each made comments about the heroism exemplified by Leslie's actions and sacrifice during the battle known as The Nine Days in May. The 4th Infantry Division was well represented by Association members and their guests. Most impressive was the number of Leslie's relatives in attendance.
I took several photographs:
---
Sherry Bicknell Obituary

MADISON
Sherry Bicknell Miles, of Madison, died at home on March 5, 2010. She now 65. Sherry was born on Oct. 9, 1944, at Chelsea Naval Hospital near Boston, Mass., to William and Frances (Burgoon) Bicknell. She graduated from Madison West High School in 1961 as a Merit Scholar finalist. She was a 1965 honors graduate of the University of Wisconsin-Madison, majoring in history and Italian with an emphasis in art history.
After her 1964 marriage to James B. Schwalbach, she assisted him with his duties as district attorney in Iowa County. Their son David was born in 1968. They subsequently moved to Milwaukee, where Jim was an assistant D.A. They later divorced and she remarried. She and her now-former husband, Harry M. Miles, founded and operated a successful software company in Milwaukee. In 1988 they moved to Washington, D.C. They then lived and worked in Cambridge, England for several years before returning to their Capitol Hill home.
While in England, Sherry worked in fiscal management for an international environmental organization. During this period, she travelled in Europe, Africa and Asia. Sherry especially loved Italy. From 1995 until 2004 Sherry worked for National Public Radio in news administration. She cherished the friends she made at NPR and was grateful for the sick leave days that they donated to her when she suffered a brain aneurism in 2004, as well as for their many other acts of kindness. During and after her lengthy hospitalization, her son David lovingly shouldered the many responsibilities for her care. Family and friends traveled to Washington to help in this difficult time.
Sherry returned to Madison in 2005. While living in Madison, she appreciated the loving support of her mother, Frances B. Bicknell; her nephew, Paul Merriam; good friends, David and Norma Merriam; and, from a distance in Atlanta, her son, David and his wife Betsy, and other family and friends. She is survived by her son, David C. (Betsy) Schwalbach; and grandson, Max Schwalbach, all of Atlanta Ga. She also is survived by her mother, Frances B. Bicknell; brother, Brad Bicknell of Madison; sisters, Elizabeth B. Richmond of Eau Claire, and Tani (Ted) Phillips of Toledo, Ohio; niece, Blythe Phillips (Laura Shepherd) of Renton, Wash.; nephews, Paul Merriam, Elliott (Fabiola) Merriam of Madison, and Brandon Phillips of Tucson, Ariz.; grandniece, Isabella Merriam of Madison; and her adored poodles, Poppy and Chloe. She was preceded in death by her father, William S. Bicknell; and her first husband, James B. Schwalbach.
Sherry was a voracious reader, and loved theater, opera, the symphony and all visual arts. She kept a beautiful garden, was a wonderful cook, and made carefully tailored gifts for lucky family and friends. She had many friends and faithfully nurtured these friendships. Sherry had a brilliant mind, a precise vocabulary, a quick wit and a kind heart. We will miss her. A memorial celebration of Sherry's life is planned and will be scheduled later. In lieu of flowers, gifts in her memory may be sent to: MARC, Inc., 901 Post Road, Madison, WI 53713; The Paideia School, 1509 Ponce de Leon Ave., NE, Atlanta, GA 30307; or the University of Wisconsin Foundation, directed to the William S. Bicknell Actuarial Scholarship Fund.Cress Funeral and Cremation Service 3610 Speedway Road (608) 238-3434 www.cressfuneralservice.com
---
Gene Clifford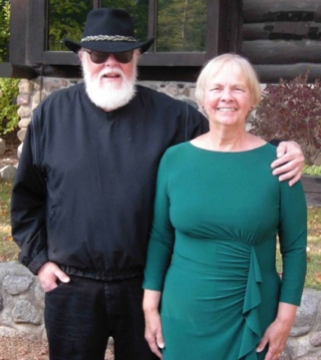 Dear Family and Friends,
It is with heavy hearts and deep sadness that we write to inform you of Gene Clifford's death. He passed away in his sleep this morning, December 23rd, in Madison under hospice care. He was 79 years old.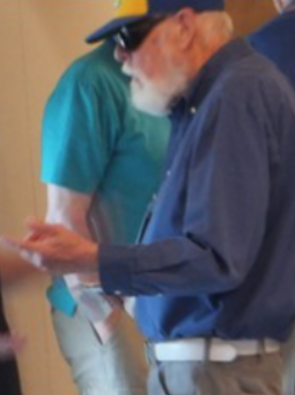 On many occasions during his final days, Gene discussed in detail how grateful he was for his family and friends. He told stories, shared details not before known to us, and reminisced on all of the great times spent with loved ones throughout his life. From Juneau, to Madison, to Berlin, Germany, Gene was truly blessed for the role each of you played in his life.
Gene was preceded in death by his parents Eugene and Florence, and by his beloved wife Susan, who passed away earlier this year. He is survived by his daughter Cathleen (John) Clifford-Cordes, sister Maureen (Steve) Sundell, brother Keith (Linda) Clifford, grandson Max Clifford, and by many cousins, nieces, and nephews.
Per Gene's wishes, there will not be a public visitation or funeral mass, nor will there be an obituary published. Instead, Gene asked that family and friends be informed in this manner. There will be a committal service with a few close family members at Resurrection Cemetery in Madison, where he will be buried next to Susan.
In lieu of flowers, please consider donating to St. Jude Children's Research Hospital, a wonderful organization that Gene and Susan supported throughout their lifetimes.
In the months since Susan's passing, Gene frequently discussed his wish to be reunited with her. We take comfort knowing that his wish came true.
Sincerely,
Cathleen Clifford
612-501-2977
---
Particia Bongard Waite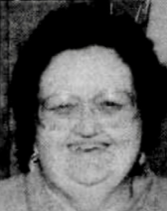 Madison – Patricia M. Waite, age 53, of Madison, died on Tuesday, August 27, 1996, in a Madison hospital, with her family at her side, following a long battle with cancer. The former Patricia Bongard was born on June 6, 1943 in Madison, where she has been a life long resident. She worked at Sears as a Customer Service Rep for over 17 years. She is survived by two sons, Jeffery (Jennifer) Waite and Daniel Waite, both of Madison: two sisters, Elizabeth Reible and Florence Dedrich both of Madison, two brothers, Carl (Margaret) Bongard and Richard (Linda) Bongard, both of Madison. She also leaves behind so many people who loved her including: nieces, nephews, cousins, friends and her co-workers at Sears Teleparts, She was preceded in death by her husband, Joseph Waite: her parents Carl and Anna (Storteig) Bongard: two brothers-in-law, Norman Reible and Francis Dedrich. Funeral services will be held at St Peter's Catholic Church, 5001 N. Sherman Avenue on Friday, August 30, 1996, at 11:00 a.m. Father Roger Nilles will officiate. Friends may call at the Ryan Funeral Home, 2418 N Sherman Avenue on Thursday August 29, 1996, from 4:00 p.m. until 8:00 p.m. with a scripture at 8:00 p.m. Her generosity and kindness and sense of humor will be remembered by everyone who's life she touched.
"Love Ya Pat," Your Family
---
Elizabeth Cox Haverstick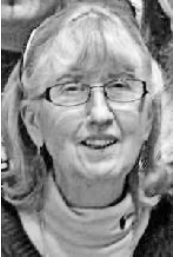 Elizabeth M. Haverstick

Elizabeth M. Haverstick, 75, passed away peacefully on December 25, 2018 surrounded by her family.

Born in Madison, Wisconsin, she moved to Stow, Ohio in 1964. She enjoyed her doll collection, playing Nintendo, crocheting, picking her blueberries and most of all she loved taking care of children.

Elizabeth will be remembered for her devotion to family. She was not only a mother to her children but she was also a friend, and for that she will be sorely missed.

She was preceded in death by her parents, John and Viola Cox; her sisters, Barb Hale and Jackie Burger; her step son, Rick Haverstick and her beloved pug Butch.

She leaves behind her husband, Dennis; her children, Bonnie Fischer, Brenda Fischer (Dan Ibarra), William Fischer, Beverly Modderman (Rod), Rebecca Fischer; and two step sons, David (Eva) Haverstick and Alan Haverstick; 11 grandchildren and three great-grandchildren.

A private family service was held on December 29, 2018 at Northlawn Memorial Gardens to celebrate her life.
---
Fay Denzer Obituary
MADISON
Fay M. Denzer, age 65, passed away on Tuesday, May 20, 2008, after a three-month battle with mesothelioma. He was born on July 15, 1942, the son of Merlin and Della (Strait) Denzer. Fay graduated from Madison West High School in 1961. He was united in marriage to Vicky Maki on May 26, 1962. They would've celebrated their 46th wedding anniversary this year. Fay owned and operated Denzer Texaco Service Station on East Washington Avenue from 1972-1980, in which he received many awards for having the cleanest station in the district.
Fay was a salesman for TCO Auto Parts. He also worked as a custodian for the UW Physical Plant and received an award from UW-Madison for saving a man's life while at work. After retiring from the UW Physical Plant, Fay went to work for his son's business, Denzer CO2 and Service. He officially retired in 2005.
Fay enjoyed hunting, fishing and woodworking. He loved spending time with his family and going on the Northwoods Annual family trip in Rhinelander over the Memorial Day weekend. Fay is survived by his loving wife, Vicky; children, Scott (Marcia Blaser) of McFarland, Kim (Scott) Douglas of Madison, and Todd (Julie Wendt) of Sun Prairie; seven grandchildren, Megan, Amber, Jamie, Jordyn and Sierra Denzer, Jeremy and Kevin Douglas; a great-grandchild, due in October; his mother, Della Denzer of Madison; two sisters, Sharlene Palmer of Bowie, Md., and Carol Sutton of Madison; and many nieces and nephews.
He was preceded in death by his father; grandparents; and brother-in-law, Bud Palmer. Funeral services will be held at GUNDERSON EAST FUNERAL HOME, 5203 Monona Drive, at 2 p.m., on Thursday, May 22, 2008. Inurnment will be in Highland Memory Gardens. Visitation will be at the funeral home from 1 p.m. until the time of the service on Thursday. Memorials may be made to HospiceCare Inc. The family would like to extend their greatest gratitude to the wonderful doctor's and nurses at Hospice, who cared for Fay during his stay. The family would also like to a special thank you to the UW Oncology Department, 1 S. Park St., Madison, especially Sandy, Fay's nurse during his treatments.In memory and honor of you dad and papa Fly and be free… You are with Grandpa Merlin now. Someone you have longed to see. "We will always love you and miss you. Rest in Peace!"
Gunderson East Funeral and Cremation Centers 5203 Monona Drive (608) 221-5420 www.gundersonfh.com
---
Bill Donkle Obituary
Birth: Jul. 20, 1943
Death: Apr. 25, 1965
William W. Donkle, 21, son of Fire Captain and Mrs. Wilson H. Donkle, 4326 Odana rd, died in a hospital five hours after he was pinned behind the wheel of his car in an accident during heavy rain early Sunday.
Deputy Coroner John Stevenson ruled the death accidental. He said Mr. Donkle, a University of Wisconsin student, died of extensive internal injuries suffered when he slammed against the steering column of his car when it struck a parked car in the 2300 block on Commonwealth avenue at 12:55 a.m. He had returned to Madison from an Easter vacation with a group of friends in Florida, and had stopped to visit his father at No. 4 fire station, 1327 W. Dayton st., several hours before the accident.
He was alone in the 1964 model car and was not wearing a seatbelt, Special Investigator Roth C. Watson said. Watson said Mr. Donkle's northbound car veered gradually across the centerline and hit the front of a car owned by Ralph P. McLaughlin, 2348 Commonwealth ave. The impact sent the parked car backward into another car also owned by McLaughlin.
Survivors include his parents; a brother, Richard, at home, and his grandmother, Mrs. Lillian Prieve, 4336 Odana Road.the funeral will be at 2 p.m. Tuesday in the Fitch-Lawrence funeral home, 626 University ave., with the Rev. Stanley Klyve of Midvale Community Lutheran Church officiating. Burial will be in Forest Hill cemetery. Friends may call after 7 tonight at the funeral home.[published in The Capital Times; Monday, April 26, 1965]
---
Karen Doudna Hagquist

Aug 3, 1943 – Nov 24, 2021
Frank Eaves Obituary
W. Frank Eaves Sr., 58, passed away Tuesday, Aug. 21, 2001. He was born Aug. 16, 1943, in St. Lewis, Mo., son of Adeline and W. Frank Eaves. Frank grew up in Madison and graduated from Madison West High School, class of 1961. After graduating from UW-Madison in 1967, Frank pursued a very successful career in the paper and printing industry in southern Wisconsin. Frank will be missed by his wife of 37 years, Ann Eaves, to whom he always referred to as "my bride." Also missing Frank are his three children and their families, Lisa (John) Strosin of Johnson Creek, Wis., Frank Jr. (Torri) of Austin, Texas, and Rebecca (Matt) Toetz of Madison of Madison. Frank was actively involved in several organizations in his retirement, including the State Historical Society of Wisconsin, the Veterans Museum of Madison, several political campaigns, and he was president-elect of the PLATO study group. Frank loved books and learning, classical music, traveling with his wife, and spending time with his family and dogs. Frank is survived by his wife, a sister, a brother, three children and four grandchildren. He was preceded in death by his mother and father.
---
Joe Fiore Obituary
Madison/Stoughton
Joseph Fiore, age 61, of Madison, died on Friday, Dec. 17, 2004, at Skaalen Home, Stoughton. He wasa resident of the special Friendship Circle Unit there. Joe was born on Oct. 5, 1943, in Madison, the son of Louis D. and Mary Jane (LaBella) Fiore. During his service in the United States Navy, Joe was assigned to a salvage vessel, and was part of the Blockade of Cuba and now also involved in salvage operations off the Atlantic coast.
After his discharge, he joined the city of Madison working in streets and maintenance. Joe loved bowling and the outdoors, including, fishing, camping and hunting. He is survived by his son, Daniel (Lynn) Fiore of Hudson, Fla.; daughter, Jennifer Fiore of Tampa; granddaughter, Dakota; sister, Frances (Paul) Ervin of Madison; brother, Anthony (Diane) Fiore of Madison; and many aunts, uncles, cousins, nieces and nephews. He was preceded in death by his parents; a daughter, Emily; and a nephew, Michael Fiore.
The family wishes to thank Marrianne's CBRF in McFarland, the Rose Unit at Stoughton Hospital, and the staff at the Friendship Circle at Skaalen Home in Stoughton. Our gratitude is boundless. A private interment will be at Resurrection Catholic Cemetery at a later date. There will be no visitation. Contributions may be sent to the Alzheimer's Association, 517 N. Segoe Road, Madison, WI 53705. Joyce-Ryan Funeral Home & Cremation Services 5701 Odana Road (608) 274-1000
www.ryanfuneralservice.com
---
Ken Flee Obituary
MADISON
Kenneth C. Flee Jr., age 66, passed away on Wednesday, June 3, 2009. He was born on Feb. 6, 1943, in Madison, the son of Kenneth C. and Helen (Koon) Flee Sr. Kenn married Lois Lythjohan in September 1964. He worked for the Wisconsin Department of Natural Resources in the early '70s and designed the DNR logo that is still being used today. Kenn also owned and operated Fleetwood Art Studios and Jamestown Software. He enjoyed model railroads and now a life member of the National Model Railroad Association. Kenn's last special adventure was chaperoning his grandson Charles and the puppet ministry team on their performance tour in 2004.
Kenn is survived by his wife, Lois; two daughters, Laurie (Tom) Kelly and Christine (Robin) Hampton; four grandchildren, Charles Bachhuber, Meaghan Kelly, Jared Hampton and Caitlin Kelly; his mother, Helen Flee; a brother, Doug (Marcia Nelson) Flee; and sister, Marilyn (Rick) Groves. He was preceded in death by his father. Memorial services will be held at DIVINE SAVIOR UNITED METHODIST CHURCH, 5702 South Hill Drive, Madison, at 5 p.m. on Friday, June 19, 2009, with the Rev. Christine Bethke presiding. Visitation will be at the church from 4 p.m. until the time of the service. In lieu of flowers, memorials may be made to Masters Hands Puppet and Mime Ministry at Divine Savior United Methodist Church.
Gunderson East Funeral and Cremation Centers 5203 Monona Drive (608) 221-5420 www.gundersonfh.com
---
Barb Freas (Booher) Obituary

JOHNSON CITY, TENN. –
Barbara Jean (nee Freas) Booher, age 64, died Tuesday, Nov. 20, 2007, at Johnson City Medical Center, Johnson City, Tenn. She was born in Madison, the daughter of the late Alan and Ruth Freas. She was a graduate of Wisconsin State University-Whitewater, with a bachelor's degree in education. She is survived by her husband, Fred Booher; a son, Joel Cook of Palm Harbor, Fla.; two daughters, Kristin Krebsbach of Sheboygan and Stacey Schaefer of Sheboygan; a sister, Carol Kussow of Madison; a stepson, Craig Booher of Appleton; two stepdaughters, Darci Trettin of Menomonee Falls and Wendy Larson of Plymouth; 26 grandchildren; three great-grandchildren; and several nieces and nephews. She was preceded in death by a brother, Alan Freas Jr.
A memorial service for Barbara Jean (Cook) Booher will be conducted at 4 p.m. on Friday, Nov. 30, 2007, in the FIRST UNITED LUTHERAN CHURCH, 2401 Kohler Memorial Drive, Sheboygan. Inurnment will be at Greenlawn Memorial Park, Sheboygan. The family will receive friends from 2 p.m. until 4 p.m. on Friday at FIRST UNITED LUTHERAN CHURCH, 2401 Kohler Memorial Drive, Sheboygan. Online condolences may be sent to Booher family at www.castlewoodfuneralhome.com.
---
Vincent Grudzinz Obituary
STOUGHTON – Vincent B. Grudzina, age 60, was called to his heavenly home in the early morning hours, on Monday, Oct. 20, 2003. He was born on Oct. 16, 1943, in Madison, the son of Vincent A. and Florence Grudzina. Vince graduated from UW-Madison in 1971 and received a degree in electrical engineering. He was then commissioned in the U. S. Army. Vince married Judy Braun on June 26, 1971, and they moved to Georgia for Army duty. He returned to Madison and worked for PSL and MACC/Do It at UW-Madison for 31 years. Vince was in the National Guard 132nd Support Battallion for 14 years. He is survived by his wife, Judy; two sons, Todd of Washington, and Jacob of Stoughton; and his sister, Florence Hilliard of Monona. Vince was preceded in death by his parents; a brother, Paul; and brother-in-law, Joseph Braun. A Mass of Christian Burial will be held at CHRIST THE KING CATHOLIC CHURCH, 5306 Main St., McFarland, at 7 p.m. on Friday, Oct. 24, 2003, with Father Stephen Smith presiding. A prayer service will be held at the church, at 4 p.m., followed by visitation until the time of the Mass.
"Here I am, Lord. Is it I, Lord? I have heard you calling in the night. I will go, Lord, if you lead me. I will hold your people in my heart."
Gunderson Stoughton Funeral Home Highway 51 North at Jackson St. (608) 873-4590
---
Elizabeth (Betty) Gernon Obituary
MADISON – Elizabeth B. Gernon, age 69, passed away on Friday, Oct. 5, 2012, at UW Hospital. She was born on Jan. 18, 1943, in Madison, the daughter of Edward and Mary Elizabeth (Brainerd) Gernon.
Elizabeth is survived by her children, Grace (David) Kufahl, Mandy (Tim) Mulhern, Tom Babcock, Vanessa Applewhite and Kreszenz Littel; grandchildren, Ariel Kufahl, Kimberleigh Wells, Logan and Sean McNulty and Jessalyn Applewhite; and a brother, George Gernon. Memorial services will be held at CRESS FUNERAL HOME, 3610 Speedway Road, Madison, on Wednesday, Oct. 10, 2012, at 1 p.m. A visitation will be held at the funeral home on Wednesday from noon until the time of service.
Cress Funeral and Cremation Services
3610 Speedway Road, Madison
---
Robert Curtis Obituary
Jan. 29, 1943 – Feb.10, 2016
He was a motorcycle racer and a peace activist, an artist and a businessman.
Robert Curtis, known as Bob, a leather designer who set up shops and sold his wares across the East End, died on Feb. 10 from complications related to a 2011 motorcycle accident that left him paralyzed. He was 73 and had been in hospice care at the Stone Creek Health and Rehabilitation Center in Asheville, N.C.
Born in Danville, Ill., on Jan . 29, 1943, to Dr. John S. Curtis and the former Elizabeth Taylor, he moved to Madison, Wis., when he was 5.
He graduated from West High School and went on to study art at the University of Wisconsin.
Mr. Curtis was an ardent opponent of the Vietnam War and was a member of the Student Nonviolent Coordinating Committee. When it came time to report to the draft board, he managed to avoid conscription in a manner reminiscent of Arlo Guthrie's Alice's Restaurant, or perhaps the 1969 counterculture film Easy Rider. According to his wife, Mary Clare Galvin, who lives in the house the couple purchased in 2006 in Burnsville, N.C., when he was interviewed at the selective service office, he said, You don't want to give a guy like me a gun. The officer agreed.
In 1968, he was on the move, first living in San Francisco's Haight-Ashbury district, then in Chicago. While living in the Second City, he began working with leather. After mastering his craft, he moved to New York, setting up a shop on West 10th Street in Greenwich Village. That soon led to shops on the East End.
In 1968, Mr. Curtis arrived in Sag Harbor, where he shared a house for quite some time with John Sebastian of the Lovin' Spoonful.
He later bought a house in Clearwater Beach in Springs, where he lived for many years.
Mr. Curtis designed leather goods that were sold to leading stores in New York City and around the country. He opened Animal Crackers on Job's Lane in Southampton, and in 1972, he opened Havana 1919 in an old house on Amagansett Main Street. He got the name for the store from the inscription on the back of an old photograph.
He had a shop on Park Place in East Hampton for a time and for many years ran a store at 47 Newtown Lane, which operated as Robert Curtis Fine Leather, Billy Martin's, and East Hampton Leather.
His clientele ran the gamut from Bonackers to rock stars. He designed for the Rolling Stones, sold goods to John Lennon and Yoko Ono, and designed items for Billy Joel and Joseph Yurman.
He met Ms. Galvin at the Stephen Talkhouse in Amagansett in 2004. They took to each other immediately.
He loved the ocean, she remembered, and would go sailing every weekend. He had always enjoyed racing motorcycles. It was his Zen, his wife said. For years, he was a familiar figure at the Bridgehampton Race Circuit, which closed in 1998. He had many cycles, but his favorite was a 1978 Norton that he doted on, keeping it looking brand new.
In 2006, the couple retired to a 10-acre property they bought in North Carolina, and he was called to the motorcycle tracks in the Asheville area. He volunteered at local prisons, talking to inmates about the virtues of living a drug and alcohol-free life.
The couple married in 2010. Mr. Curtis was involved in an accident on the racetrack the following year. Though he would never walk again, he never lost his loving spirit, his wife said. I'm so grateful to have had this experience, Ms. Galvin said. The last five years were spectacular, in ways I cannot explain.
Besides his wife, he is survived by a sister, Barbara McDonnell of Savoy, Ill., and a brother, John Curtis of Appleton, Wis.
---
Kenneth Cole Obituary
MOUNT HOREB – Kenneth N. Cole, age 72, passed away Saturday, April 25, 2015, at his home in Mount Horeb. Ken was born on Feb. 27, 1943, in Cincinnati, Ohio. He was the son of Kenneth L. and Minnie M. (Hamm) Cole.
Ken grew up in Madison and received his degree in economics from UW-Madison. He was employed by the State of Wisconsin Job Service for several years before leaving to join the Wisconsin Association of School Boards in 1968, retiring in 2005 after 37 years with the WASB, the last 17 as its executive director. During his career, Ken was privileged to work with school board members and school administrators throughout the state in advocating for the interests of Wisconsin's public school students. Ken enjoyed reminiscing about his extensive travels and the people he met, and with whom he worked. Ken married Elise Barnhart on Aug. 31, 1991, and they were blessed with abiding love, laughter, and companionship.
Ken is survived by Elise and their five children, Kellie (Brian) Scott, Marcus (Collette) Cole, and Claire, Christian, and Cameron Cole. He is also survived by grandchildren, Michael Scott, Matthew Scott, and Bella Cole; and additionally, by his sister, Jeanne, and brother-in-law, Jerry Whitfield; sister-in-law and brother-in-law, John and Mary Ellen Feuling; brother-in-law and sister-in-law, Eric and Jodi Barnhart; as well as two nephews; five nieces; and other extended family members. Ken was preceded in death by his parents, Ken and Minnie Cole; and his father-in-law and mother-in law, Karl and Joette Barnhart.
A gathering of family and friends will be held on Sunday, May 3, 2015, from 10 a.m. to Noon at CRESS FUNERAL HOME, 3610 Speedway Drive, in Madison. A service celebrating Ken's life will follow at 12 Noon, as will a luncheon, also at Cress.
Ken's family wishes to thank Dr. David Hei, Dr. Mark Juckett, Family Nurse Practitioner Linda Eckstein, and Dr. Kristin Bradley of the Carbone Cancer Center for their expertise and determination in treating Ken's cancer so aggressively in pursuit of a sustained remission. We also thank the wonderful nurses and nursing assistants at 1 S. Park St., Meriter Hospital, and UW Hospital and Clinics for their care and compassion. Ken fought hard and endured so much for a chance at more time with his family, which he cherished, and he will be in our grateful hearts forever. The family also wishes to thank the amazing nurses and nursing assistants of Agrace HospiceCare for making Ken as comfortable as possible during the last weeks of his life.
Memorials may be directed to the UW Carbone Cancer Center (600 Highland Ave., Madison, WI 53792-6164); Agrace HospiceCare (5395 E. Cheryl Parkway, Madison, WI 53711); or Second Harvest Food Bank of Southern Wisconsin (2802 Dairy Drive, Madison, WI 53718).Please share your memories at www.CressFuneralService.com.
---
Meryl Aronin Obituary
Meryl W. Aronin passed away on Friday May 2, 2014, at the age of 71 from congestive heart failure and multiple complications.
Meryl was a loving husband, dad, saba, uncle, brother, educator and humanitarian. Meryl was a speech language pathologist who worked for nearly 40 years in the Stamford and New Canaan schools and community to help students learn to find their own voice and to discover ways to learn more effectively. Meryl always spoke quietly but lived a profoundly loud and impactful life helping thousands of families. He was also highly recognized for his volunteer commitment to his Stamford Lions Club and to the Connecticut Speech and Hearing Foundation which he founded. For more than 30 years, he was an active member of Temple Beth El. He especially loved to study Judaism and blow the Shofar for the Beth El and surrounding Jewish communities.
Throughout his life, Meryl had an amazingly sharp wit and infectious smile and laugh. A lifelong Greenbay Packers fan, Meryl was born in Madison Wisconsin on March 26,1943. He earned his bachelors degree from the University of Wisconsin and his Masters from the University of Kansas Medical Center.
Meryl "Pearl" is survived by his wife Judith, his sons Ruben and Dan and by his wondrous daughters Marisol and Cynthia who married each of his sons, as well as his treasured grandcherubs Araceli and Brendan.
In lieu of flowers or other gifts, the family invites people to make a contribution to one of the charities to which he now so dedicated. Connecticut Speech and Hearing Foundation c/o Andrew Lees, Treasurer231 Snow Owl Dr.Southington, CT 06489 (scholarship fund for students studying to become speech language pathologists or audiologists.) or Stamford LionsClub1 Strawberry Court, Suite 2H Stamford, CT 06902Memo should read Hearing Preservation Fund (for donating hearing aids to families in need.)
---
George Baird Obituary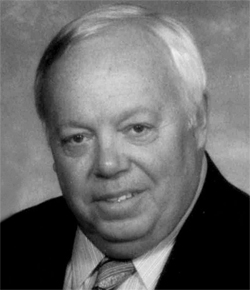 LODI / FORT MEYERS, Fla. – George L. Baird, at 73, passed away peacefully from Multiple Myeloma on Saturday, June 11, 2016, at Agrace HospiceCare. He was born Nov. 7, 1942, in Wausau, to George W. and Elaine Baird. His father, First Lieutenant George, died during World War II defending his country. His mother later met and married Victor O. Gaulke, and together they raised George and his younger brother Greg.
George is a 1970 graduate of UW-Eau Claire with an accounting degree. He married Lavora Kufahl on Jan. 6, 1962, in Wausau. He furthered his education and earned accreditation as a Certified Government Financial Manager (CGFM). He worked in the finance area for the State of Wisconsin for 39 years. After retirement, George and Lavora enjoyed winters in Florida.
As a boy, George rose to the rank of Eagle Scout and was a member of the Order of the Arrow. He was a member of both the Wisconsin and Sarasota Trap Shooting Associations and was an avid participant in the sport. He also enjoyed downhill skiing. As a member of the Madison Ski Club for 28 years he participated in numerous ski trips with his wife and friends from the Madison Ski Club. He also enjoyed family get togethers and was blessed to have the whole family together this past Christmas. He also enjoyed boating and motorcycling.
George is survived by his wife of 54 years, Lavora; daughter, Tamara (Bruce) Sakrison; son, Brian (Jennifer) Baird; grandson, Shane Sakrison; brother, Gregory Gaulke; and is further survived by other relatives and friends. He is preceded in death by his parents and a grandson, Tyler Sakrison.
A funeral service will be held at 11 a.m. on Thursday, June 16, 2016, at CRESS FUNERAL HOME, 3610 Speedway Road, Madison. Burial will be in Forest Hill Cemetery, and a luncheon at the funeral home will follow the burial. Visitation will be from 5 p.m. until 7 p.m. on Wednesday, June 15, 2016, at the funeral home, and also from 10 a.m. until the service at the funeral home on Thursday.The family suggests that memorials may be made to the UW Carbone Cancer Center, 600 Highland Ave., K4/646, Madison, WI 53792-6164, or the Ice Age Trail, 2110 Main St., Cross Plains, WI 53528.
George now always thankful, kind and respectful. We love him and will miss him a lot.
Please share your memories at www.CressFuneralService.com.
---
Sue Bonfield Volkmann Obituary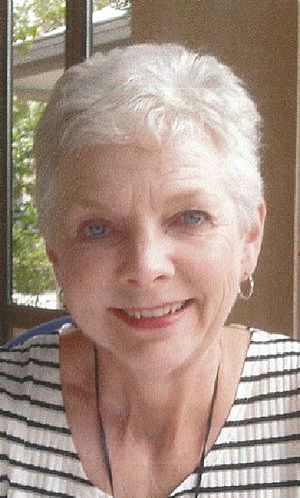 Susan 'Sue' Bonfield Volkmann, age 72, of Ripon, WI, passed away on Sunday, August 14, 2016, with her husband by her side, at their home in Ripon.
Sue was born November 25, 1943, in Chicago, IL, the daughter of William S. and Jean (Burkland) Bonfield. She graduated from Madison West High School and went on to attend four years at The University of Wisconsin Madison, graduating with a B.S. in Social Work. On June 12, 1965, Sue married Arthur D. Volkmann in Madison, WI. Sue was an active member of River Shores Evangelical Free Church in Berlin, WI. She served with Art with the SIM in Ethiopia for about five years and served four short terms in Indonesia with Reach Global of the EFCA. Her Primary Ministry in Ethiopia and Indonesia was teaching English as a second language, which she also did in Ripon.
Survivors include her husband, Arthur D. Volkmann of Ripon, WI; her daughter, Amy (Christian) Lingenfelder of Honolulu, HI; her son, Daniel Volkmann (special friend Aelwyn Tumas) of Ripon, WI; her sister, Nancy (Richard) Bolen of Madison, WI; her sisters-in-law, Margaret Johansson of Juneau, WI, Karen (Tom) Witte of Madison, WI, Lynn Bonfield of Waunakee, WI; her grandchildren, Gabriele, Isaak, Benjamin, Ana, Elijah, and Micah Lingenfelder of Honolulu, HI, and Aya and Cyan Volkmann of Ripon, WI; and several other nieces and nephews. Sue now preceded in death by her parents, Bill and Jean Bonfield; her brother, David Bonfield; her sister-in-law, Joan Volkmann; her brother-in-law, Folke Johansson.
Visitation for Susan Volkmann will be held Friday, August 19, 2016, from 4 – 7 pm at Butzin-Marchant Funeral Home, 515 Mayparty Dr., Ripon, WI 54971 and again on Saturday, August 20, 2016, from 12 – 2 pm at River Shores Church, 253 S. Church St., Berlin, WI 54923.
A Memorial Service for Susan Volkmann will be held Saturday, August 20, 2016, at 2 pm at River Shores Church in Berlin. Pastor Casey Getz and Pastor Gary Zacharias will officiate. Memorials may be made to World Relief for Refugees, (Attn: Donations) 7 East Baltimore St., Baltimore, MD 21202 and River Shores Church, 253 S. Church St., Berlin, WI 54923.
Please visit www.butzinmarchant.com to send online condolences.
---
Bruce Alexander Obituary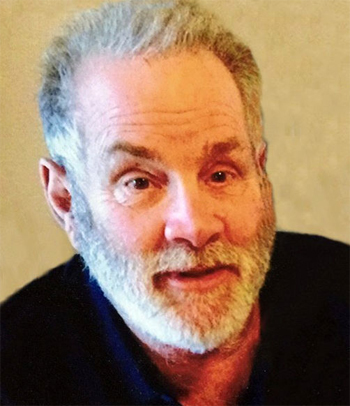 MADISON – Bruce "Alex" Alexander, age 73, passed away on Sunday, Dec. 11,2016, in the presence of his beloved family.
Alex was born Dec. 22, 1942, in Madison to parents Winfield and Irene Alexander. He attended elementary school in Shorewood Hills and graduated from West High School. Alex then attended UW-Madison where he studied mathematics and computer science. After leaving college, he proudly served in the U.S. Coast Guard. When he returned to Madison, he pursued a successful real estate career for a number of years.
Alex's deep interest in "anything with a motor" led to his involvement in various aspects of motorsports. He worked with friends building and racing fuel dragsters. Alex was also very proud to have been part of an Indy car crew. As he recounted stories of the racing circuit, his eyes would light up with pleasure at the memories. He loved Wisconsin team sports and was an avid Badgers Hockey fan for many, many years. Alex was also a very enthusiastic Packers fan and would loudly voice his opinion when he felt a bad call was made. He truly loved music, particularly jazz and blues. Alex introduced his wife, Nanci (married in 2001) to live music, and as a result they often attended music festivals as part of their travels. Having grown up with his father's Seeing Eye guide dogs,he continued to have great love and appreciation for and devotion to his own dogs. Alex's dog, Boomer, went nearly everywhere with him and became well-known to his acquaintances.
Alex is survived by his wife Nanci and her children Shannon (Anthony) DeMarte and Scott Olsen; much-loved grandsons Thomas and Alexander DeMarte; and nephews Colin and Ian Spence. He was preceded in death by his parents; beloved first wife Lynn; and his sister Helen.
Following Alex's wishes, his family will hold a Celebration of Life at a later date. If desired, you may make a memorial gift to an organization of your choice in his memory. Please share your personal memories and online condolences at www.gundersonfh.com.
---
Bob Bierd Obituary
MADISON – Robert "Bob" Bierd, age 72, of Deerfield, passed away on Monday, Feb. 2, 2015, after a long illness. Bob had many talents and successes. His most mentionable was being the leader of the Fabulous Zakons and the founder of Bierds' Vans Unlimited.
Visitation will be held at GUNDERSON EAST FUNERAL HOME, 5203 Monona Drive, Madison, from 2 p.m. until 4 p.m. on Sunday, Feb. 8, 2015, with a time of sharing at 4 p.m. Online condolences may be made at www.gundersonfh.com.
---
Mary Doyle Obituary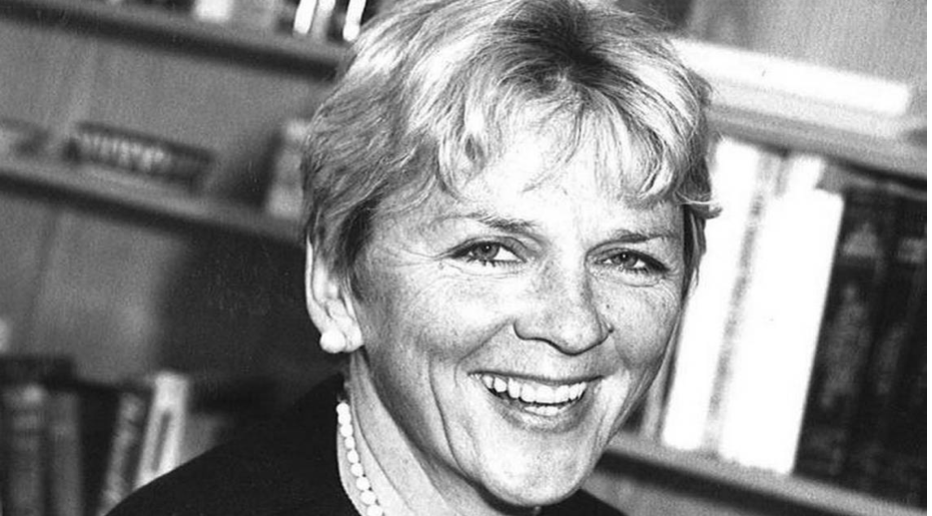 December 23, 2016 08:19 PM , Updated December 23, 2016 09:52 PM
Mary Doyle was a retired University of Miami School of Law dean and professor. She also had environmental roles in the Jimmy Carter and Bill Clinton administrations. University of Miami
Mary Doyle grew up in Wisconsin the daughter of James Doyle, a federal district judge who helped found the Americans for Democratic Action. Her mother, Ruth, served in the Wisconsin legislature — the first woman from her county to be elected to that state's assembly. Her brother, Jim, was the 44th governor of Wisconsin from 2003 to 2011.
Little wonder Doyle, a retired University of Miami School of Law dean and professor, would achieve success in the legal, educational and governmental communities.
Doyle, who died Dec. 14 at age 73 in Milwaukee of complications from Parkinson's disease, was the first woman to serve on the faculty of the University of Arizona College of Law in 1974. She served as deputy general counsel of the U.S. Department of the Interior during the Jimmy Carter administration in the late 1970s.
Doyle was also the University of Miami's law school dean from 1986 to 1994 and interim dean in 1998-99. In 1991, she brought Supreme Court Justice William J. Brennan on board to teach constitutional law and legal theory for two years.
Doyle took a leave from the campus in fall 1999 through the end of President Bill Clinton's administration in early 2001. There, she served in the U.S. Department of the Interior as acting assistant secretary for water and science.
In that capacity, Doyle assisted Interior Secretary Bruce Babbitt to draft interagency plans from almost two-dozen government agencies. This, the Miami Herald reported in 2000, was an unprecedented plan to restore the ecosystem of South Florida, the Everglades and Florida Bay, and secure a long-term water supply.
"This group will be a piece of cake compared to running a faculty meeting," Doyle quipped in the Herald article.
"Mary taught me how to see the need for a big vision," Babbitt told the University of Miami for Doyle's obituary. "She wrote the legislation, and I thought it would never get passed. She stepped forward in that wonderful, welcoming, enthusiastic way and told me I could make a big difference, and she would like to help."
As a result, Doyle, a graduate of Columbia University Law School and a member of the New York State Commission that investigated the 1971 Attica prison riot, was named founding co-director of the University's Abess Center for Ecosystem Science & Policy in 2005.
At UM, Doyle taught property, land use and water law. She also convinced Donna Shalala to seek the presidency of the university, a role she held from 2001 to 2015.
The two met when Shalala was assistant secretary for policy at the U.S. Department of Housing and Urban Development during the Carter administration. Doyle wanted a job in that organization and persisted until she had a face-to-face with Shalala.
"I finally gave up, and Mary Doyle walked into my life," Shalala said in a UM tribute to Doyle. "I was trying to be polite and get rid of her, but she was funny, and I was practically on the floor laughing. Somewhere on her résumé, it said 'environment,' so I picked up the phone and called Jody Bernstein, who was general counsel at the EPA. She hired Mary as deputy general counsel."
Doyle later thanked Shalala for the boost when she was appointed the dean of UM's School of Law at a time when there were only eight women deans in the country.
Said Shalala: "She is brilliant and funny, and she is the kind of friend that you want for a lifetime. She left footprints wherever she was but more importantly, she left a string of friends all across the world and I am just lucky to be one of them."
Doyle never lost the sense of humor she exhibited as a child, said sister Catherine Doyle.
"She was hilariously funny. She would make our dad laugh himself sick. That was among her attributes, her sense of humor, her brilliance and passion for her work — especially in the environmental area," her sister said. "She was a dynamic, hilarious, bigger-than-life sister to have."
In the spring of 2016, the university established the Mary Doyle Fellowship, a joint initiative between the School of Law and Abess Center. The fellowship is awarded to exceptional students admitted into the university's joint juris doctor/Abess Center environmental science and policy Ph.D. program. These students will be known as Doyle Fellows.
Doyle is survived by her son, Joe Pickman, and siblings Jim, Catherine and Anne Doyle. A private service will be held in January. Donations for the endowed scholarship, payable to University of Miami School of Law, can be sent to University of Miami Law Alumni Office, PO Box 248087, Coral Gables, Florida, 33124.

Read more here: https://www.miamiherald.com/news/local/obituaries/article122785999.html#storylink=cpy
---
Maureen Burton Lautz Obituary
Maureen Kay Burton Lautz died unexpectedly of a stroke on Tuesday, May 2,2017 in Racine, Wisconsin at the age of 74.
Maureen is survived by her husband of 50 years, Donald Lautz; children:Jennifer Lautz (Brad Hightdudis) of Wauwatosa, WI and Greg Lautz (Ann) of Racine, WI; siblings: Robert Burton (Dolline) of Georgetown, TX and James Burton (Sharon) of Madison, WI; grandchildren: Nicholas and Kate Hightdudis of Wauwatosa WI, and many beloved cousins, nieces and nephews,and friends. She is preceded in death by parents Roy and Myrtle Burton of Madison, WI.
Maureen was born on April 5, 1943 in Madison, WI. She graduated from Madison West High School and worked as a dental assistant before marrying Don, a corporate attorney, in 1967. After moving to Racine, WI, Maureen stayed at home with her children for several years before starting a varied career, including work as a teacher at Little Lamb Nursery School and an administrative assistant at Lincoln Lutheran Home. Maureen attended Concordia University in Mequon, WI as an adult student and graduated with a Bachelor of Arts in Communications and Management, magna cum laude.
Maureen loved working with people and helping anyone she could. She was an active and dedicated member of Church of the Redeemer, Emmanuel Lutheran Church and, most recently, Holy Communion Lutheran Church, all in Racine. Maureen held many volunteer positions in her churches and the community, including lay ministry, Meals-on-Wheels, church committees ,food pantry, Sunday school administration, greeter, and various roles at local hospitals. Maureen's final act of kindness now to give the gift of life through organ and tissue donation.
A funeral is scheduled for Monday at 11 a.m. at Holy Communion LutheranChurch, 2000 West Sixth Street, Racine, Wisconsin 53405 with visitation at 10 a.m. Burial will be Tuesday in Madison, WI at Forest Hill Cemetery at 11 a.m. All are welcome to attend and celebrate Maureen's life. In lieu of flowers, please send donations to Holy Communion Food Pantry at2000 West Sixth Street, Racine, Wisconsin 53405, Racine VocationalMinistry at 214 7th Street, Racine, WI 53403, or your favorite charity.Condolences can be sent to Maresh-Meredith & Acklam Funeral Home at 803Main St, Racine, WI 53403
---
Annette Boettcher Bruner Obituary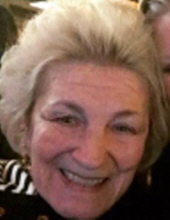 Annette A. Bruner, 74, of Wausau passed away on May 29, 2017 at her home. She was born April 5, 1943 to Rose Boettcher. She is preceded in death by her husband Rodney J. Bruner, son Forest (Woody) Shomberg , and step-son Bradford Bruner. She is survived by her two brothers-in-law: Ivan (Gini) Bruner and Dick (Vera) Bruner, her four step-children: Kevin (Marn) Bruner, Janeane (Jerry) Brockman, Debra Hellenbrand, and Janelle Jacobson, her six step-grandchildren Cole Bruner, Kailey (Jordan) Berendesen, Collin Bruner, Shelby (Tyler) Erickson, Danielle (Philip) Rummells, Tessandra Bruner, her close friend Suzanne Buska-DeSautel, and of course her favorite dog ever, Ebony Bruner. Mid Wisconsin Cremation Society is assisting the family at this time. Online Condolences can be made at www.HonorOne.com
---
Melvin Dolinky Obituary
My name is Stu Dolinky, West High class of '56. Your letter to my brother Mel arrived today. He must have given you my address when he was living with me a few years ago. Sadly, we lost him 4 years ago. In my eyes, it took the Vietnam war 40 years to kill him. When he came back he was never the same. He was at Cu Chi during Tet 1968, and was in combat for most of his tour. He received 2 Purple Hearts for wounds he sustained, and a Bronze Star. I know very little about what happened to him because he never wanted to talk about it. During a low point in his life, he was living back east. He had no job and his family was living elsewhere. I convinced him to move to Scottsdale and live with us until he got back on his feet. After moving here, he went to the VA hospital and put in a claim for disability. He was granted 100% disability and had enough to live on. The VA took good care of him but his body eventually succumbed. To say we did the best we could for him is not true; we did the best he would allow us to do for him. I don't know who were his friends in high school, but if you find anyone please share this with them. If you wish to contact me, my phone is 480-242-9165.Most sincerely,
Stu Dolinky
---
Joseph Brunsell Obituary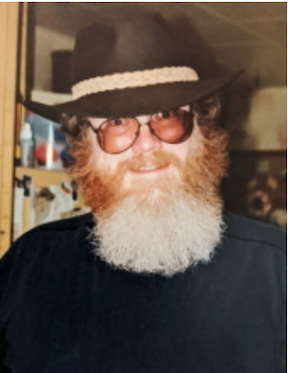 MADISON – Joseph Brunsell, age 76 of Madison, passed on Thursday, Feb. 20, 2020. He was born on Feb. 24, 1943, in Madison, the son of Elmer Brunsell and Lucille (Poast) Brunsell. He married Susan (Roeder) Brunsell on Feb. 16, 1974.
Joe attended West High School and graduated in 1961. He proudly served in the military in the Enlisted U.S. Army Reserves from 1964 – 1970. He worked at Brunsell Bros Lumber for over 40 years. Joe enjoyed woodworking, outdoor actives such as camping, hunting and fishing, and enjoyed going out to eat with his family.
Joe is survived by his children, Jeffrey (Alexis) Brunsell, Joshua (April) Brunsell and Jessica Brunsell; sisters-in-law, Beth (Jon) Somers and Jane Roeder; eight grandchildren; and many relatives and friends.
A graveside service for relatives and close friends will be held at MIDDLETON JUNCTION CEMETERY, 8409 Isaac Dr, Madison, at 1 p.m. on Wednesday, Feb. 26, 2020, with Military Honors.
When I pass on – just think – and say and pray "he went home." JOE B
---
Morris Adrian Egre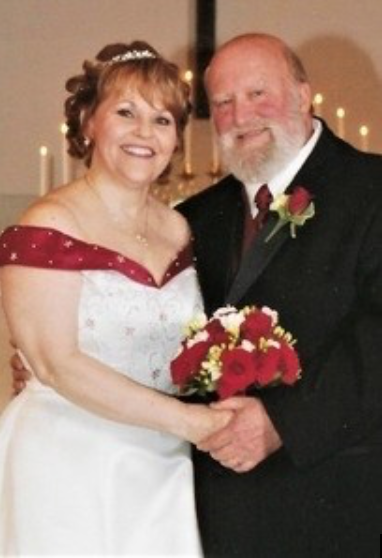 November 15, 2020

Morris Adrian Egre, also known as "MoMo" to the grandchildren, and "Mo" to friends, passed away on Sunday, November 15, 2020, at the age of 77. He was currently residing in Roanoke, Virginia, with his third wife, Cheryl, to whom he referred as the "love of his life." He was born and raised in Madison, Wisconsin and attended the University of Wisconsin at Madison, receiving an M.B.A. from the Graduate School of Business Administration and a B.S. from the School of Engineering.

He served in the United States Army as a 1st Lieutenant reporting to Fort Bragg, North Carolina, followed by active duty in Vietnam. He was a decorated Vietnam veteran, receiving a Bronze Star and other commendation medals.

After his military service, he was hired by the U.S. Department of Justice, Washington, D.C., as a personnel administrator from 1972 until 1977. When he heard of an opening with the Office of the U.S. Attorney in San Diego, California, he jumped at the chance. He was the executive officer from 1977 until 2005, when he retired and moved to Roanoke, Virginia to marry Cheryl.

In 1998, he was the recipient of the U.S. Vice President's Hammer Award, serving as part of a team of federal employees who made significant contributions in support of reinventing government principles.

He was preceded in death by his parents, Millard Adrian and Violet Maass Egre; grandparents, Hilda and Stephen Egre; aunt, Gladys Maass; uncles, Julian Egre and Burdett Egre; and mother-in-law, June B. Morris.

He is survived by his wife, Cheryl Morris Egre; daughter, Lindey Egre Malone and husband, Matthew; son, Christopher John Adrian Egre and wife, Carol Egre; step daughter, Amy Keister Cooper and husband, David Cooper; grandchildren, Mark Malone and Molly Malone; step grandchildren, Kailynne Keister, Brycen Keister, Lindsey Ballsmider Schmekes and husband, Alexander, Stevie Ballsmider, Sydney Cooper, Connor Cooper, and Aiden Cooper; sister-in-law, Betty Morris (Jim Calhoun); brother-in-law, John Morris and wife, Debbie; step nephews, Josh Morris and wife, Mandy, and their daughter, Avery, and Dustin Morris and wife, Amy, and their sons, Shane, Nathan and Trevor; other family members, Scott and Kareigh Keister; as well as dear friends, Phil and Cie Motelet, Jeff Beal, Al and Renee Miranda, Tom and Joanna Gaines, Bob Pyle, Tom Flynn, Mike Cashman, Pancho Mendoza, Oliver Humphrey, and Donnie and Lisa McGuire. He is also survived by the mother of his children, Patricia Egre, and second wife, Katherine Mann.

He loved being with his grandchildren; but if that wasn't possible, seeing them on Face Time was the next best thing. Attending Wisconsin Badgers and Green Bay Packers football games with dear friends was at the top of his favorite things list. When unable to attend in person, he was glued to the television with every football package available to rent. He enjoyed going to plays, movies, operas, and concerts. He also enjoyed traveling and some of the places he visited were Mexico, Fiji, Greece, the U.K., France, and Ireland. Of course, it goes without saying, he loved to try new food and eat at great restaurants. He loved inviting friends to his home for food, laughs, and stories, of which there was never a shortage.

The funeral service will be conducted with full military honors at Arlington National Cemetery, at a later date. Online condolences may be shared with the family by visiting www.oakeys.com.
---
Newell August Gustafson
October 10, 1942 – March 3, 2023
MADISON – Newell A. Gustafson, age 80, passed away after a courageous fight with cancer on Friday, March 3, 2023. He was born on Oct. 10, 1942, in Madison, the son of Alford and Zarita (Bennett) Gustafson.
Newell is survived by his twin brother, Norman Gustafson; and his cousin, Sharon Novotny. He was preceded in death by his parents.
Burial will take place at Graceland Cemetery in Mineral Point with his brother, Norman, conducting the eulogy.
Online condolences may be made at www.gundersonfh.com.
---
Amanda Lee Harding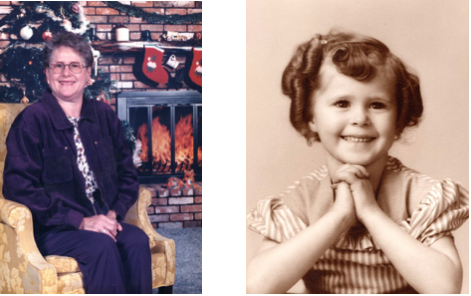 Kenosha – Amanda Lee Harding of Kenosha (formerly Madison) lost her battle with cancer on September 10, 2021. "Lee" was born in Madison, Wisconsin, on February 2, 1943, to Don and Helen Harding (Edmondson). She was raised on Madison's West Side, where she met George Briggs, whom she married in 1961. They had six beautiful children and traveled the country, living in several states, before returning to Wisconsin to raise their children and grandchildren.
Amanda was an avid quilter and loved to research genealogy, especially her Scottish-American origins. Her great joy was making food, quilts, and clothing for others, reading books with characters in kilts, and taking care of her home and garden. She retired from a career in food service from University Hospital in 2009, having cooked and served millions of nutritious meals for Madison residents. She loved dogs and rescued and cared for them as often as possible.
Amanda is survived by her daughter Clarice (Jeff) Zellmer, three grandchildren: Tana Marie Stauffacher, Darya Elizabeth Zellmer, Dmitry Viktor Zellmer, and great-grandson: Marvin James Stauffacher. Amanda was preceded in death by her parents, older sisters, husband, and five children: Elizabeth, George, Elaine, Matthew, and Bill.
A memorial service will be held at CRESS FUNERAL AND CREMATION SERVICE, 3610 Speedway Road, Madison, on Friday, October 1, 2021, at 2:00 pm. A visitation will be held at the funeral home on Friday, from 1:00 pm until the time of service. Luncheon to follow. Interment at Forest Hill Cemetery will be a private ceremony.
In lieu of flowers, memorials in Amanda's name to the Wisconsin Humane Society are appreciated.