If your bio is not here (and you'd like it to be), send it to our webmaster.
---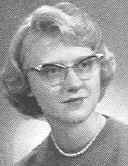 Beverly Terry Burmester
Cottage Grove, WI 53527
Email: dburmester@hotmail.com
Dear High School Friends,

Occupation: Retired ' work elections for Township of Cottage Grove

Spouse: Bill

Children: Dale (37) Kurt (35) Kevin (32)

Grandchildren: Denise (11) Leah (10) Susan (8) Erin (7) Kelly (5)

Now that Bill is retired we plan on doing more traveling and to spend more time at our cottage on Lake Wisconsin. Of course the 5 granddaughters keep us busy and we enjoy watching them whenever we can. I still do crafts and want to get into quilting this winter.
---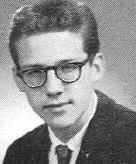 Michael Thornton
Redington Shores, FL 53708
Occupation: Freelance Editor/Retired Yacht Broker

Back to living on the water with two Labradors. After 25 years in LA, I moved to Florida for some peace and quiet.
---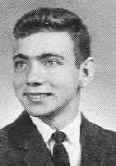 Steve Victor
Email: steve.victor@yale.edu

More photos



New Haven, Connecticut has been home for 23 years. For the last 10, I have been at the Association of Yale Alumni, planning educational programs. I enjoy working with faculty and alumni in developing programs. A recent venture has been to create and test online courses for alumni; the courses seem to be working out well.

Educational travel programs are a favorite part of my work. I develop and manage them, with delightful colleagues, and I have traveled to some amazing places on trips with alumni. New Zealand, China, and Greece and Turkey are among my recent trips.

Before starting to work for Yale, I planned interpretive exhibits for historical museums, mostly as a consultant. I enjoyed the projects, but being a consultant wasn't satisfying. And before that, I taught history of science.

My wife is Susanne Roberts; we met in grad school at Harvard and have been married since 1973. She is Librarian for European History at the Yale library. We have two kids, Ethan, starting his Senior year at Skidmore College, and Serena, a Junior at a local private high school.

I don't get back to Madison often, and I am looking forward to seeing you all.
---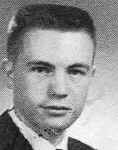 Warren Wade
Park Ridge, IL 60068
Email: wwade@northpark.edu
Occupation: Professor

Spouse: Mitzi

Children: Scott (deceased) Dana

Since '61, I received BS and MS degrees from the UW and a Ph.D. in Government from the Claremont Graduate School. I married Mitzi Schneider in 1968 and we have two children, Scott and Dana. I was on the faculty at UW-Stout for six years where Bruce McMurry was one of my students, four years at Ripon College, and since 1980 , I have been a Professor of Politics and Government at North Park university (located on the northwest side of Chicago). I am now serving as Chairman of the Social Science Division one-half time and teaching courses in Constitutional Law, Political Parties, the Presidency, and Political Philosophy the other one-half. We live in Park Ridge (only 8 blocks out of Chicago) where Mitzi teaches first grade. We live close to childhood home of Hilary Clinton, not a claim to fame on our part, just a fact. Unfortunately, our lives took an unexpected turn in June 1996 when our son, Scott, then an honors student and a soccer player at St. Olaf College, was tragically killed by lightening while refereeing a soccer game in Park Ridge while home for his summer vacation. Coping with this tragedy has been difficult and painful, but we have survived the struggle by working to keep his memory alive.
---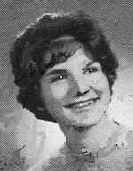 Alana (a.k.a. Lannie) Waisman Lasover
Email: alasover@coldwellBankermove.com

I am having a great deal of difficulty imagining that we have been out of high school for 40 years!! Impossible, because people who are that old are OLD!!

Anyway, here I am in the Maryland suburbs of Washington D.C. where I have been since 1963. I have two incredible, successful grown-up children and three perfect little grandchildren who I adore, all within 10 miles of my house.

Following in my father's footsteps (Badger Realty), I was a very active real estate agent in the DC metro area for 16 years, and have been a sales manager for the last 12. In 1994, 4 of us bought the company we worked for, and in 1998 we sold it. We were very fortunate, the timing was perfect, (the offer was too good to refuse), so now I work for the new owners and currently manage about 125 people in two offices. Our company specializes in upper bracket homes so we have the opportunity to meet some very interesting people. This year I am President of the Greater Capitol Area Association of Realtors so I have a very full life and feel very blessed that I love what I do and always have.

My brother and sister still live in Madison with their original spouses, (I do not have one), so I do come "home" fairly often and never tire of its beauty.

I'm looking forward to spending time with my old West High friends, and am hoping this is not our last reunion. Kudos to everyone working to make this happen.
---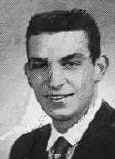 Don Waisman
Email: waisaus@aol.com
We have enjoyed living in Austin, TX for the past 17 years (the longest we have lived anywhere by 3 times). We settled here after 10 wonderful years in South America where I worked for an oil company.

Having our own gemstone business allows us to travel back there and to other exotic places on buying trips several times a year. We love our lifestyle! Barbara and I have been married for 36 years and I could not have been more fortunate with a lifelong partner. We have two great children; Debra 32, married 1 year, lives in Los Angeles and has her own casting company; Aron, 28, married 3 years, is an award-winning salesman for Dell Computer in Austin. We see him often–no grandkids yet.

We will be returning to Madison in two weeks after the reunion to attend the dedication of the addition to the Waisman Center, a facility (named after my father) for the purpose of research on mental retardation and human development. We are looking forward to reacquainting with classmates and enjoying the weekend!
---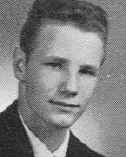 Dave Walsh
Email: dwalsh@foleylaw.com
Occupation: Attorney

Spouse: Nancy

Children: Michael (24) Molly and Katie (22) John (19)

It is hard to believe that 40 years ago I was getting ready to go to the UW. Four years later I graduated and entered the US Navy. I survived and left as a Lieutenant JG to attend Harvard Law School and returned to Madison in 1970 where I have been practicing law for the last 31 years. I am presently a senior partner at Foley & Lardner, a national law firm with 920 lawyers. Lawyer jokes aside, it is actually a pretty good place to work. I have enjoyed the practice, particularly seeing a lot of classmates who I have had the fortune to represent over the last 31 years. My wife, Nancy, and I have four children and in September, I suspect all four will still be in college. Although our four children graduated from Edgewood High School, I still look back fondly at my West High School experience.
---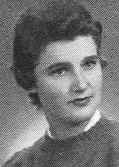 Cindy Way Raffill
Madison, WI 53711
Occupation: Retired

Spouse: Dennis

Children: Debbie Hanson (Madison) Dan Raffill (Colorado)
---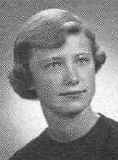 Christine Weiss-Roberts
Email: cwr1@cornell.edu

More photos

Read Christine's Obituary
Like so many others in the class, I attended the UW and thought that I would do something in medicine. During the fall of my senior year my father died after a year battle with lung cancer and, since he had been a single parent for the previous 12 years, it meant that we would sell our house in Shorewood. My younger sister, who would start the UW the following fall, went to live with my older brother, and in the fall of 1965 I took off for Boston, thinking it was the Mecca of medicine. My first job was a huge disappointment and luckily I had a good friend who was a graduate student at Harvard in Biochemistry. She convinced me to interview for a research job with a young physicist who was becoming a Molecular Biologist. It turned out to be a wonderful experience. For the first time in my life I was around people who loved what they were doing and worked very hard at it. It was contagious. I loved doing basic research, and the man I worked for was willing to teach me everything from what constitutes a good experiment and how to set it
up, to learning how to use tools to fix the machines that would invariably break down. That experience has served me well in life.

During my second year I met Jeff Roberts who was a biophysics graduate student. We were married in the fall of 1968. In February of 1970 we headed to England where Jeff had a postdoc position at the MRC Laboratory in Cambridge. We found out two months before our departure for England that Jeff was selected to be a Junior Fellow at Harvard, so instead of spending three years in England, we returned to Cambridge, Mass after 18 months. The time in England was spent adjusting to English life, including living in a 17th century thatched-roof cottage whose average temperature was around 47 degrees, and traveling across the channel to other parts of Europe. After we returned to the US I began to work with Jeff in the lab.

In the fall of 1974 we moved to Ithaca, NY to work at Cornell University. Our children Matthew(26) and Katherine(24) were born in Ithaca. Matthew works for an investment company in Jersey City. He majored in Government and English at Cornell . He eventually plans to use his finance experience in a government position. He also talks about returning to school. Katherine, who majored in neuroscience at Oberlin College, played lacrosse and soccer all four years and is the women's lacrosse and soccer coach at Lycoming College in Williansport, Pa. She too talks about returning to school, and became engaged two weeks ago to another Oberlin grad.

Jeff and I continue to work together. Using the bacteriophage lambda which infects E. coli, we study the process by which DNA is transcribed into RNA in the cell. Transcription is one of the ways genes are regulated. We know that the main protein that carries out transcription is conserved from bacteria to humans so we can make contributions to the higher systems by studying this process in a simple bacterial system. We will probably never completely understand this process, which is part of the allure for me. I also have enjoyed working with the graduate students and undergraduates in the lab and have watched them move into the real world.

Since our kids are sort of launched, we are enjoying traveling like so many others. We like active trips and have done a lot of hiking over the years, enjoying the Southwest in the past few years. The most exciting trip for us biologists was a trip to the Galapagos Islands last year. The birds and animals were as tame as Darwin described 140 years ago, and snorkeling with sea lions was a wild experience.

I look forward to seeing everyone.
Chris
---

Gene Wells
Madison, WI 53703
Occupation: Screenwriter/Fry Cook

Imagine your teenage daughter is a genius. Unlike others portrayed in films, she's also rebellious. She knows what she wants and she knows how to get it. Imagine you have the power to control the course of a lightning bolt ' in effect, the power to commit murder without being accountable. And a man who wants you dead has the same power. Imagine you are a Jewish woman who is raped. You put the resulting son up for adoption, and he grows up to become the national leader of a Nazi organization, not knowing he has Jewish blood. These are the themes of three of the screenplays I've written. In addition to the screenwriting, I'm now working for the Monona Taco Bell. During the past 40 years, I've been a lawyer in private practice with legal services offices, a newspaper reporter and copy editor, the editor and publisher of a bimonthly newspaper in Madison and the leader of an Israeli dance performing group. Most of those things brought in little if any money, but as I wait for my big break in the screenwriting business, I have a wealth of experiences to look back on.
---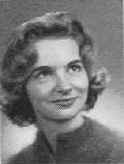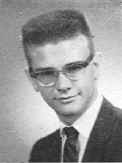 Judith Troia Wettengel & John Wettengel
Email: jwettengel1@wi.rr.com
John (Wettengel) and I will be celebrating our 36th wedding anniversary on July 10. We have two sons, David (32, lives in Boston, works for Houghton Mifflin Publishing, single) and Christopher (30, married to Michelle, two kids: Amelia, age 2; Joshua, age 7 months, got my dad's genes and is in restaurant business in Massachusetts).

John is officially retired from Miller Brewing Company, but works for them as an Independent Consultant. I have been first Director, Corporate Client Services (5 years) and second, Director, Affiliate Network Operations (past 2 years) for FEI Behavioral Health. Earned my MSW in 1986. Am retiring from FEI the end of June and starting my own totally unrelated business. I will be an Independent Consultant for Juliana Collezeone, a fashion design house headquartered in NYC. My business will be headquartered in Milwaukee and I will develop the whole state for starters. I have always loved fashion, and my greatest strengths are networking, relationship building, and customer service. I am told that is what is most important in this business. Tell anyone who is interested more about it at the reunion.

John and I are looking forward to some good quality time with our classmates from Madison West.

It was with great sadness that I read the list of deceased classmates…I could see the faces of each and every one of them…all wonderful people. I hope we will take some time to salute them all at the reunion.

To all of you who cannot be with us at the reunion, we wish you all the best and hope that we have other opportunities to reconnect. Old friends are among the greatest.
---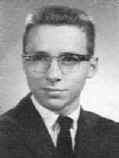 Denis (Denny, Zeke) White
Email: rhapsody@peak.org

More photos



I have been in Corvallis, Oregon for the past 13 years working as a geographer at a research laboratory of the US EPA. Before Oregon, I lived in the Boston area for 16 years. I have a son age 30 from my first marriage, and from my second marriage, still thriving, daughters 21 and 19. We went to my wife's high school reunion this May in New Jersey, and we're looking forward to seeing all of you in Madison in August.

Thanks to Bob Buran for setting up the web site.

I would sure like to see Bill Donkle, Jim Loder, Bill Mowry, Dave Spatola, and the others who won't make it…
---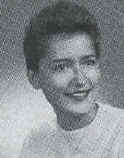 Jill Wiedman
Email: Bayweeds22@aol.com
I am living in Brown Deer which is a suburb of Milwaukee. I have been in education since graduating from UW-Madison in 1965. I taught physical education and coached for many years. I am the principal of Bayside Middle School.
---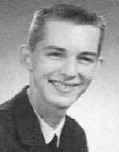 Jeff Williams
Email: mpiece1609@yahoo.com


We all seem to agree it's hard to imagine that 40 years has passed since graduation.

I have lived on the west coast for most of those years, first in Los Angeles and for the last 24 years, in Grant Pass, Oregon.

I have 2 children, Dan 38, by my first marriage and Kristopher 24, by my wife of 29 years, Maggie.

We own a picture framing and gift shop here in Grants Pass which Maggie runs single-handedly while I work in the advertising/graphics department of our local newspaper.

Grants Pass is a small town in southern Oregon, population around 20,000. Nestled in the Rogue River valley, just west of the Cascade Range of mountains, Grant Pass is the kind of place you don't really want to leave to go on vacation. However, we will be happily traveling to Madison for the reunion and I look forward to seeing some of my old buddies.

Kudos to you Bob, for the great website, and it's great to know you are so close. We visit Reno once or twice a year.
---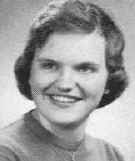 Judy Wilson Ellison
Heltonville, IN 47436
Email: rellison@tima.com
Occupation: Homemaker

Spouse: Bob (class of '60 ' Retired USAF/gentleman farmer)

Children: Kelly (36) Robert (34) Mary (31) Dawn (27) Dave (27) Daniel (16)

Grandchildren: Janay (14) Dayequana (11) Tiffany (10) Alexander (8) William (10) Nathan (2) Emmalee (6) Hunter (6) Lillian (1)

Became LPN ' worked as such until children; full-time mom and homemaker living in CA, Phillipines, AZ, Turkey & GA. Added foster parenting from '84-'99 for children with Developmental Disabilities and medical problems. Moved to Bob's family land in So. Indiana in '99. Enjoy being next door to 6 of our grandchildren now. Try to fit in a bit of traveling.
---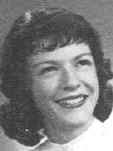 Sally Wilson Sweeney
Lenexa, KS 66219
Email: sallysween@aol.com
Occupation: Kitchen Designer

Spouse: Michael (Psychologist)

Children: Ryan (28) Nolan 27 Brenna (23) Corey (23)

Michael Sweeney and I have been having an interesting life together. Our four children are grown and on their own and seem to be able to function well and adjust quickly to the circumstances in which they find themselves. They are all close friends with each other and with us. That's been one of my greatest blessings. Mike and I both function pretty well too and so far have been able to adjust (sometimes slowly and painfully) to the circumstances that befall us. We each have a beloved career, which consumes most of our hours and energy. We're building a new home on a little lake in a wildlife preserve outside of the city, but not too far. We look forward to moving in this fall whether it's finished or not and it won't be. I'm sure it will be an ongoing ever-evolving project. I like that feature in a house. I haven't given up on looking good and accomplishing lots, but these days I'm mostly focused on staying balanced, gaining wisdom and enjoying every minute of every day.
---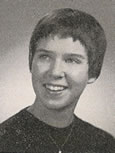 Libby Wimberly Taylor
Email: wtaylor654@earthlink.net



Spouse: Wayne

Children: David (28), Leigh (23)

After graduating from college I moved to Los Angeles where I taught elementary school for eight years. I met Wayne in Los Angeles and we've been married for 34 years. After 11 years in the Los Angeles area we moved to Washington, D.C. where Wayne was assigned to FBI headquarters. Over a 17 year period, we moved in and out of the same home in Virginia as assignments through Wayne's work took us to offices in New Orleans and Jackson, MS. We chose to return to Jackson when Wayne retired from the FBI and we have been living here for 10 years.

I have been working for nine years as the Business Manager at our church's preschool which enrolls 175 children. Having never had an accounting course, this has been quite an achievement! I love the work, the people and the four hour work day that allows me to pursue other interests.

Our children are grown, college graduates and employed! David is living in Arlington, Virginia and was married in April, 2005. Leigh is a registered nurse, working in the Pediatric ICU, in Augusta, Georgia.

Our lives have been blessed through our family, church, and friends.

I'm planning on being in Madison in August, 2006. In the past we always seemed to move in August and consequently I missed the other reunions. I'm looking forward to seeing everyone!
---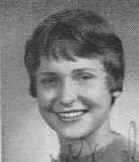 Mary Wright
Email: mwright44@msn.com

More photos
Classmates – I am looking forward to seeing you at the reunion. Here's my life so far:

After graduation, I went to UW, majoring in Portuguese, probably the first undergraduate major in the U.S. Then it was a couple of years in the masters' program, including a Fulbright for a year at the University of Lisbon, then a year of teaching at the University of Cincinnati. I found I wasn't wild about teaching, so reassessed my options and entered UW Law School in 1968, graduating in 1971.

I spent a year and a half working on education issues for the Wisconsin Legislature, then headed to Washington D.C. for a year of appellate work at the Federal Communications Commission, and six more years in various assignments that had to do with energy – the Arab Oil Embargo changed a lot of careers – from the emergency agency set up to deal with petroleum shortages and price controls to the Department of Energy, by way of the Carter White House.

The work was great in Washington, but that was all I did. I started dreaming about living in the mountains or by the ocean, chose the mountains, and headed for Denver, where I served as General Counsel of the Solar Energy Research Institute, now known as the National Renewable Energy Laboratory. In Colorado, people carried gym bags instead of briefcases and didn't work late every night. I did many fun things in Denver, but the best was learning about rivers and fly fishing.

Those interests took me to Montana on a fishing vacation. I had been many places I wanted to return to, but I had to live in Montana. A partner and I started an outfitting company, specializing in five-day trips on the Smith River with fly fishing instruction, good food and wine (to distinguish our company from the norm at the time, which had to do with beans-and-weenies-type fare). I enjoyed spending the warm half of the year outdoors and the cold half traveling around marketing trips for the next season. The off-season I also learned how to teach aerobic dance (which I still do at a small women's fitness club in Madison).

Outfitting and the law came together in 1985, when I was a lobbyist for some conservation groups, and together with some landowners and the Montana Fish and Game, worked to pass legislation protecting the public's access to rivers and streams under the Public Trust Doctrine. I took the Montana bar exam in 1986 and went back to practicing law in Helena with the Montana Consumer Counsel, the state's utility ratepayer advocate. What fun – getting paid to fight with monopolies. And it occurred to me one night that I was living the dream I had back in Washington – living in an historic house built into the side of the mountain, heated by a wood stove, a half mile from the National Forest Boundary, with a loyal (if sort of goofy) black lab named Alex.

But much as I loved Montana, I missed Wisconsin, and in 1998 accepted an offer from a Madison firm in the area of telecommunications and energy/public utility law. It has been a challenge, but I am enjoying being back in Madison, especially being close to my family in Eau Claire and to Marcy Harrington Evans and her family.

That's it in a nutshell. Let's trade some stories at the reunion.
---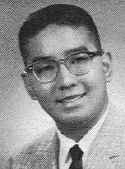 Y. Stephen Yamamoto
Wilmington, DE 19808
Email: y_s_y@yahoo.com

Read Steve's Obituary

Occupation: Internet developer and consultant

Spouse: Divorced

Children: Son (21)

Sorry I won't be able to attend. BS degree in chemistry from UW and PhD in organic chemistry from Penn State. Research chemist for Eastman Kodak; assoc. prof. of chemistry and head of the science co-op program for Rochester Institute of Technology; senior editor for Ullmann's Encyclopedia of Industrial Chemistry.

Married/divorced. Son who is a network technician and is working for his computer science degree at RIT. In my spare time, building my own dot com and managing my real estate investments in Palm Beach County, FL.
---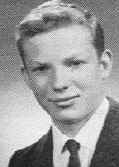 Gilbert Youmans
Columbia, MO 65203
Email: YoumansG@missouri.edu
Occupation: English Professor, Univ. of Missouri

Spouse: Svetlana Grobman

Children: Ann (34) Bill (31)

Grandchildren: Five – ages 1 month to six years old

After graduating from West High, I majored in English at UW, then spent six months in Europe, and two years in the Army (at Ft. Benning, GA rather than Viet Nam). I married while in the army and we had our first child. After the army, I returned to the UW for a PhD in English, and we had our second child. I taught for five years at Iowa State University. Since then I've taught at the University of Missouri, with a year in England. My wife and I divorced ten years ago, and I remarried four years ago. Apart from being under worked and overpaid, I'm doing fine.