If your bio is not here (and you'd like it to be), send it to our webmaster.
---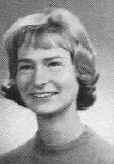 Pam Sandrock Dannenberg
Email: pamdannenberg@msn.com
Dear High School Friends,

What does one write after 40 years, although some of you probably read the last epistles from 5-10 years ago? One thing is foremost in my mind. . . we really did have a wonderful start at Madison West. It prepared many of us for the careers we have and have had to date. Those were also the carefree years, when our parents sacrificed and we enjoyed life and yet were shaped to be the caring, environmentally-conscious, creative, problem-solving citizens of today. I hope this is true and that we continue to conserve the wonderful resources that have been entrusted to us.

Many things have shaped me. First there was my divorce after 10 years of marriage in 1977. Then there was the death of my father of a sudden heart attack in 1979. There were 10 years of raising two young children by myself. There was a second chance at marriage in 1986 as I married Larry Dannenberg, the love of my life, helpmate, supporter of everything I attempt and just plain wonderful man from Smith Center, KS. I have been a wife, mother, registered nurse in many different hospital settings, industrial nurse, Loss Control Manager, Risk Manager, consultant, and San Francisco District Occupational Health Nurse Administrator. I have worked in hospitals, industry, and now am in the US Postal Service managing a Medical Unit that cares for employees and helps them return to work as quickly as it is safe to do so.

My husband, Larry, is the district administrator for Penske Truck Leasing located in South San Francisco. We both have short commutes for which we are grateful. We live in a wonderful old Victorian that we have fixed up some, but which still needs more work. We stay busy with our volunteer activities at church and in the community and serve on various boards and help with a San Francisco Night Ministry as well as a Bay Area Mobile Wellness Project. We know how to go to City Hall and speak up for funding for the causes we try to help. I even got to sit next to Mayor Willie Brown two years ago as I asked for, and have now received, funding and support for a community resource and computer learning center. We try to do our part as we gather support for many projects in San Francisco.

We have had our share of sorrow as several relatives and friends have died from cancer. Particularly difficult was the death of my brother-in-law, Ned Dean, last summer after a two year battle with cancer. We had some good times right up to the last week. Cancer has been especially harsh for us. Many of you remember Ned as he was also a graduate in our Class of '61.

My daughter, Dawn, is 26 and is studying for her Master's in Marine Biology. She loves studying the life cycles of mussels and star fish and enjoys diving as part of her research project. My son, Jeff, is 30 and has a commercial truck driving license. He is now driving trucks and loves it.

We love to travel and have taken many wonderful trips across the US, to Hawaii and one to Germany and Switzerland in 1990. We love to play games, cook gourmet meals, and just get together with our friends. We try to relax on weekends, and our life is very full. We are grateful to God for our many blessings and pray for peace in this troubled world.

Hope to see you at the reunion.
Pam Sandrock Dannenberg
---

Dick Schantz
Email: dickschantz@hotmail.com
I am living in Cedarburg, WI with my wife and family. My wife, Ann, and I met when I was doing a construction job and working for the Navy. That was 32 years ago and half a world away in the Seychelles Islands in the Indian Ocean. Tonight I am sitting at home with the cat in my lap as I type this.

I have worked in construction and manufacturing of mechanical and electronic equipment . In the past we traveled a lot . but always returned to Wisconsin. My wife is Australian and has not forgiven me to this day for bringing her to Wisconsin winters.

West High typing was not high on my list , but it has come in handy for situations like this.

Our son, John, is an engineer and a first class mechanic. He works in the Waukesha area. Our daughter's name is MaiWyn, a Burmese word meaning " the bright spot in her mothers life", a name we culled from a long list of unpronounceable ? names we got from Ann' mother. MaiWyn is an artist and painter and has had showings in Denver and Milwaukee.

We still maintain our family cottage on Lake Mendota so we have been able to witness the growth of the Midwest Socialist Capitol. This is all messed up, but at least you have a message. We may show up Jingles bar and pay what we have to for the gathering. Thanks to all of you who finally got a word out of me and put this reunion together.

Best Regards to all,
Dick and Ann Schantz 7/30/01
---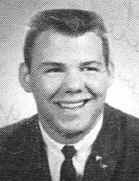 Joe Schiro
Madison, WI
Occupation: Retired, Department of Corrections (Sergeant ' Oakhill Correctional Institute)

Children: Frank (31- Corrections officer- Mendota Mental Health) wife ' Sayhra Wolfe
Robert (29- Ex Marine & Dane County Sheriff's Dept.) wife ' Kimberly McKeon

Grandchildren: Sophia (9) Dante (7) Carlito (4) Twins Francesco & Salvatore (2) Nina Bella (4 ' mos)

Married Kerry Oelke (Cassville) April 27, 1968. Divorced 1990 ' Wonderful wife and mother, we had two great sons, haven't dated or loved since. Mother, Marjorie, living in Madison, Father, Frank died June 13 (Friday, Father's Day week-end) and we all miss him terribly ' WWII ex POW, Battle of the Bulge, Tech Sgt, 106 Infantry 424th Regt.

Me: Health ' still alive. Hobbies: trapshoot ' pistol, hiking in the woods, fishing, but greatest joy of all are the grandchildren and all the good dogs and cats we had and joys of youth. God bless and good health to you and yours.

Joey
---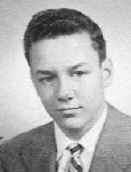 Dan Schuette
DeForest, WI 53532
Email: dansandy@chorus.net



Occupation: Sales Manager, WISCO/Crystal Farms

Spouse: Sandy

Children: Derek (30) Genita (29)

Grandchildren: Thomas (4)

Past ' graduated from UW-Madison, flew helicopters in Vietnam, held sales/marketing positions in Chicago, Milwaukee and Madison. Currently ' happily remarried, enjoy being a grandparent and still work full-time. Activities include
downhill skiing, golf and playing softball. Life is good!
---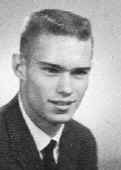 Jim Schultz
Cross Plains, WI 53528
Email: lynnschultz@charter.net
Occupation: International Purchasing

Spouse: Lynn

Children: Scott (29) wife Jenny; Matt (27)

Grandchildren: Roger (1 yr)



---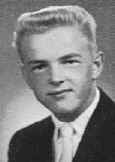 Jack Schwier
Email: jackschwier@ivans.com
Have been working in Data Processing jobs since 1963. Spent 17 years with the State of Wisconsin, 17 years with GTE in the state of Florida, and am currently writing Billing programs for a company called IVANS (Insurance Value Added Network Services). Ivans remarkets IBM-AT&T communication lines and associated software to 500 member Insurance companies.

I have 2 son's and 4 grand children living in Apollo Beach Fl just south of Tampa.

I am a Corvette freak. Both my wife Shirl and I drive 93 convertibles. Hers is faster than mine.

We live in Brandon Fl, just east of Tampa and have season tickets to all the races in Daytona. If I could fine a good paying job in Daytona I would move there in a heart beat.

We get back to Wisconsin about once a year but we won't be able to make the class reunion.

My best friend Denny Nelson will drink my share of that good Wisconsin beer. We're still GB Packer fans even though we have the TB Buc's, and we go to the GB Tailgate parties when the Packers play here. Love that Polka music. This is the last year for the Tailgate party as the Buc's are getting better and they're moving them to a different league to give the Packer a chance…

If you're in the area give us a call, always have beer in the frig..

Home 813-657-2575
Cell 293-VETT
---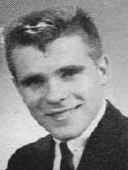 Lance Sethne
Racine, WI 53402
Email: charmaxx@sbcglobal.net
Occupation: Foreman ' Marini Tool & Die

Spouse: Patricia Schnebelen Sethne (Machinist ' Twin Disc, Inc.)

Children: Lana Caspersen (37) Darin Sethne (36)

Grandchildren: Amanda (14) Kendra (13) John and Michelle ' twins (10)

Pat and I were married a year after graduation and moved to Racine where we still live today. Both of us jumped into the machine tool industry, I as a foreman for Marini Tool & Die and Pat as a class 4 machinist for Twin Disc, Inc.

We also are involved with computers, both repair and flash web site creation, personal and corporate. (Pat does the camera work, I do the flash).

Our son, daughter, four grandchildren, 2 dogs (Charly & Maxx), 1 parrot (Boko), and a cabin in the north woods take up the rest of our time. Gosh no wonder time goes so fast. I'll just bet you folks haven't changed a bit.
---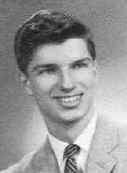 Chuck (Charles) Siemers
Email: siemers@milwpc.com
In pursuance of my love of music, I received a BM Degree from the UW in 1965. Over the next five years, I was the music director for first the Highland, and then the Rio public schools. In 1970, I and my new wife, Peggy, moved to Colorado, lured by the mountains and our enthusiasm for skiing. I became the Band Director for the East Grand Middle Park School District.

In 1972, my failing eye-sight necessitated a change in my profession. I enrolled in the University of Northern Colorado where, in 1974, I received a Masters Degree for the Education of the Visually Impaired. I signed on with the Milwaukee Public Schools where I organized and ran the city's first and only high school level resource room for the Visually Impaired. After 22 years of interesting and rewarding work with MPS, I opted for early retirement.

Until recently, I was a member of the Wisconsin Horn Quartet and the Cudworth American Legion Band. I also jobbed, professionally, with various community bands and orchestras.

Peggy, is the District Library/Media Director and the High School Library/Media Specialist for the School District of Grafton. We live in the adjoining city of Cedarburg and have a second home on Lynx Lake, near Boulder Junction, in the north woods of Wisconsin. We have two children, Heather and Shane. We will be celebrating our thirty-first anniversary this June.

Heather received her BA in French from the UW in 1995. She married Gilles, a French nuclear reactor physicist and lives in Aix-en-Provence, France. Heather works for Sun Micro-Systems as the Assistant to the Director of Educational Sales for Southern Europe, Africa and the Middle East. Heather and Gilles are looking forward to moving into their new house upon its completion in June.

Shane is a senior at the UW working on a double major in bacteriology and genetics. He wants to stay in academia in the area of research. He is very involved with WISPIRG and playing jazz trumpet.

Hildi is the newest member of our family. She is a sweet little Golden Retriever and my "Seeing Eye Dog".

Travel commitments permitting, we'll see you in August.
---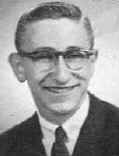 Richard Sinaiko
Email: rnppacpal@msn.com
It is hard to believe that 40 years have come and gone since our days at West High and the Shops. It is going to be great to see so many classmates and test our respective memories.'

I am still in Los Angeles and have continued to work in the healthcare field. In 1990 I left my position as Assistant Dean of the USC School of Medicine and started what are now 3 related healthcare management consulting companies. We are headquartered in Los Angeles and have a second office in Washington D.C. Our clients include hospitals, health systems, academic medical centers, large medical groups, HMOs and major pharmaceutical companies. The work continues to be interesting and challenging attempting to deal with the complex issues surrounding our healthcare system. In addition to our consulting work, I have been on the faculty at the UCLA School of Public Health as an Adjunct Associate Professor and teach in the Executive Program in Health Management. Through this association, I had the opportunity last year to travel to China twice to teach Chinese hospital directors for the Ministry of Health. It was a fascinating experience.

I am still married to Patti and we will celebrate our 35th anniversary the day before I come to Madison for the reunion. Patti still sells residential real estate in our area of Pacific Palisades and now spends lots of time training and competing in Agility Trials with our 2 year old miniature Australian Shepard, Zoe. Zoe was a gift to Patti 2 years ago for her birthday; unannounced or requested. Our 2 sons are both living within a few minutes of us and both now work with me in the business.

Jeff, 33 has been with the firm for 10 years and has developed into a terrific consultant. Still not married, he lives in Brentwood and enjoys a great L.A. bachelor's life. Greg, 29 joined the firm this past June after getting his Masters Degree from UCLA. Greg graduated from UW in 1994, worked in Chicago and L.A. as a nursing home administrator and spent one year in New York with a dot com start-up. Greg is very attached to Marci and her almost 3 year old Shayna. Patti and I have been thrust into the role of grandparent.' Overall, life has been very good and we look forward to continued work, play, travel and more grandchildren.'
---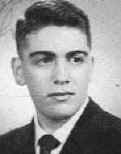 Richard Sinykin
Email: daniel@execpc.com
Except for Army service [weren't we all supposed to serve?] I've remained in Madison. After reading about all the exotic places many of you have moved to, I was going to apologize for staying here. Then, I remember all of the awards Madison gets and the number of times it is picked by national magazines as one of the very best places in the country to live–and I feel much better. Also, the new Overture Arts Project on State Street in which classmate Jeff Bartell is participating will soon vault us into one of the premier arts and entertainment cities in the country.

I attended the UW-Madison both for undergraduate and law school finishing in 1968. Although I went through the Army ROTC program and got deferred for law school, I did go into the Signal Corps in 1968 and served my last year in Korea as a captain.

After that I practiced law at the law firm then called LaFollette, Sinykin, Anderson & Abrahamson [the last name now being the Chief Justice of the Wisconsin Supreme Court]. About 5 years ago I went out on my own specializing in real estate and residential subdivision development also obtaining a real estate brokerage license [I've been active as a director and member of various committees of the South Central WI Board of Realtors]. Over the last 25 years I've been active in the platting of over 1500 residential and multi-family lots on all sides of the City with emphasis lately on the southwest side of Madison south of Raymond Road and along PD-Mckee Road–you won't believe how this town has grown. I've also been involved in the development, management and ownership of various multi-family and commercial properties. So, I've been engaged in the
three most hated professions: lawyer, landlord and land developer and frankly I'm now ready to stop. I've set July, 2002 as my retirement date.

From a family side, I got married on August 18, 1972 to a younger Sacramento, CA lady, Sheri, who was then a recent journalism graduate of Stanford University. She couldn't find newspaper work in California and finally came to Madison where
we met. After our first child, Aaron, was born she soon became a stay-at-home mom but kept up her writing and has now had 17 children's books published by various New York and other publishers including series books for the Magic Attic Club. She's currently writing several new books and is working on an MFA degree in children's literature through Vermont College.

We have three boys–the oldest, Aaron, 24, graduated from the business school at Arizona State University, lives in the Phoenix area and works for INTEL as a financial analyst. He's getting married in November. My middle son, Rudi, attends
Tulane University in New Orleans. He's just finished his junior year abroad in adrid, Spain where he's become very fluent. We visited him there last January. He's in the honors program at Tulane majoring in Spanish and Latin American studies with a business minor.

My youngest son, Josh, just finished his freshman year at the University of Minnesota majoring in computer engineering where he made the Dean's list both semesters and was a "Gopher" cheerleader.

Unfortunately, because we live on the far west side of Madison, none of the boys attended West but that "new" school that didn't exist when were at West–Memorial. I did periodically go back to West to watch my boys compete in gymnastics and volleyball and found that I only recognized a little bit of it due to many additions and changes.

My father, Gordon, passed away 10 years ago but my mother, Dorothy, at 89, now lives in Madison's Oakwood Nursing Home and is suffering from the later stages of Alzheimer's–I can still get her to laugh but its rare to get a whole sentence back, so our family history with her is gone and that is very hard to watch.

It is amazing to read all of the wonderful things our classmates have accomplished and I look forward to hearing more at the reunion.
---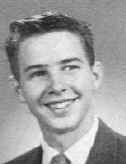 Roger Skowlund
Pleasanton, CA 94566
Email: certpleas@aol.com
Occupation: Systems Analyst

Spouse: Fern

Been in California since 1970 in the San Francisco Bay area. Married 28 years, no kids, 3 cats. Have done some traveling here and abroad and am currently learning to scuba. Enjoy wine tasting particularly French, Italian and California wines
My wife is a retired children's book store owner.

---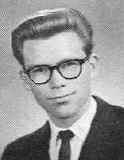 Pat Slattery
Email: patandsueslattery@tds.net

More photos



Since the last reunion, Sue, my second wife, and I are still living in our old Amish farmhouse outside of New Glarus, WI. Now that Sue's daughters have graduated from West and left the nest we've filled it with two St Bernards, two Siberian Huskys and an orange cat. I have been operating Pat Slattery's Automotive Service (www.forza-mm.com/slatz) for 28 years. Currently it is located in rural Verona. For the last 25 years I've also been coaching alpine ski racing for the Madison Alpine Race Team. I recently completed my USSCA Level III certification in Bend OR.

Sue has worked as an RN in St Marys labor and delivery for 25 years. In addition she received a post-masters degree in midwifery from Marquette University and works as a CNM a Provident Hospital in Chicago.

I have two children from my first marriage. Mike has an MFA from Cranbrook in MI and is designing furniture and teaches sculpture at the Chicago Art Institute occasionally. His wife, Lisa Norton, is a department head and professor there also.

Coleen is the office manager for PBE Auto Body Wholesaler and lives in rural Bellville with her two boys Jared and Bryce.

Recent highlites include:
Our trip to Ireland in 1999, where, in great great grandpa Pat's hometown of Tipperrary there are 65 Slatterys in the phone book and 14 Patrick Slatterys. We also visited Slattery's Pub in Dublin (Paddy Slattery proprietor).

A trip to the Olympics in Sydney, where Sue's daughter, Sarah Garner, (West grad.) won a Bronze medal in Lightweight Double Sculls. What a thrill.
In skiing, MART athlete and West student Shelly Glover, won Giant Slolam, Super G and Overall Campion at the Rocky/Central J III Olympics in Winter Park CO. She joined another J IV MART athlete, Justin Gabreilese, on the 36 member
US Team at The Whistler Cup International Childrens Championship (ages 11 – 14) held in British Columbia. I feel fortunate to be involved with these and all the other fine youngsters in the Madison program.

Sue and I are looking forward to retiring sometime in the next seven or eight years. We plan to build a log home on the twenty acres we own in the Siskiyou Mountains of Oregon near Ashland OR.

Check out:www.or.blm.gov:80/Medford/monument/Medmon_home.htm it gives a
good look at the area.

I'm looking forward to seeing eveyone at the reunion. It saddens me to see so many are gone. Some of them I've known since Kindergarten and first grade.

See Ya Slatz
---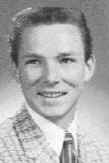 Pete Smith
Email: petesmith@rmci.net
I left the UW in 1963, spent 7 years in the Navy (Submarine Service), and went to work in Sales when I got out. Dee and I were married in 1972, Jed was born in 1974 and Sean in 1979. Jed is married and a carpenter in Everett, Wa. He has two
children and continues to make his parents proud. Sean is a Junior at Northwood University, he is on the Dean's list and active in school activities and his fraternity – We're proud.

I moved to Sales Management (Industrial instrumentation) in 1975, took some management classes at the other UW (Washington), joined Key Technology, Inc. (Food processing machinery) in 1989 and continue here in Walla Walla, WA. I've visited all the states except Vermont and most of the Canadian Provinces. I've traveled to Europe, Asia and the Antipodes (primarily on business). Some call me a workaholic, but I so enjoy my career. I spend a lot of time with Family as well. I coached baseball, soccer, basketball, participated in Boy Scouts while the boys were growing up. I'm the United Way campaign manager at Key and participate in the local American Legion. I regret not getting in as much fishing as I'd like. I have a dog (DJ) an old pickup truck and a straw hat for fishing. I'm set.
---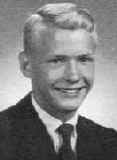 Paul Sorum
Spouse: Christina (died in 2005)
1189 Lowell Road, Schenectady, NY 12308
DOB 1/7/43 Phone: 518-374-7144
Email: psorum@nycap.rr.com or sorump@mail.amc.edu
Child: Eve (age 34)
Grandchildren: Zo' (age 5), Augie (age 2 months)



Not surprisingly, my life has centered on academics. Initially I was an assistant professor in modern European history at the University of North Carolina at Chapel Hill (and wrote a book on French intellectuals and decolonization). Then I switched to medicine, and we moved to Schenectady, NY, where my wife Christie became chair of the classics department and is now Dean of the Faculty at Union College. I am now professor of internal medicine and pediatrics at Albany Medical Center and have a fascinating job. I take care of children and adults in a community practice, teach medical students and residents, and do research (largely on decision making and perception of risks) that obliges me to spend some 6 weeks a year in France. I still try to play tennis once a week. Our daughter Eve is working on a PhD in English at the University of Michigan.
---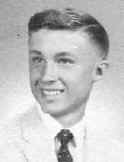 Mike Spangler
Email: spangler@machlink.com
I'm presently a Presbyterian minister in Muscatine, Iowa. I've been here six years. About the same time, in 1995, Liz Gerend and I got married, the second marriage for both of us. She is a high school home economics teacher. Between us we have five children, and in May we welcomed our first grandchild.

Sorry I won't be at the reunion. I'll be glad to read your emails!
---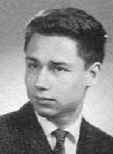 Landy Sparr
Email: allsparr@comcast.net



I have been lucky enough to have a career that has been both fascinating and challenging. Originally, I was in the graduate program in American history at the University of Wisconsin (paying homage to Mr. Hafeman and Ms. Kohler).

Because I had always been interested in psychology, however, I decided to go to medical school. I became a physician and then completed a residency in psychiatry at the University of Pittsburgh School of Medicine. I then joined the faculty at Oregon Health Sciences University School of Medicine where I am currently an Associate Professor of Psychiatry. Recently, I have been Clinical Director of the Mental Health Division of the Veterans Administration Hospital. I left that position to begin full-time clinical pursuits and am now working with refugees from various countries and also working with inmates at the county jail. I am a board-certified forensic psychiatrist and in 1998 went to the International War Crimes Tribunal in The Hague to consult on a case for the prosecution where a psychiatric defense had been raised. Since then I have been variably involved with the Tribunal and have made numerous trips to Europe. I am currently planning a seven-month fellowship that will include moving my family to The Netherlands.

My work has allowed me to do two things. Because I am a physician I have developed a good understanding of the corollaries of physical health, and because I am a psychiatrist I have been able to learn about various aspects of mental health. Since mental and physical health are arguably the two most important aspects of life, I have been very lucky. And as an added bonus, I get paid for what I do. This has never ceased to amaze me because I often feel that I would do what I do for no money.

I have been with a supportive and caring wife for 25 years and have three accomplished and considerate children (20, 14, 12 years old). West High School was a beginning but life has been steadily and increasingly rewarding.
---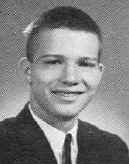 Rick Stege
Email: rstege@alltel.net
Cleveland, Ohio area since law school — all is well — will submit a bio later. nice job on the site.

---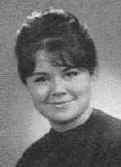 Mona Stein-Hafner
Email: bomoazgo@aol.com

More photos
Greetings from sunny Arizona. Bob and I have been in the Phoenix area for 12 years. We love the blue skies and sunshine that greets us each day. I still do interior design work and Bob was in law enforcement but is now fully retired. Sure wish we could make the reunion, but my daughter, Kristen, age 35, is moving to Arizona that weekend.

We will be thinking about all of you. -Mona
---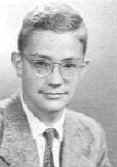 Chris Sterling
Email: chsems@verizon.net



We've lived just outside of Washington DC since 1980 when for two years I served as a special assistant to one of the members of the Federal Communications Commission. I joined the faculty at George Washington University in 1982 and have filled a variety of posts since, including Associate Dean for Graduate Affairs in the Arts and Sciences (1994-2001). I now direct our graduate telecommunication program and serve as the senior faculty member in GW's School of Media and Public Affairs. Over the years I've authored or edited more than a dozen books, including a forthcoming two-volume encyclopedia of radio, two major electronic media texts (which have gone through several editions), a four-volume reference set of documents from the break-up of AT&T, and even two bibliographies about commercial aviation (a hobby area). I edit one quarterly journal and serve as reviews editor for two others including an aviation monthly. Over our nearly two decades at GWU, we've done a lot of traveling.
---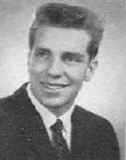 Chuck Steward
Email: csteward@elltel.net
My wife Peggy (Moore) class of 63 and I still live out west and run our ranch in Ellensburg Washington raising Hereford cattle and timothy hay. Peggy writes for Capitol Press (Northwests biggest Ag newspaper) and I write a little freelance but am mostly retired from business and consulting.

We have a son Derek and with his wife Kerry a new granddaughter McKenzie who is one year old.

---
Dan Stiehl
Email: dast821@comcast.net
Following graduation in '61, I attended UW-Whitewater graduating in 1966 with a business degree just in time for the big military buildup. So, I ended up an Army Artillery officer for the next 3 years with tours in Ft Sill, OK, Ft. Hood, TX and Vietnam.

Glad to be back in the U.S., I went to work in Milwaukee for a manufacturing company that eventually became part of Johnson Controls and stayed with them for 20 years in various management positions. That included moves to Cincinnati/No. Kentucky, Texas and Delaware. While in Cincinnati I received a MBA degree from Xavier University with a focus in industrial management.

I have been married to Carolyn for 29 years and we have two boys, Jim and Dan, and one grand-daughter. Jim is a design engineer for an engineering company working in the chemical industry. Dan is a chemical engineer working in the paper industry. They are both located on the east coast which is a little too far away to suit us but we see them several times each year.

Carolyn is a registered nurse and has worked in hospitals and medical offices since our boys started in school.

We then spent three years in Maine where I was a manager with a small plastics company and finally moved here to central Indiana where we have been for 7 years. I am plant manager of a plastics molding plant which is part of a large plastics company based in Detroit. Carolyn is working at the local hospital here and still enjoys the medical care profession.

We have always enjoyed coming back to Wisconsin and now are able to do that several times a year. We hope to make it back in August.

Great job on the website! It sure has been interesting to catch up on news of the last 40 years!
---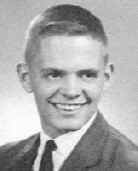 Al Strauss
2004 Dover Center Rd
Westlake OH 44145
Occupation: Sales Training

Spouse: Sally

Children: Julie (34) Alan (32) Keith (30) Stacy (27)

Grandchildren: Alana (3) Morgan (1 ') Audra (6 mos)
---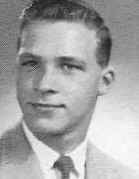 LeRoy Sumwalt
Grace Community Church
424 N. Lovers Lane
Visalia, CA 93292
Email: lbsumwalt@attbi.com
Occupation: Pastor

Spouse: Betty

Children: Todd (27)

Grandchildren: Porter Todd Sumwalt (14 mos)

I am currently an associate pastor in a church in Visalia California, where i have been for the past 15 years. I love to talk with people and share God's love as I deal with the excitement and the problems that people deal with these days. I am in the south San Juaquin Vally, and did not know that Don Bushnell was in the north valley of Manteca. Sorry to hear about his death. My wife and I have been married for 35 years, and we have a son who is 27 and married and has the cutest grandson of 14 months that you will ever see. My wife Betty is a Nurse, and is currently the employee Health coordinator for a large hospital in Visalia. Betty and I met while we were attending the University of Wisconsin back in 1963 I will try and e-mail a photo of the two of us soon.
---

Barry Sweet
Email: sweet@nwlink.com
Present: The Portrait Gallery, 317 NW Gillman Blvd, #16, Issaquah, WA. 98072, part of FotoWorld, Inc., Manager of Photographic Services and photographer

June 2000-August 2001-RealTimeMemories.com, Redmond, Wash. Manager of Photographic Services

1968-2000- The Associated Press/ Seattle since 1968 as photographer and editor

1965-68- Topeka Capitol Journal/photographer

1961-68- Wisconsin State Journal/ photographer-writer

2.Awards:
Nominated for the Pulitzer Prize by the Associated Press
Winner in the National Press Photographers Association
Grand Prize Winner in the Missouri-Kansas Associated Press 1966
Winner in the World Press Photo competition
I was honored with a one-man photo show at Expo 74 World's Fair

3.Education:
BFA Graduate of the Layton School of Art, Milwaukee, WI.
University of Wisconsin, Madison, WI.
Whitewater State College, Whitewater, WI.

4. Major Sporting Events Covered:

a. NFL SuperBowl
b. The Olympic Games
c. U.S. Olympic Track and Field Trials
d. Major League All-Star Games and playoff games
e. NCAA Final Four Tournaments
f. PGA Golf
g. NFL football including the Pro Bowl and playoff games
h. The Goodwill Games
i. Professional Boxing Championship matches

5. Major News Events Covered:

a. Presidential Campaigns, including Kennedy, Nixon, Ford, Carter, and Clinton
b. Wounded Knee battle
c. Los Angeles Riots
d. Discovery and building of the Alaska pipeline
e. Apollo and Skylab recovery missions
f. The Boeing Company
g. Microsoft and Bill Gates
h. Hollywood Scene
i. The World Trade Organization
---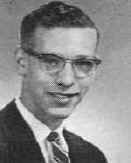 Oren Swenson
I graduated from Wartburg College in Iowa in January 1966 and joined the Air Force as a computer programmer/analyst.

Transferred to Civil Service in 1971 in the same capacity at Tinker AFB OK. Became a program manager in 1996 when the government decided to contract out a lot of its computer requirements. I presently coordinate the efforts of communications engineers, contracting officials, and all U.S. Air Force bases and recruiting offices in obtaining telephone service in the era of communications competition. Ended a career in the Air Force Reserves as a communication-computer officer in 1993 when I retired as a LTC at USSTRATCOM at Offutt AFB NE.

I married the former Sue Shankle in 1973 and we had two girls. I presently have one grandson. We have lived all around the Oklahoma City area, raising our children on a small acreage just east of the city and close to the air base.
---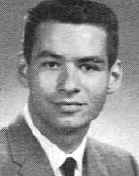 Jim Sylvester
Email: jsylvester@broadstreetmortgage.com
Occupation: Mortgage Banker

Spouse: Wendy

Children: Chelsea (10)

Enjoying our 18th year in Southern California with our 10 year old daughter (yes, I said daughter, not granddaughter). They say children keep you young. Well, I don't know' Perhaps the greatest advantage of living in So Calif., is that it's just a short drive to watch the Badgers with at the Rose Bowl. What a thrill!