If your bio is not here (and you'd like it to be), send it to our webmaster.
---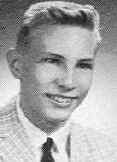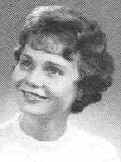 Ron and Susan (Wehrle) Quisling
Email: quislr@directtvinternet.com
Susan and I still live in Gainesville, Florida. Susan does whatever she wishes, while I am still tied down as the director of Diagnostic and Invasive Neuroradiologic Imaging at the Univ. of Florida Med Center. We have had a wonderful run of it here in Florida. We have two offspring. Our daughter, Laura, is married, lives in Gainesville FL, and is a first grade school teacher at the local Catholic Grade school. Our son, Scott, is also married and is an Orthopedic Surgeon in suburban Atlanta, GA. We have two grandchildren and look forward to more, God willing. I'm still playing hoops with the boys-in-the-hood, but my game is now being played well below the rim. Half the people I play with are under 30, so they can't even fathom a 40yr high school reunion. We hope to make it back; it hinges on getting free of the Call-schedule. If not, we wish all of you the best and we will try to stay alive for the next round 45th? 50th? Who can believe it?
---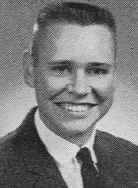 Richard Radock
Middleton, WI 53562
Email: rads@chorus.net
Occupation: Retired

Spouse: Suzanne

Children: Lance (28) Staci (22)
---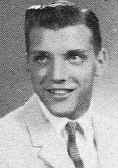 Gerald Raether
Cottage Grove, WI 53527
Email: raethers@chorus.net
Occupation: General Contractor

Spouse: Patti (Supervisor, Ella's Deli)

Children: Cheryl Nellen (38) Gregg Raether (36) Jeff Raether (35)

Grandchildren: Tonya Raether (13) Zackery Raether (12) Kayla Raether (6) Trevor Nellen (11) Marissa Nellen (6)
---
Fritz Ragatz
Email: fragatz@orientalspecialties.net
I have been a retailer of oriental giftware and home accessories for 31 years. I finally married in 1986 and my wife gave up a career as a police officer to become my full time partner in the store. We travel the far East on a regular basis and enjoy everything but the flight. No kids (except me!), I golf as much as I can so I can stay out of the way at work. What more can I say? Things are good and we look to a great future.
---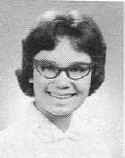 Joan Ranney Westgard
Email: joan@westgard.com
The past 40 years have flown by and I am looking forward to seeing all of you in August. After high school, I attended UW-Madison graduating with a BA in Sociology (useless but fun) and MS in Education (useful – I taught 2nd grade for 2.5 years at Randall School here in Madison). I am still married to Jim Westgard –36 wonderful years this September — and living in Madison where Jim is professor in the UW Madison Med School's Dept of Pathology.

We have two adult children – both West High grads. Kris is a trial attorney with Dorsey Whitney in Minneapolis, is married and lives in Minnetonka. Sten is 30 and lives with his wife, Jill, and baby daughter, Maren, in Connecticut. He works publications coordinator and webmaster for Westgard QC (see below).

In June 2000 I retired from my position as Budget Director of the UW System. I was responsible for working with the 26 state campuses, the Governor and the Legislature to develop the $3 billion annual budget and $6 billion biennial budget for higher ed. Needless to say it was stressful!

Since retiring, I have worked with my antique business –Pieces of Time — located in the Middleton Antique Mall. In addition to selling antiques, I rent out pieces for photo shoots to businesses such as Pleasant Co, Land's End and Better Homes and Gardens.

Also, Jim and I are partners in Westgard QC, a laboratory quality software and training business. You can visit our website at www.westgard.com. This business takes us all over the world – Europe – especially Scandinavia, China, New Zealand, Australia. As part of his University work Jim has taken several sabbaticals so we have lived in Hartford, CT, Uppsala Sweden, and Odense Denmark.

Its been an exciting and wonderful time — see you soon.
---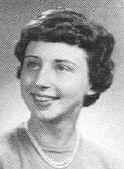 Doralle Rauch – Buggs
Email: doralle.buggs@hboc.com
Hi –
I've really enjoyed reading the bios – thanks to all of you whose hard work made this possible.

After graduating from UW in 1965, I got married and we moved to New Zealand to live and work. It was great while it lasted, but then Uncle Sam called and we had to quickly leave so Steve could report for his physical. The next stop was Milwaukee, where Steve went to Marquette Law School. After he graduated, we moved to Platteville and we've been here ever since. I'm a systems analyst for McKessonHBOC in Dubuque.

We have two children. Jillian, 31, is a CPA and stay-at-home mom. She and her husband Chris are the parents of 22-month-old Stephen, with grandson number two due in August. They live much too far away – Cleveland.

Our son Jamie is 16 and is goalie on three different soccer teams (now there's a juggling act!) so we spend a lot of time sitting outside and cheering ourselves hoarse.

Last month my parents moved from their retirement home in central Florida to Platteville so we could help take care of my dad, who has Parkinson's Disease. It's a joy and blessing to have them here.

Have a great reunion!
---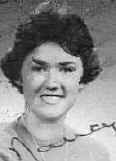 Nancy Raymond Cappel
Email: njrcappel@yahoo.com

Photos
Greetings all! Thanks to all who have worked on the reunion preparations & this web-site–great job!!

After graduation, I attended MATC taking the Medical Assistant course. I worked at Jackson Clinic for about 7 yrs.–loved that–never dull–every day was different. Got married in Aug. 1962, lived in Sun Prairie & had 3 terrific kids. Worked seasonally at Wisconsin Cheeseman for 5 yrs. which worked well becuz I was off when the kids weren't in school–I could spend the summers with them, going to the various lessons, games, etc.–I really did enjoy it–I'm very good at "audience"! With all the transportation I provided, I felt I could pack my jammies & tooth brush & live out of my car. In 1978, I went across the road from the Cheeseman & went to work at GTE. I survived the many changes & downsizings in different departments for nearly 21 yrs. I escaped there & retired 2 1/2 yrs. ago–YAY!!

Retirement is wonderful! Highly recommend it! Along the way, I got divorced in 1981. In 1984, I married Dave & he's still able to put up with me. He is Chief Pilot at Wisconsin Aviation, who bought out Four Lakes Aviation, with bases in Madison, Watertown & Juneau–very busy charter business thanks to the wonders of commercial airlines–very crazy, irregular, unpredictable work schedules. We love to travel & have had some great trips to Europe, Jamaica, Mexico & several U.S. states. And, no, I don't get to go flying with Dave much.

I've learned to play golf–sort of. I'm pretty terrible but I figure I really get my money's worth with all the strokes I have to take–really need LOTS more practice. Dave loves golf & does quite well–would probably be pretty good if he just had more time to play. He also likes tennis but since my coordination has always been lacking, I don't play if he gets very intense about it.

My kids are my treasures! Kristi is almost 38, single, a workaholic with a full & part-time job, lives on far west side of Madison in a lovely apt. with her 2 cats, Duke & Earl. Neil is 35, the only one married, also a workaholic with full time job as well as his own business of custom helmet painting which has grown to near full time hours also–has won awards on custom painting on midget race cars & also does work on motorcycles, sporty cars & did a small plane once–check out his website at nsdesigns.com. He & wife, Gina, live 5 minutes away between Sun Prairie & DeForest near Token Creek—this is a good thing cuz they have blessed us with a beautiful, sweet, funny, adorable little granddaughter, Holly Marie, who had her 1st birthday in June. Talk about instant, unconditional love–she's awesome!!!!!! They also have 2 yellow lab dogs, Lacey & Sasha. Susie is 32, engaged to be married to Mike Jones, Feb. 2, 2002, lives in Neenah, works at Menasha Corp. as a Technology Analyst (Kristi says that translates). We've lived in DeForest for over 11 yrs. now & are looking into switching to a condo–tired of lawn & snow care–last December's snow took care of that! Have just started looking, so wish me luck.

Working at GTE, if nothing else, I learned the only thing that is consistent is change. And haven't we all?! I try not to think about getting older but then, the option to that isn't good at all. So, let's just say we're all mellowing like fine wine–now that IS good! Not sure if I'm going to make it to the reunion–better get these tentative plans firmed up! If I don't get there, I'll be thinking of you–have a great time!!!!!!!!!
---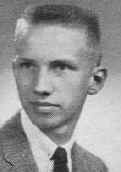 Fred Reimer
Naples, FL 34119
Email: freimer@fredericthomas.com
Occupation: Publisher

Children: Todd Reimer (29) and wife Alicia, Kristi Reimer Michalowski (26) and husband, Brian

Grandchildren: None as yet, but I am providing lots of encouragement!!

Graduated UW-Madison in 1966. Moved to St. Louis in '66 and returned to Wisconsin (Racine) in 1974. Worked for Golden Books Publishing for 25 years. Started my own publishing company (Frederic Thomas) in 1998 and recently moved to Naples, FL.
---
Kim Rellahan
Email: kim.rellahan@oko.fi

More photos



Upon receiving my MBA degree from the U. of Wisc/Milwaukee, I began a career of working for some of the top Wall Street investment banks (Goldman Sachs, Lehman Brothers etc.) in Chicago, New York and London. After a lot of business travel and moving the family, dogs, cats and one horse back and forth over the Atlantic twice to New York's Long Island, I have attempted to slow things down a bit.

Earlier this year, I was recruited as Senior Analyst, European Bond Markets, by the Investment Banking/Capital Markets Group of IFR (International Financing Review), a European economic think tank. I am working with another batch of 25 – 35 year old wiz kids who suddenly realize that this older guy can still get off the sidewalk and move in the fast lane.

Married in 1970 (Columbus Ohio), divorced in 1978, two daughters, one in Hollywood CA, the other in Miami FL. In 1985, I met a young, beautiful Finnish girl in Helsinki. Married in 1986 (Valkeakoski Finland), Minna is now (39), one daughter named Celina, aged (11).

We live 100 miles west of London, near Bath, at Great Chalfield Manor in beautiful English countryside. With our six dogs, four cats, three horses, sheep, goats, etc., our interests definitely revolve around the outdoors and animals. My wife is an avid horse rider and we enjoy the foxhunting crowd.

Unfortunately, we will be involved in a business/holiday commitment in Finland during the time of the reunion. Needless to say, I hope it will be the best reunion ever and my thoughts go out to everyone. I surely hope that there will be more to come.

Cheers everyone!
---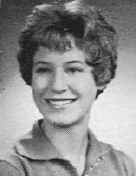 Katy Reynolds
San Diego, CA 92127
Occupation: Disabled

Children: Elisabeth (39) Patricia (38)

Grandchildren: April (7) Alexandra (6) Aspen (2)

I was married for 30 years to John Greisen. We are now divorced and I live alone with my little dog. I work as a volunteer for the American Cancer Society and play a lot of bridge. I have a sweetheart who also loves bridge and we both adore the Padres. My health has not been the best for about 14 years, but I make the best of things. I won't be coming to the reunion (originally I had planned to) because I get very ill when I travel. I had to make a choice and I chose to stay home. I will miss everyone.
---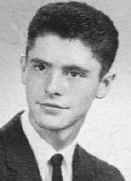 Dean Richardson

Dean's Obituary
Occupation: V.P. Mfg.

Spouse: Wendie

Children: Stewart (31) Erin (26)

Grandchildren: Someday we hope

Wendie, my wife of 37 years, our two children Stu and Erin, are all happy and productive. Wendie has her own interior design business and I continue with Research Products Corporation as V.P. Manufacturing. Stu is living in Albuquerque and loves it. Erin is in Madison finishing her Masters. I'm involved with civic activities, a number of boards, building, flying and judging aircraft and travel with Wendie. Favorite get-a-way is our place in Door County.
---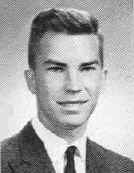 Chet Rideout
Email: chetride@msn.com

Photos



I am a high school science teacher, teaching earth science, ecology, and astronomy at Berthoud High School in Colorado. I arrived here by the following route:

B.S. U. Wisconsin, M.S. U. Montana, Ph.D. U. of Kansas. I taught high school for 3 1/2 years after my bachelors' degree, went back for a doctorate (I studied the movement and behavior of Rocky Mountain goats in Montana) and then taught biology subjects at a college in Indiana. While there I also worked as a Park Ranger at the Indiana Dunes National Lakeshore. My wife, Lynn, and I escaped back to Colorado, where I sold computers for 7 years, and then I went back to high school teaching and have been there since. At Berthoud High I worked to build an observatory, which now houses an 18" computer guided telescope.

We have two children, Leenya and Vale, both of whom live in the big Apple and perform in musicals. Our current hobbies include bike touring and canoe camping, performing folk music, as well as ski touring. Lynn and I both ride recumbent bicycles, and I've written several articles about my bike tours, several of which were for more than 1,000 miles.
---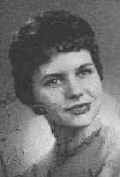 Marcia Richgels-Potter
Email: marcia_potter@hotmail.com



How could 40 years have gone past so quickly?! I won't be at the reunion but have enjoyed looking through the website.

Like the rest of you, my kids are grown, and while my daughter is happily single and about to start on her PhD, my son Mike has presented me with two little grandkids. The second one is only 3 months old, but the older one, Libby, who is 2 1/2, spends alternate weekends with me. I'm attaching a picture of her. She is wonderful, and I am finding grandparenting just awesome!

I am a senior software engineer for EMC Corp, having been with Digital/Compaq from 1987-2000. I've taught elementary school, aerobics, adult ed and junior college computer classes, and – my favorite – ballroom dancing over the past years. Am still dancing and loving it.

Have fun at the reunion, everybody! Hope to get an email or two from some of you.

Don't miss Marcia's beautiful grandchild, Libby.
---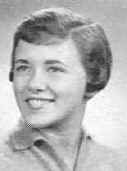 Jody (Ripp) Ponty
Email: jponty@tds.net

Married 37 years to Mike Ponty (Edgewood, class of ' 61)

3 kids, 3 grandkids

Retired yesterday after working in Information Technology since 1963. Created the Y2K problem, then stuck around to fix it. (Job Security)

Hobbies – miniatures (dollhouse stuff), motorcycling, military vehicle restoration. I'll take a picture of Mike and I with our jeep, and send it later. I've attached a picture of the grandkids.

Have fun at the reunion, and don't try hand springs at our age.
---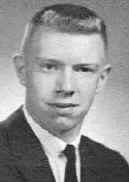 Tom Rogeberg
Coral Springs, FL 33065
Email: TomRogeberg@bellsouth.net
Occupation: Executive Vice President and Chief Operating Officer, Coral Ridge Ministries, Ft. Lauderdale, FL

Spouse: Karen

Children: Timothy James (29) John David (21)

God has taken us on an incredible journey these 40 years ' from southern Wisconsin, now to South Florida. I always wanted to make a positive difference in people's lives and live surrounded by palm trees; and now we have that privilege, leading Coral Ridge Ministries, the evangelical and patriotic broadcast ministry of Dr. D. James Kennedy. Now, if only our sons didn't live so far away in California and Alaska.
---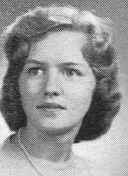 Dorothy Rollefson Erickson
Providence, RI 02906
Email: dorothy_erickson@yahoo.com



Occupation: Clinic Director, Planned Parenthood of RI

Spouse: Allan

Children: Kristin (24) Bjorn (22)

Both of our children have finally graduated from college and are on their own ' and so are we! (except, of course, for the dog and cat). We're planning to begin taking life a little easier now ' not exactly retiring yet, but thinking of it. We're still living and working in Providence, but spend time when we can at our cabin in the Berkshires ' hiking the AT, canoeing and, in the summer, enjoying frequent concerts at Tanglewood. Life could be worse!
---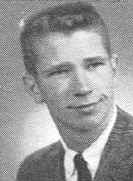 Eric Rosenthal
St. Charles, MO 63301
Email: sueros@mindspring.com
Occupation: Retired

Spouse: Susan

Children: Brad (34) Deanne (31) Emily (29)

Grandchildren: Alexis (9) Lauren (5) Ryan (1) Brandon (1)

Self employed for 18 years and sold out in '99 to enjoy retirement. Awaiting wife's retirement in two more years. We have time to enjoy the kids and grandchildren and also spend as much time as possible at Lake of the Ozarks. After 25 years in the same house we built a new home a year ago and enjoy it tremendously.
---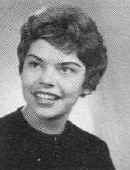 Marianne Rooney-Volker
Email: johnvolker@tds.net
I have spent my life so far enjoying the benefits of being born and raised in Madison and even more the opportunity to raise a family here. Life's been good here and my class of '61 helped make the memories ever present.

---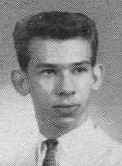 Dean Ross
Email: dross@yahoo.com
---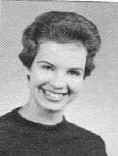 Sue Royston Ullsvik
Email: tsullsvik@charter.net



I graduated from the UW-Madison in 1965 where I met my wonderful husband of 35 years who was a '60 graduate of East High. We have lived in the Madison area for most of our lives and have raised 3 children: Erica (a social worker), Trevor (in construction) and Kaisa (a graduate student in Boulder, CO). Our two golden retrievers are temporarily taking the place of grandchildren. I have been employed at Oakwood Village Retirement Communities for 13 years and have overall responsibility for 800+ volunteers and donated assets of $6.5 mil (which is amazing for someone who barely made it through Geometry class). One of my greatest pleasures has been getting to know so many wonderful Oakwood residents and volunteers who are parents of my former classmates. Tom and I enjoy traveling, gardening, hiking, reading and time at our cabin in the north woods. We have recently taken up golf again, even though retirement seems a long way off.
---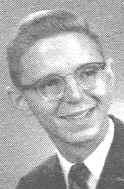 Neal Ruedisili
Helena, MT 59601
Email: nruedisili@yahoo.com
Occupation: Retired Lutheran campus pastor

Spouse: Mary

Children: Anne Ruedisili Langdji
Grandchildren: Micah Langdji

8 years of school and 32 of Lutheran ministry = the past 40 years. Throw in: love, fly-fishing, Africa, tennis, some good books and mediocre cars, back-packing