If your bio is not here (and you'd like it to be), send it to our webmaster.
---
Dawn Marie Holmes (Marie Natvik)
Email: djwestreal@aol.com

Photos
The last reunion (and only one) that I was able to attend was our tenth. We were all still relatively young and new in what we were doing. I had been married and divorced and had one daughter. I was attending the UW at that time.

I was doing a sports TV show on Fridays (football season) with Lee Stevens of WMTV (then on channel 33) for three years (1970 to 1972) called Dawn's Pix. I was a football prognosticator predicting Saturday's wins and upsets. I graduated from UW in 1973.

My daughter passed away in 1974 from leukemia.

In 1975 I married Will Holmes (from Madison) and we moved to Boulder, Colorado. We built a Ramada Inn and I managed that. In 1979 we moved to Glenwood Springs, CO and built two more motels. I managed one of them. I got my Real Estate license at that time. My husband developed housing projects and I sold the houses.

In 1984 we moved to Scottsdale, AZ and I got back into TV with some commercials and promotions. I also got my certification for teaching aerobics and taught at Lighten Up. Will took a job in Watertown, NY building for the AFB off we went again in 1988. 1 worked that year at the YWCA teaching floor aerobics and aqua aerobics.

Off we went again to the west coast, Monterey, CA for a few months and finally to Las Vegas in 1989. That was enough moving for me. I got divorced in 1990 and worked as a Casino Host at the Las Vegas Hilton and later the Aladdin. I also did some TV work again, promotions and extras with the Baskow Agency. I got my Real Estate Brokers license in 1994 and opened my own office, D. J. West Realty in 1997. I work with investors on commercial (rental) properties and some residential. For me, I buy bank repos, rehab them and resell them.

I bought a townhome in Breckenridge, CO in 1999 and go there as often as I can for R & R, ski and enjoy the mountains.

I'm still a faithful Green Bay Packer fan and, of course, Wisconsin Badger fan. We have a restaurant bar here that has all the Packer/Badger games. Always a good Wisconsin time. I'm looking forward to our reunion to get reacquainted again. It should be fun!!!
---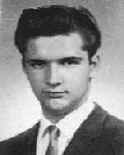 Doug Nelson
Email: Mtnman@color-country.net
Retired Airport Manager, Los Angeles, California
---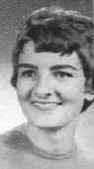 Susan Nelson Goldsmith
Email: sgoldsmith25@cox.net
How short can we make 40 years?!? I've been married almost 33 years to Rich Goldsmith who is a lawyer and art enthusiast. We have two fabulous (of course) sons: Andy is 25, in the Coast Guard, lives in San Diego though is on-the-water 6 months out of 12. Matt is 22, just graduated from Pomona College, wants to be a history professor eventually and is currently looking for a job in the San Francisco area. The Monday after our reunion I will start an interdisciplinary PhD program in environmental design and planning at Arizona State University – my emphasis will be on Arizona populations (human and non-human) 100 years from now.

Old news: After a government major at Lawrence College (now Lawrence University) in Appleton, Wisconsin, I spent two years in Cote d'Ivoire, West Africa with the Peace Corps, and then a third Peace Corps year in Louisiana training volunteers to go to French-speaking West Africa. In the summer of 1968 I reconnected with Lawrence graduate Rich Goldsmith and we were married that fall. After a couple years in Chicago, we traveled for 5 months in Europe and then moved to Tucson where Rich went to law school and I wrote copy for and managed an advertising agency until returning to school for a masters in urban planning. In 1973 we moved to Phoenix (all the interesting Arizona law practice was here) and have been here since.br>
I've raised kids, done a wide variety of community work (from neighborhood organizing to freeway commissions to Unitarian Church boards), been an occasional consultant in planning issues, served eight years on a school board, been District Director for a local congressional office, travelled some, collected art and books, and have come to love the desert and the rivers of the desert country. As I head for full time graduate school, I'm down to four boards, including the Lawrence Board of Trustees. The world seems endlessly interesting, and endlessly in need of all the good we can give it. As Pogo put it – We seem to be confronted by insurmountable opportunities.

It's great to read of long lost friends – and to see your smiling 18 year old faces again! I look forward to seeing many of your smiling 58 (what?!?!?!) year old faces in Madison!
---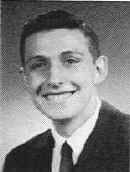 Jack Novick
Email: jnovick43@aol.com
After graduating UW in 1966 with a BS in Math (with a year out to study in Israel), I taught Math, Science and Computer Programming in the Madison schools for 20 years. During that time I was married, had 2 great daughters and got my Masters from UW In Curriculum and Instruction. I left the schools in 1986 and worked at CUNA Mutual as their Information Systems Manager of Training and Education. I worked at CUNA Mutual until 1994 when I was divorced, moved to Grand Rapids MI and was remarried to my wife Jeanne Englehart. I did computer training and consulting until last summer when I was downsized. I took a job with the Grand Rapids Public schools teaching Pre-Calculus and geometry. My oldest daughter Amy is teaching music in the Chicago schools and my youngest daughter Pam just graduated from the University of Kentucky and is seeking employment.
---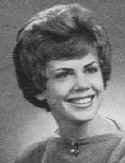 Sheila Nygaard
Madison, WI 53705
Children: Per, John, Chad, Shawna

Grandchildren: Jake Tyler (5) Hannah Gabriella (2 ') Odin Tor (19 months)
---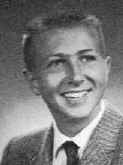 Larry Ozanne
3607 Legation Street
Washington DC 20015
Email: Larryozanne@rcn.com



I am an economist working for the Congressional Budget Office in Washington DC. My wife, Marilyn, graduated from West in 1958. We have two adopted sons ages 24 and 18 who are leaving the nest.

The main news since the last reunion is that my boys have blossomed into men. Damen is married and working; Dustin is finishing his junior year in high school. Since the last reunion, I have wilted some more, but this probably isn't news to my classmates. I have kept the same job analyzing tax policies and forecasting revenues at the Congressional Budget Office. I am enjoying it now more than ever.

Two inspirations for attending this reunion have been the reports from my wife and my older brother who both enjoyed their 40th West High reunions.
---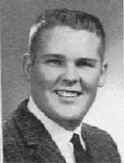 Dave Peterson

Read Dave's obituary
I am enjoying my 36th year in real estate here in Madison. I graduated from college with a BBA in accounting. I have been married to Joanne (Neu) for 30 years. Joanne and I own Peterson Management Co. where we own and manage over 750 apartments, 2 shopping centers, 3 large office buildings, and 125 mini warehouses. We have two children. Jeff, 28, graduated from the UW in Molecular Biology and went on to UW Law School and is now an Intellectual Property Attorney with Michael Best & Frederich Law Firm here in town. Jeff is married to Andrea who has a Masters from the UW in Epedemiology and is in research at the UW. Kristine (27) graduated from Ripon College with a BS in History and has a Masters in Commercial Interior Design. She is single and employed in Milwaukee as a commercial designer. So, no grandchildren yet. We try to spend a good share of our weekends at our summer home in northern Wisconsin just south of Minoqua where we have a year around home on 4 acres with 300 feet of frontage on Lake Mildred.
---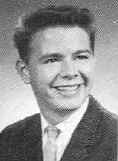 Richard Pflug
Email: richard_pflug@hotmail.com

Photos
After an unfocused 3 semesters at UW Madison (Major(s) pinball and beer), I worked my way through the ranks of a Menswear outfit called Hughes & Hatcher.

In 1964 I married Jeanne Dewey and we had 2 children, Adam and Jeremy.
Divorced in 1981 and married Noreen in 1987 and she remains the love of my life.

Adam has made me a Grandfather twice over (See pix of Pflug Boys) and Jeremy is having fun as a single chef, musician, and HTML web designer. My mother is still leading the pack of staunch Senior Republicans in southern California, and at age 88 is a "pistol." I have my own computer software company and sell PC speech recognition software and training to business & professional customers. Noreen and I live on a Pfarm just north of Pittsburgh and enjoy sailing, travel, motorcycles and visiting with old friends.

See you at the 40th!
---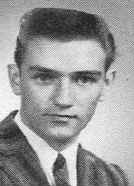 Pete Ponti
Marshall, WI
Occupation: Bricklayer at the UW

Spouse: Divorced

Children: Christina Holmberg (29) John Ponti (28) Benjamin Ponti (27)

Grandchildren: Adam David Holmberg (4) Holly Mariah Holmberg (2) Dawson Jacob Holmberg (2 ' months)

4-year apprenticeship in bricklaying after high school. 2 years in Army (in Viet Nam) September '66-September '68.

Married in 1971. Divorced in 1995. I live in an old one room school house out in the country and love it.

I drive a state van back and forth from Marshall to the University in Madison where I work.

I love to hunt and fish and can't wait till I retire so I can do these things daily.

I only went to West for 1 year, my senior year after attending Edgewood for 3 years.
---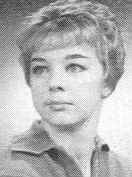 Susan Powers Kane
Sebastolpol, CA 95472
Email: spkane@pogowave.net
Occupation: Program Manager, Marin Co Health & Human Services

Spouse: Bill

Children: Jessica Kane (17)

Grandchildren: (step) Nainoa (3) Melia Lani (1)

I moved to San Francisco in 1963. In 1966 I enrolled at San Francisco State College, the beginning of a very memorable period of the 60's. I graduated with a Bachelor's Degree in Social Work. In 1971, during that time, I also worked for a well known family therapist and spent several summers at Esalen Institute in Big Sur. I graduated from the U of Calgary in 1973 with a Master's Degree in Social Work. I married my husband, Bill, at the ripe old age of 39. We have a daughter, Jessica. Since 1980 we have lived on one acre in beautiful Sonoma Co. I started working for Marin Co. Health & Human Services in 1974. I have managed the Adult Social Service Programs since 1984. I eagerly await retirement in 2004.
---

Ginger (Virginia) Powers, Staley, McCauley, LaMotte
Email: jglamotte@charter.net
Spouse: Jim

Children: Ronda, 41; Tracy, 38, Sean, 34

Grandchildren: Meghan, 20; Emily, 17; Greg, 16; Sam, 8; Step Grandchildren: Jake, 7; Nick, 3; Austin, 2

Ginger and her great-grandson Click to enlarge


Wow, life has been busy. Just look at my last names! Glad to say things are wonderful now after several painful years. Jim and I have lived in St. Croix Falls, WI for 11 years, we have been married for 9. Before that I lived in St. Paul, Minocqua, WI, Dallas, TX, Atlanta, GA, Lima, OH, Wisconsin Rapids, WI, and Wisconsin Dells. My girls live in St. Paul, Ronda married with 3 children and Tracy divorced with 1 child. Sean lives in Cedar Grove, NJ, and single. My one prayer is that he will soon marry and settle down. My mom is still alive and is 91. She is wonderful. Lost my Dad 30 years ago. My sister Bobby lives in Hudson, WI.

I worked in printing and graphics for 25 years as a graphic designer and then managed the electronic publishing division of a large printer in Minneapolis. That finally wore me out so took time off and now am working in long term care for the St. Croix Valley Good Samaritan Center here in town. Absolutely love it! Making a difference in peoples lives every day is truly a blessing.

Love to quilt and paint. We have a cabin up near Hayward, WI and enjoy every minute we are there. Jim loves to fish and is getting ready to retire from his sales position with Wellington Windows in the Twin Cities. We have a lovely vintage home which is now for sale. Looking forward to scaling down to something smaller. I feel truly blessed and am thankful everyday for my dear family, and friends.

So enjoyed the bios. So saddened by those who are gone. Have never been able to come to a reunion. However, will be there in August 06 no matter what! Looking forward to seeing everyone. Blessings to you all!
---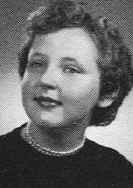 Ethel Pregler Johnson
Madison, WI 53716

Read her obituary
Occupation: Retired

Spouse: Dennis

Children: Denise (32)

I'm a survivor! I've survived 37 years of marriage, 32 years of being a mother, and it's been 3 years since cancer surgery. I collect all sorts of things and have many interesting hobbies.
---

Susan Pride Callum
Email: spridec@itis.com
Peggy Ahlgren shamed me into writing this after she coaxed me into checking out Bob Buran's great web site. My thanks to them, Karen Hult Scheele and all the other '61 hard workers.

So here's my 40 years' worth: After working as a secretary in the UW Med School's Division of Child Psychiatry, I graduated from UW with majors in English and political science and worked as a research assistant in a UW Ford Foundation-funded education center. The job ended when my husband Steve graduated from UW Law School and our first son, Andrew, now a Madison attorney, was born in 1967. We lived in Williamsburg, VA and Ft. Lewis, WA before Steve was sent to Vietnam. Our second son Jeffrey, now an MA English as a Second Language teacher in St. Paul, was born in 1969.

After leaving the army as a captain, Steve accepted a job with a law firm in Columbus, WI and we lived there until a too-good-to-refuse offer came from an old Madison firm, Aberg, Bell, Blake & Metzner (now Bell, Gierhart & Moore). We moved back to Nakoma in 1970, and have lived on Ottawa Trail ever since.

Our third son, Christian, was born in 1973. Chris golfed for UW from '93 – '97, is married to Amy Kurth, lives in my childhood home on Hiawatha Drive and is a commercial real estate broker for Grubb-Ellis Oakbrook Corporation. Our only daughter, Melissa, now an outward bound-type camp counselor at Phantom Lake YMCA camp, but next year (we think) headed to law school, arrived in 1978.

Steve built a brilliant career defending doctors sued for medical malpractice, while giving me the freedom to be a stay-at-home mom and do volunteer work. My passions involved fund-raising for Blessed Sacrament School's athletic committee and Edgewood High School's flea market. All four of our kids are EHS grads — sorry to be such a turncoat, everyone. At least we all, plus our dear daughter-in-law, graduated from UW.

This week I was named recipient of the Edgewood High School Appreciation Award for Edgefest Market fund-raising. A friend and I spearheaded a work force that raised over $350,000 for EHS in the 33 days the resale Market ran from 1986 – 1996.

I've now recycled my Edgefest work into a related field, Touch of Pride Sales (We're ToPS), an estate sale business. We specialize in helping older Madisonians profit from selling the household goods they no longer use. Carolyn Milestone VanSickle from our Class of '61, and a true friend since Cherokee School days, works with me, as does her husband Andy and a group from Edgefest Market days. Our motto is reuse, recycle, reap profits, but our greatest pleasure comes from helping the frail elderly and their families cope with a houseful.

Sorry I can't join you at the reunion. Our family is celebrating son Jeff's return from four years abroad teaching in Japan and China at our second home in Minocqua that week. Best wishes for good times.

Regards,
Susan