If your bio is not here (and you'd like it to be), send it to our webmaster.
---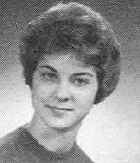 Linda Kailin-Dizon
Email: lindydiz@mn.rr.com

I've enjoyed reading about my West classmates on Bob's great website. A few of you I remember as far back as nursery school (Edward Gulesserian, Virginia May, David Marsh, and Dwight Hunt whom I was sad to see is no longer alive). About once a year I visit Madison, and those visits bring back fond memories.'

Since 1964 I have been married to Andy Dizon (East High '60). Even though we lived almost next door — in 1960 he had moved to the west side — it took his cousin Janet Spector (West '62) to fix us up. We both graduated from U.W. then moved for a year to New Haven where Andy was a graduate student at Yale and I had a job in the biology department tending fruit flies. The flies and I were not suited for each other. Thankfully, Andy and I returned to Madison in 1967 where our daughter Andrea was born. We had four wonderful years living in Eagle Heights while Andy completed his Ph.D. at the Limnology Laboratory at U.W. I worked part time in the U.W. library and found I loved library work.

In 1971 we moved to Kailua Hawaii on the island of Oahu. We spent 10 years there giving me a chance to earn a master's degree in library studies. In the meantime my parents had moved to San Diego. When Andy had the opportunity to transfer to the National Marine Fisheries in La Jolla, adjacent to San Diego, we were delighted. Our daughter was able to live close to her grandparents and I was fortunate to be near my parents till they passed away –my father, Howard, in 1994 and my mother, Isabelle, this July. Meanwhile Andrea has returned to her Midwest roots. She is living in the Minneapolis area. She'll be married there this winter.

Andy and I are starting to think about retiring. I have worked almost 20 years for the San Diego County public library system but still enjoy my work. I am not ready to retire yet.

I am sorry I won't be able to see you all at the reunion. Maybe, the next one.
---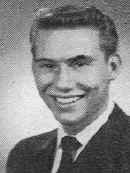 George H. Kauffeld
Email: kauffeld@prodigy.net
Spouse: Sharon Lee (Systems Analyst, Data Processing ' City of Madison)

Children: Christopher and Jason (twins-31) Jeffrey (30) Trevor (23)

Grandchildren: none yet'coming soon we hope?

US Army 1961-63. Married 10/2/64. BS in Archeology 1975. Owner income property 1968-75. Currently in business selling antiques on E-Bay as a part-time hobby. Travel a lot searching for treasurers to sell throughout Indiana, Ohio, Kentucky, Oklahoma, Kansas and Missouri. Our son Jason has a Masters degree in Forestry from Stevens Point. He was in Nepal 2 ' years, Peace Corps. He married a lovely lady, Giselle, from the island of Trinidad, August 2000. He works for USDA in Eau Claire. Christopher has Masters degree from UW in Spanish ' teacher in Rosemont High School Minn. His wife, Cynthia, is a PhD in Spanish and a professor at Carleton College in Northfield, Minn. Son Jeffrey ' BA degree, UW in Zoology, works full time Madison Public Library. He still lives at home and helps on the E-Bay business. Anyone with a single daughter? Jeff is an eligible bachelor! Our youngest son, Trevor, is married to a lovely girl. Beth is an elementary music teacher in Windsor, WI. Trevor has one more year to go on a Geological Engineering degree from the UW. I am enjoying the best years of my life travel a lot and do just about anything I care to do. I will celebrate 37 years of marriage to my wonderful wife, Sharon, in October. Life has been good to us. Peace to all.
---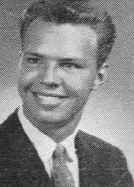 Michael Kelley
Email: MKELLEI@facstaff.wisc.edu
Occupation: Retired: IT, Senior Network Guru for the Botany Department

30 years of working for the State of Wisconsin. I am now entertaining offers either from South Beach or the Peace Corps for the next 30 years.
---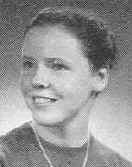 Harriette (Kelly) Carr
Email: hacarr@att.net
I had wondered if there was ever going to be a reunion of West High and of course now I know there will be one.

I left Madison the afternoon of graduation to move to California where I have been ever since. I am married to Jack for the last 35 yrs. We have two grown sons (Robert and James).

I graduated from Chico State College with a BS degree in Nursing and have gone on to get my Masters degree. I currently work as a Clinical Specialist for one of the large medical supply companies. My specialty is in infectious diseases and for work I travel (over 7 states) from hospital to hospital helping them identify and correct hospital acquired infections. My career has been very rewarding and a little humbling to say the least. It amazes me when I think about the developments that I have witnessed in healthcare in my career….the beginning of AIDS, Ebola, Lyme Disease, Hepatitis C, West Nile Disease, Hanta Virus (Sin nombre Disease) to name just a few. What a fascinating time to be in healthcare, and of course a very troubling time as well.

When I am home, I garden, cross stitch and play with my four cats. I am an avid Jazz nut, and invite everyone to the Sacramento Jazz Jubilee.

I hope that all of you are well and that we can get together later this year.
---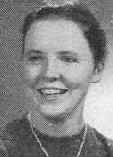 Mary Frances Kelly Poh
Email: mfpoh@pacbell.net



I live in Benicia California which is half way between San Francisco and Sacramento. I haven't been back to Madison since the day I graduated from high school. I wonder if I could find my way around!

I graduated from college here in Northern California with a degree in Nursing. I have been a Registered Nurse for 33 years. I was hurt on the job and am now disabled. So I now work in a war on poverty agency helping poor people find employment and housing. I also deal with many health issues in this population. I went back to school in 1997 a got a Certificate in Non-Profit Management, which was something I had wanted to do for many years.

I am married to Dr. Hoe Poh and have two step daughters, one son-in-law and a fur person, named Cleopatra. Cleo is 15 and she helps me type, walks on the phone key pad when I talking to people and generally bosses me around. Cleo's mom was a purebred Himalayan and dad was a significant one night stand, probably Burmese. So we have grey roots and sable colored fur and gorgeous eyes and mouth that never stops! You know how bossy old ladies can be, well they can't top this cat!

I live about 45 minutes from my sister, Harriette and see her quite often but of course it still isn't often enough!

I volunteer for a number of local boards of directors and health related projects, such as the county's Emergency Medical Care Committee, the local food bank and am also a parish nurse for my church. I also moderate two diabetes health boards on a women's net on the internet.

When I am not busy with work or volunteer activities, I like to needlepoint and cross stitch. I design projects as well as stitch things by others. Last year I entered two pieces in the Marin County Needlpoint show and won a first prize on a bear that I had stitched for my sister. This was a pleasant surprise. After I was injured the doctors and physical therapists didn't want me stitching because the nerves in my hand were damaged. Eventually that changed and the medical people decided that it would help my hand heal if I started stitching again. So I have been happily back at it but not with the same speed or intensity as I did before my injury.

I want to thank all of you who have worked so hard on the reunion tracking all of us wayward ones down. I wondered if there was ever a reunion of our class but had no way of finding out. I am sorry that I can't attend. I was going to come with my sister but it didn't mesh with her schedule. Hopefully we both will be able to attend the next one.
---

Grover Kennedy
mek519@excite.com
Occupation: Sales

Spouse: Melissa

Children: Jessica (24)

Melissa and I have been married for 30 years. I have been a salesman and she a housewife. Recently Melissa has returned to school to get a Masters degree in Library Science. I am semi-retired and I play as much golf as I can. Jessica will marry in November 2001.
---
Occupation: Hispanic Consultant for Glenmary Home Missioners

Sept. 8, 1961 ' I left home for the convent in Chicago ' the Sisters of St. Casimir (a Lithuanian group) of which my aunt was a member. There I taught in Catholic schools, did missionary work in Mexico and Argentina. After 21 years in that Community I transferred to the Racine Dominican Community in 1983 and have done DRE work in Racine with Hispanics, then Texas 7 years. Then became a translator for religious text books, formed a Diocesan library for Brownsville TX diocese, worked and lived at an experimental ecological community in TX and three years ago took this job with Glenmary. I work now in 11 southern states.
---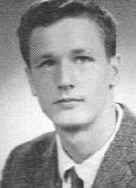 Paul Kleene
Bethesda, MD 20814
Email: pek1@nrc.gov
Occupation: Editor
---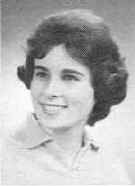 Mary Kissane-Bass
Email: mary.bass@teldta.com
The years have been good to me, I have a wonderful family, 4 children, 5 grand children number 6 will be here in July, and 1 great grand daughter. My youngest daughter is getting married on June 16, 2001. This is a very exciting year. I have been working for TDS for 23 years and am looking forward to retiring, if I only knew when.
---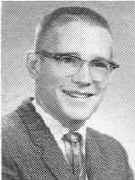 Ron King
kingron3143@yahoo.com

More photos
Since we last gathered, many happy and sad moments have been part of our lives in Appleton, WI. Like many of you, the loss of classmates, friends and family tests our resolve. Changes seem to be the norm. The joy of becoming a grandfather (beats the hell out of being a parent-they sleep a lot and go home at the end of the day), the much anticipated retirement after 34 years of teaching, being part of a State Championship Softball Team, and being a little more in charge of my life are all recent highlights… 'Always looking for a good time', hope to see you in my travels.
KNOBBER
Update April 3, 2009

Ron King
4124 N. Tigerlily Dr
Appleton, WI 54913

920.739.9829
920.540.4872 Cell

Wife: Michele

Retired since 2003

Children: Tom & Tia

Grandchildren: Miles, Macy, Anna & Carter

My time is spent fishing, hunting and traveling. One of my goals is to visit the survivors at our 50th reunion. It is very nice to check the webpage and see the updates. Feel free to email me. PS'new address'our old house burned down.
---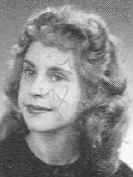 Carol Knee Peters

Occupation: Part time Bookkeeper for my son-in-law ' L & L Electric Inc.

Spouse: Widow

Children: Kimberly Lawry (39) Tracy Harris (37)

Grandchildren: Angela (19) Shane (16) Danny (15) Joe Lawry (18) Tiffani (14) Liska

After my 2nd husband passed away in '73, I worked for American Printing for 22 years and raised my girls. I have been with Ted Spaeni (East ' Class of '61) for 16 years. We enjoy cooking, reading and 'short' gambling trips. I also love making quilts, but have an eye injury that we are going to try and fix this summer. If it doesn't work, I may have to give up my quilting and reading. Other than that I have enjoyed a healthy life. Girls ' please be careful with those mascara brushes!
---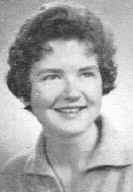 JoAnn Kotz Olrick
Email: JHodie@aol.com
Occupation: Co-owner R&J Home Improvements

Owner Simply Seasonal

Children: Timothy (37) Christine (35) Jay (31)

Grandchildren: Katherine (5 ) John (4 ) Patrick (3 ) Timmy (2 )
---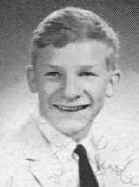 Marc Korbel


I have been using my father's name, Fleisher, for a long time now. I am married, with a 10-year old daughter. My wife, Roberta (Kelly), and daughter, Caelyn (Kelly-Fleisher), are very much involved in all aspects of horsemanship. I am working as a Computing Support Specialist and Web Administrator at Pullman Memorial Hospital in Pullman, Washington. I got nearly to the end of a Ph.D. in American Studies before deciding that other things (my family, chiefly) were more important. I am amazed at how many names on this site I do not recognize, saddened by the deaths of the few I do.
---
Hallie Krider


I have been a member of the Molecular and Cell Biology faculty of the University of Connecticut since receiving my Ph.D. from the U of Wisconsin. My research and teaching have centered on developmental genetics, and disease diagnosis. My current work involves stuff like Lyme disease, and meiosis in Gypsy Moths. I live on the Island of Connanicut, which is in the middle of Naragansett Bay, with my wife Karen. It is a really elegant piece of nature, and we feel fortunate to be able to be part of it. We have three sons and a daughter, two grandchildren, one daughter in law and one son in law, and an Airedale. I enjoy my work and will probably be at it for as long as I am able, but sailing, golf, travel, and etc. are really important to us at this point. We love the company of old friends and hope you will find your way to the island. See you in Madison.

Hal
---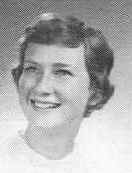 Jane LaCourt-Ebert
Email: jebert@mail.mcw.edu

I attended U.W.Madison for three years where I met my husband, married, had three sons, moved to Houston, Fort Worth and Richardson Texas as I followed my husbands career. He requested a transfer to Wisconsin to be closer to "home". We divorced after 25 years.

I have been employed as a receptionist/chair side assistant for a dentist, manager of a several hundred unit apartment complex, and am now a laboratory technician at the Medical College of Wisconsin.

I am a very active volunteer for the Boy Scouts of America and a member of my church choir. Every summer, for one week, I am a cook for a family camp, serving up to 250 people three meals a day.

I'm looking forward to seeing everyone in August.
---
Janice Langetieg- Schneeberg
Email: georgejanis@msn.com



What a great web-site!!
Married George in 1964. Have 2 sons, Ken born in 1967, and Mark born in 1969. I have worked in retail till 1988. Mostly part time while boys were in school. Then since 1990 at Comprehensive Accounting doing payrolls for about 53 clients, in WI, MN, IL, and also ND. We have been in Madison, (Fitchburg) my entire life. George is now retired so as of June 1, I've cut my work to 3 days a week and hope to get in more play time. Love to Bowl in the winter and golf in the summer.
No grandkids yet, but 1 grand dog.
Looking forward to seeing you all in August.
---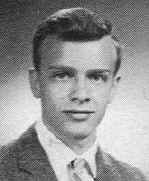 Fred Lerdahl
I am sorry not to be able to attend the reunion. Here are some bare facts about my last forty years. I attended the Conservatory of Music at Lawrence University and did graduate work at Princeton. After a Fulbright I took teaching positions at UC/Berkeley, Harvard, Columbia, and Michigan.' In 1991 I moved back to Columbia, where I teach composition and music theory and direct the graduate composition program. My career as a composer has led to commissions from and performances by many chamber ensembles and orchestras in this country and abroad. I have also published two books that develop a formal theory of music cognition. My wife, Louise Litterick, teaches music history at Mt. Holyoke College. We alternate between western Massachusetts and the upper west side in Manhattan. I have three daughters, ages 18, 16, and 13, from my previous marriage.
---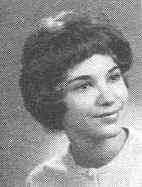 Sharon Lewis Ruben
Email: asruben@hotmail.com
After 30 years in the shoe business we are trying to decide what to do when we grow up. We have 4 grandchildren from our daughter, Micki, with another due in October. They moved to Florida 3 years ago so we try to get there as often as possible. Our son, Morris, is still unattached and looking. He's 34 and lives in Madison.
---
Susan Lorenz
Email: slorenz3@juno.com
Occupation: Pre Kindergarten Teacher

Children: Edward (19) Tracy (37)

Grandchildren: Parker (1 ')

Hello classmates. For 8 years I've been working at a Lutheran School in their Early Learning Center co-teaching the pre-kindergarteners. I count my blessings each day. Best wishes to you all.'