If your bio is not here (and you'd like it to be), send it to our webmaster.
---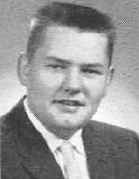 Tom Haag
Email: tomh@stcol.com
Well … I went to work for my father shortly after graduation … about 40 years ago. Bought the company (State Collection Service, Inc) about 12 years later and I'm still here. I'm divorced and have a daughter who is married and still lives in Madison and a son who is living in St Charles Il. I have intended on attending the 40th (since I haven't attended any previously) but find I will be out of town on that weekend. My home address is 3128 Waucheeta Tr Madison, WI 53711. Home phone is (608) 226-0304 office (608) 661-3000. I trust the 40th will be memorable for all. Hope to see you on the 50th if not before. Tom
---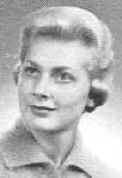 Jessica Hagan Tesarik
Email: pjtheune@chartermi.net
Occupation: Retired

Spouse: Ron

Children: Lisa (30) David (30 Cynthia (26)
---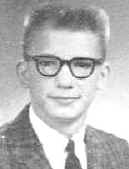 David Hamacher
Email: dhamacher@aol.com
Occupation: Retired

Spouse: Marge (Heibel)

Children: Deborah (Paul) Stollenwerk (34) Greg (32) Heather (Kurt) Mueller (31) Brad (26)(Jill)

Grandchildren: Adam Stollenwerk (2) Coleton Mueller (10 mos) Baby Stollenwerk (due Aug. 2)

Graduated from UW Pharmacy School in '66. Partner in chain of drug stores for 13 years before selling to Walgreens. Started 'D.P. Hamacher & Assoc. in '80 and sold in August of 2000. The business was a consulting company to Drug Stores and Drug Wholesalers throughout the country.
---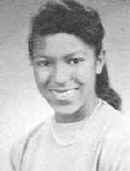 Muriel Hamilton
Email: hamilton4311@yahoo.com
Photo of Muriel and granddaughter
All my life's a circle! Left Madison for college (Oberlin) in '61; various civil rights projects, jobs and grad school ('65-'79); marriage and family — 1 daughter, 1 step-daughter ('79-'99, New Haven, CT); brief fling in Oakland, CA; and now I'm right back in Madison (as of 6/01).

Daughter (Alicia) is entering her senior year at Harvard and surprised everyone by getting married last Dec. (so I also have a wonderful son-in-law!). Step-daughter (N'Tanya) is raising hell in San Francisco, working with wild and wonderful high school kids as an advocate/organizer.

I'm busy unpacking boxes, worrying about my mom (who turned 91 in Feb. and refuses to move into an assisted-living arrangement — hence my return to Madison), looking for a perfect job in some aspect of early care and education (Any ideas?), and trying to figure out what to do when I grow up.

Anybody got any bookcases to sell cheap?
---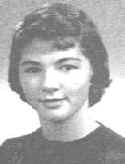 Mary Jo Hammes – Benner
Email: bennermj@aol.com

More photos of Mary
I had so much fun reading about former classmates that I was inspired to put down a few lines about my life since l961.

I went to work at an insurance company after graduation and by March of l962 was married to Pete Clark (West class of l960). I eagerly began my new role as a Navy wife with thoughts of children and a redwood house and days of happily ever after. Two children did arrive. Jim is 36 and lives in Madison with his wife Karen and my 4 "grandsons" who are cats, and Michelle is 33, lives in Iowa with her daughter Brionna who is 9. The happily ever after part was a bit more complicated! At times my road got very bumpy indeed. I continued to do secretarial work in insurance and also Physical Therapy clinics which I enjoyed.

I have been married the last 8 years to Ray and have gained two sons who live in Milwaukee along with a grandson, Anthony who is about to turn 4. Last June, Ray retired from the Milwaukee Public School System Offices and we headed our little red, Ford Escort to New Mexico. The past year has been an interesting one as we settle into the high desert area of Rio Rancho and life in a condo. The first thing to learn was to tell them to put the chilies on the side when ordering in a restaurant! My West High Spanish classes are slowly creeping back into my memory as we are surrounded by Spanish/Indian culture here. Our appreciation of water has heightened and rain is a happy event in this land of sunshine.' Heck, so much sun is a new event! We love to explore this place especially all the mountain areas and the sunsets are a thing of beauty. The hardest thing is learning to live in a poor economic State – WI is truly blessed.

Have a great time at the Reunion – what a pretty place to hold a party!
---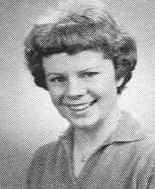 Janet (Jay) Hammond Weigel
Email: pineden@charter.net

Another photo of Jay
Let's hear it for websites! Thanks, Bob! I'm sitting here in east Tennessee where I was transplanted 28 years ago, looking forward to coming back to Madison for a certain weekend in August. I keep thinking, "But it can't possibly be 40 years!" Then I look in the mirror.

My life has turned out quite differently from what I thought it would in 1961. Back then there was no way I could see myself as a nurse. Of course, nursing has changed a bit since then, too! I'm taking a sort of sabbatical from ICU nursing, working in a cardiopulmonary unit in one of the Knoxville hospitals, but I plan on going back to ICU in a year or so. That's a far cry from the girl who got someone else to pith her frog in Mr. Antonie's biology class.

It took me awhile to get to nursing, though. First I had to go to college and drop out a couple of times, get married, divorced, and remarried, and have three kids. Then I decided it was time to go back to school. Funny how it was a lot easier when I had to juggle a bunch more stuff while doing it! So here I am contemplating my next birthday and a return to the city I left in 1973 and have visited only twice since. I look at my life and I'm pretty satisfied at how it turned out. I've been married to the same wonderful guy since 1970. Our kids are grown now: Sam will be 29 in July and is living on his own, quite an accomplishment for a young man who is a high-functioning autistic; Adam is 25, married, and the father of our only (so far) grandchild, John Isaak; and Betsy is 23 and works at the local country club as banquet captain, waitress and bartender while she decides what she wants to do when she grows up. I have a career that is challenging, if often frustrating.

What's next? Who knows? Maybe I'll manage to write something worth publishing after all. Maybe I'll go back to school and get my degree in what I always loved but could see no future in. I hope I'll do a lot more traveling. All I know for sure is that I can't wait until August!
---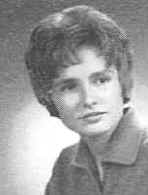 Mary Jo Hamre Fuhrmann
Occupation: Retired

Children: Kathy (36) Bill (33) Fara (23) Brett (22) Felicia (18)

Grandchildren: C.C. (7) Schifano Cole (2) & Dean (1) Fuhrmann

Retiring and moving back to Madison for a fresh start in my life.

Looking forward to enjoying friends and family.
---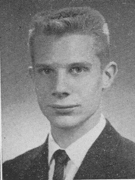 Denis Hansen
Occupation: Registered Nurse

Since graduation, I have lived in Texas, Arizona & Oregon, but mostly in the Madison area. I am a registered nurse working in mental health. I enjoy hiking, in-line skating, snow-shoeing and photography. In three years I plan to retire to southeastern Arizona
---

Janet Hanson – Cooper
Email: dacooper@mts.net
Warm wishes from Canada. Celebrations should be daily events once anyone is "over 50." My greatest "adventure" over the past 40-years has been to create Home for myself and my family in British Columbia, Alberta, Texas, Ontario and Manitoba.

' We've lived in Winnipeg for 18 years (half of my married life). My ties to Wisconsin and Madison remain strong. Our sons, 34 and 36, reflect the Midwestern work ethic and have maintained their American connections. Now that our grandkids, 4 and 7, believe that hanging out with "Ma Ma Honey" and "Big Gramps" is a fun-filled time, we've been forced to compile the Family History (is everyone doing this?) and polish up our Ethnic Heritages (for me, Norweigian lessons, Rosemaling and Hardanger Embroidery). I still work 4 days a week as a Clinical Social Worker in Geriatric Rehabilitation at a 400-bed teaching Hospital.

Thanks to the Reunion Committee for this opportunity to "net" work. I'll be in touch!
Jan
---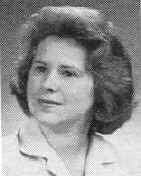 Amanda Harding
Email: aharding@tds.net

Amanda, Elaine and Clarice



Hello, I've missed a lot of reunions , but this is the year. I've been living in Madison since 1980 and before that Stoughton , Minneapolis, Nebraska'and Long Island, New York. How's that for getting around. I have been married twice, but had children with only one. They are all out on their own and doing well.'

Any one out there who wants to contact me , can at my Email address of : aharding@tds.net.

See you in August.
Amanda
---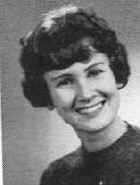 Hilary Harrington-Mandel
Email: hilarymandel@hotmail.com
Here's Hilary's Family
For the past 5 years I have been living in San Anselmo, Ca. (Marin County) I have a part-time private practice in clinical psychology, and I am married with 2 children. My son, Jake, age l4, is an ardent skateboarder, and my daughter, Clare, age 9, is an artist and animal lover. During the past year I have been an advocate for kids who skateboard and the chairman of the skate park committee. Our purpose is to build a local skate park in San Anselmo where kids can legally and safely skate.

Forty years are hard to summarize in a few words. I worked in Harlem and Bedford Stuyvesant as a social worker for 6 years post M.S.W. In l974 I moved to California, and in 1986 I got my Ph.D. in psychology. Twenty five years ago I married David, who was then a probation officer and is now a business consultant. When David and I married, I became an instant parent, as he was a single , custody parent for his 2 children, Shane, then 14, and Beth, ll. Both Shane and Beth are now married. Each has 2 children, and Beth is pregnant with a third–our 5th grandchild.

My mother died in September, l994, and my dad died 7 months later. I haven't been back to Madison since my dad's memorial service. I will not be attending the reunion, as our family will be visiting my stepdaughter, her husband and 2 year old twins in London, England, during mid-August. Have a wonderful reunion. Thank you, Bob, for this website.
---
Marcy Harrington Bedford
Email: marciabedford@yahoo.com
Since our last reunion, my life has been full and rich. I remarried in 1994, two of my daughters married and graduated from law and medical school, the other two are in college, I have become a grandmother twice with two more on the way. Paul's and my life has been busy with traveling, taking care of the grandchildren while one daughter attended medical school and other family events. We are fortunate to have our children close and enjoy frequent times with all of them.
All four of my girls graduated from West High School and some had teachers I had – I thought that they were pretty old when I was there, but apparently not.
I hope to be able to join everyone at the Monona Terrace.
---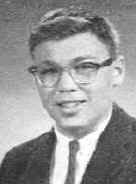 Mike Harris
Email: hapauto@aol.com
As I was saying on graduation day … Well, maybe I can't remember what I was saying.

Hard to believe it's been so many years since I've seen or heard of most of the people who will read this little missive. Still, I'll bring you up to date as quickly and concisely as possible. Perhaps we'll go into details when I see those of you who are coming to the reunion _ our 40th but my first, I might add.

After leaving West High, I matriculated at UW-Madison for about 5 1/2 years. You might say I still wasn't a quick study. When I did graduate (in Jan. 1967), I spent 5 months of active duty in the Army Reserves at Ft. Leonard Wood, Mo., then went to work for the Rockford, Ill., newspapers as a news writer and then a sports writer. In between, I got married that July to Judy Rosee of Skokie, Ill., after a whirlwind 2 1/2 year courtship at Wisconsin. In February of 1969, I went to work for The Associated Press in Chicago as a newsman and I've been with the same company ever since, moving into sports in Indianapolis, Cleveland and the main office in New York and becoming a specialist – Motorsports Editor – in 1980.
I've covered hundreds of auto races all over the world, as well as helping out at Olympics, Super Bowls, World Series, NBC playoffs, NHL playoffs, golf tournaments, tennis tournaments and even lawn bowling.

In the meantime, Judy and I had two kids _ our son, Tory, and our daughter, Lanni. Somehow, Tory became a Southerner, attending the University of South Carolina, but Lanni took the correct path, right to Madison and the UW. She is now an account executive with a pr agency in Minneapolis, while Tory – despite his lack of REAL education – is working for Miramax Pictures in New York City in its production department. Judy has worked at a variety of things over the years – zoo keeper (I'm not kidding), doctor's receptionist, a number of volunteer jobs – and is an avid researcher and voracious learner. We lived in Northern New Jersey for 15 years, but moved to Wake Forest, N.C. – a suburb of Raleigh – in 1995. It's
wonderful Southern living with a more Midwestern pace. In fact, Raleigh is a lot like Madison. It's a capital city and a college town (North Carolina State). Hope we get to see a lot of you in August.

Regards – Mike
---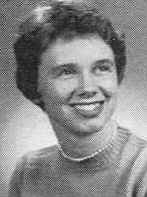 Sharon Hassett Lukas
Email: smlukas@centurytel.net
Occupation: Physical Therapist

Spouse: Dave

Children: Jennifer (29) Michael (27) Jeffrey (24)

Graduated from UW Madison with BS in Physical Therapy. Have practiced PT for 35 years in various positions including administration. Husband, Dave, is an attorney. Interests include golf, skiing, reading, bridge, gardening, traveling. We have a cottage in Manitowish Waters. Daughter, Jennifer, is married and starting 3rd year of law school in Cleveland Ohio. Son, Mike, working on masters in Philosophy from Tulane in New Orleans, son, Jeffrey, working on undergraduate degree in forestry from U of Montana.
---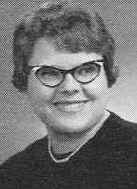 Phyllis Hathaway Martinez
Email: phyllismtz@qwest.net
Occupation: Registered Nurse

Spouse: Ramon

Optional Info: Same as before ' hope to retire 1-2-03!!
---
Marge (Margaret) Heim Coyle
Email: mcoyle@isd.net
Hello everyone,

I'm sorry that we won't be able to attend the festivities in August. Pat and I will be celebrating our 35th Anniversary this summer with a trip to Alaska.

We live in Medicine Lake, MN, on a lovely small lake that is only 8 miles from downtown Minneapolis.

After college, I was a Buyer for Manchester's Department Store and others, and in 1978, I accepted an offer that was to good to pass up, and we moved to Duluth MN, where we developed an enduring passion for Lake Superior. We moved to the Twin Cities after about 5 years in search of better economic times. After nearly 20 years in retailing, I decided to change careers, and I now have a very satisfying and enjoyable Financial Consulting Practice. Pat keeps our computers and software operating, and it's great to be able to work together. In town we love the Minnesota Symphony Orchestra and the other cultural abundance. We spend as much time as we can on the North Shore of Lake Superior, but occasionally get to Madison to visit family. Life is good and we're grateful.

It' been fun to read about you all, and I wish you all the best. Thanks to Bob for the Website.
---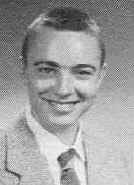 Tom Heine
Email: theine@mailbag.com
Occupation: Executive Director, Foundation Lecturer, UW

Spouse: Merrilee Pickett

Children: Lynn Peterson (33) Jennifer Williams (31)

Over the last 'few' years, I've married, divorced and remarried, now 20 years. I've worked in the alcohol and drug field and directed two state associations and one state Foundation. I feel very fortunate to have had a good life since '61 and a great life now.
---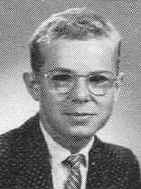 Klaus Helms
Email: Klaushelms@hotmail.com
Dear Classmates,
I have somehow lost touch with people from Madison and also the girl from Berlin, Dorle Gesenius, has anybody heard from her?. For some years after I wrote to my U.S. history teacher, Mr Quant and to Mr Jones, my driver's ed teacher, but when they died and the Hamill family had moved to Boston, there was only Larry Everad, an Arts teacher from Madison I got to know later.

So it is really exciting to find this site. Immediately I tried to find my yearbook, but my library is too large and unorganized, so I could not find it right away.

There would be so much to tell, but I will just give you a short run-down on what I did during the many years. After graduating from my German high school I studied at G'ttingen University to become a teacher (English and P.E.). After finishing all my exams I won a Volkswagen Scholarship and went to graduate school at UCSB where I got my M.A. in educational psychology in 72. After that I started teaching and later counseling, too, at one of the oldest schools in Germany (over 400 years old), got married (no children) and have been married since.

We live in an old farm house which over the years we renovated ourselves. We have been to the U.S. many times, especially for skiing, but never made it to Madison. Yeah, what a shame. For two and a half years I taught German as a foreign language to Chinese engineers at a Technical University in China and last year I went to Karachi for three months to do some teacher training there. So you see I have been both mobile and stationary through the years. I would love to hear from any of my high school classmates!

Best wishes,
Klaus
---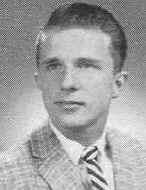 Dennis Herling
Email: Dgherling@aol.com
Dennis and Gloria on the coast:
First, thanks to Peggy Ahlgren for finding me, and to Bob for setting up this site.

After high school, I started at the UW, didn't care for it, and transferred to Stout State University, or as it is known now, Univ. of Wisconsin-Stout. I met my wife Gloria at Stout; her home was Black Earth, WI. I graduated in 1966 with a degree in Industrial Education, but knew I wouldn't pursue teaching. I began employment in 1967 at Allison Transmission Division of General Motors in Indianapolis. Allison Transmissions are used in heavy trucks, buses, military vehicles, and most recently have been introduced in the heavy-duty pickup trucks from General Motors. Following a career through various areas of the organization, I went to Sales covering truck manufacturers across the country. Those travels included the Northwest and we fell in love with the area.

Indianapolis was a great place to live and raise a family. We enjoyed the area, Gloria worked at an art gallery, and I worked Timing and Scoring and the Technical Committee at the Indy 500 for 23 years.

In 1995 we got an offer to move to the Northwest and we relocated to Tacoma, WA where we have lived since. I am an account manager for Allison in the Western Region, and my territory is Washington, Oregon, and Alaska. It has been a good 34 years with GM. We're waiting for that day when we can fully and entirely enjoy this wonderful part of the country. We enjoy the mountains, the ocean, Puget Sound, traveling by car, motorcycle, and boat, and photographing the area.

The 36 years with Gloria have been wonderful. We have a 34-year-old daughter, Leah. She lives in Columbia, MO with her family, which includes our 3 grandsons- 13, 5 and 3 years old. We would like to be closer to them but we get together a few times a year.

Our son, Jeremy, 27 years old, and his family live in Seattle and we enjoy our frequent times with them. They have one child, our lovely 10-year-old granddaughter.

We rarely get to Madison anymore, as both our parents are gone. We won't make the reunion this time. To all of you, enjoy the event, party hearty but safely, and keep us in mind for the next one!
---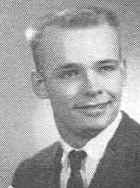 Stephen Hill
Email: smhill6468@yahoo.com
Occupation: Retired

Spouse: Mary

Children: Rebecca (30) Kathryn (27)
Grandchildren: Emma (7), Zachary (4), Joshua (3), Nathan (1)

Retired in May 1999 after 31 years of teaching at Madison Area Technical College. Now enjoying hobbies and traveling.
---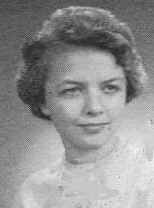 Gail Hoisington
Occupation: Retired Librarian

Read her obituary
Spouse: Divorced

I think I enjoyed living in Southern California the most of all the places I've lived since Wisconsin. I was in Milwaukee for one year and then back to Madison and then to Greenwich Village after getting my first two master's degrees from UW-Madison, of course, with two motorcycle road races and Europe (my first husband edited Cycle Magazine) for some time. Then I moved to Gaithersburg, MD ' more lovely trips to Europe including work at an international camp in England and working at the National Library of Medicine and trying to set up a business making soft dolls and toys.

Then I moved to Southern Calif (the doctors said they couldn't keep me alive in MD, let alone well) I loved LA, Hollywood more than the San Fernando Valley. I managed a book store for awhile, but I preferred working at Exxon. Then Mother brought me here to San Antonio. I'm on SSD now and probably won't be able to finish the third master's degree I was working on at UCLA. Mother's planning another safari in Africa and this time I should be able to go too. I've managed to accumulate thousands of books despite all the moves, but I'm down to one cat. I had a pair of Norwegian Forest cats in Calif, my favorite kind of cat now. I still have to rewrite my story novel(s) again. Say, do we have any literary agents in our class? I do a lot of needlework (I even edited the newsletter for the So.CA chapter of the Embroiders' Guild). I've been growing 8 different kinds of tomatoes on the balcony. I wish I could come see you all. Atten: Steve Victor ' mother wants her phone call or her dime back.
---
Ralph Hokanson
Occupation: Property Management

Spouse: Hilde

Children: Jamie (38) Vickie (37) Tamie (33) Joe (29)

Grandchildren: Dan (15) Tim (14) Josh (13) Johnny (11) Tamara (11) Ethan (10) Erica (8) Nathan (6) Bransten (1)
---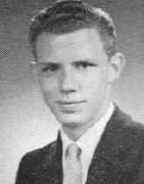 Howard Holmburg
Email: holmburg@chorus.net
After high school, I attended UW-Madison for a year, but dropped out when I ran out of money. I spent a year and a half working, including a year at the U.S. Post Office, which convinced me that college was the way to go. I returned to school and got a B.S in Math. That was followed by two years in the Army, the last 18 months at Fort Lewis, Washington. When I returned to Madison, I didn't care for the jobs available to math majors, so I returned to UW-Madison and got a B.A. in Accounting. The last 21 years of my accounting career were spent with Verex Corporation, a private mortgage insurance company here in Madison. When Verex was purchased in 1993, I was out of a job. So being an unemployed 50-year old C.P.A. I did the only sensible thing – I bought a restaurant. A good friend of mine and I bought the Culver's restaurant in Sun Prairie, which we have owned for seven years. During the past five years, my time at the restaurant has been limited to 20-25 hours a week, which has left time for more important activities, such as golf, vacations, gardening, vacations, tennis, vacations and bicycling. I usually ride around 4000 to 5000 each year. In two years I hope to celebrate my 60th birthday by riding across the country.

My wife Julie and I have been married 23 years and have two children. Rebecca, 19, is currently touring the country with a Christian drama group, and David, 15, who survived open heart surgery at the age of five, is a sophomore in high school and very much into soccer and basketball.
---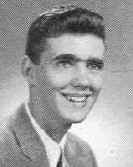 Kenneth Hunzicker
6302 Sleepy Hollow Circle
Middleton, WI 53562
Phone (608) 833-1020
Email: khunzick@chorus.net
Occupation: President of an HVAC Supply Company

Spouse: Julie Kotschevar

Children: David (21) Brandon (8)

What's happening? Oldest son a junior at Carleton College in Minnesota. Youngest in the second grade at Elm Lawn in Middleton ' soccer, swimming, piano, birthday parties ' the usual 8 year old activities. Summer vacation in Montana. Sailing on Lake Mendota. Recreational farming (wildlife plots). Some classmates have evidently reached retirement age. Julie and I are not there yet.
---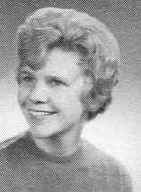 Karen Hult – Scheele
Email: bkscheele@att.net
Hi to all West'61 classmates! I've enjoyed being the class contact person for all these years. I'm looking forward to seeing you at the reunion in August.
My home and family have been the focus of most of my life since graduating from West. After high school, I graduated from the UW and taught 2nd grade in Madison. I retired when my two daughters were born and thoroughly enjoyed staying home with them. After raising my children, I taught preschool for 8 years and, at the present time, I'm an assistant reading teacher in the Verona schools.

A graduate of the UW, my daughter, Kristin, lives and works in the Madison area and is getting married in January of 2002. My younger daughter, Carrie, is a grad student at Michigan State University and is working on a PhD in zoology. My husband, Burt, has been a stockbroker in Madison for 33 years. We will be celebrating our 32nd wedding anniversary in August.

We love living in Madison. We enjoy boating, biking, playing tennis and vacationing in northern Wisconsin.

Thanks to everyone who responded to the 40th reunion. The committee has worked hard to put together a great weekend. I sincerely hope all of you who attend the reunion have a wonderful time.!
---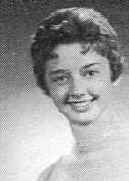 Susan Huiskamp Wyman
Email: abwyman@ncia.net
Occupation: Registered Nurse

After West I went out to college in Maine, Bates College where I met my husband Brad Wyman. We married after grad school, Harvard MAT in teaching mathematics for me and Yale masters in forestry for Brad. Then we went into the Peace Corps in Chile. Since then I've taught math in northern NH and am still loving it. Brad worked as a forester and manager in the pulp and paper industry and is now retired. He's very busy as a cook ana housekeeper for us, policy work in forestry, many state level forestry and non-forestry organizations and selectman for our town, Dummer.

We have two boys, Ben in Steamboat Springs, Colo. and Fletcher (married) in NH.

Since Brad retired we've taken some unforgettable trips. We biked across the country 4,500 miles in 1999. And this summer we did a 2 week fantastic paddle-raft trip down the Colorado River in the Grand Canyon. Lots of big whitewater which I love!

Family medical concerns are keeping us home for the rest of the summer. Brad's folks are struggling and our daughter-in-law has cancer (at 22yrs!).

So we won't make the reunion as I had planned. Have a grand time. Wish I could be there.
Love, Sue