If your bio is not here (and you'd like it to be), send it to our webmaster.
---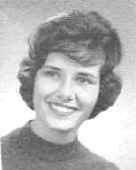 Linda Garrott Hanson
Email: clhanson@mhtc.net
Occupation: Manager Felly's Flowers (Monona)

Spouse: Craig

Children: Vicki, Larry, Bryan, Tracy

Grandchildren: Kayla (11) Erin (10) Tyler (9) Garrott (8) Lauren (4) Jenna (2)
---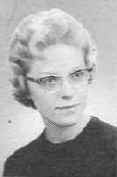 Judy Gehner Theune
Email: pjtheune@chartermi.net
My husband, Pete, and i have been married for 36 years. We've lived in Michigan; New York; New Jersey; Iowa; and now, back home in Spring Lake, Michigan (near lake Michigan, north of Chicago about three hours). During those years we had 3 sons. We have a son who is a police officer; one is a PhD. candidate in poetry; and, one is now a masters candidate in education – high school English.

I taught second grade in New Jersey and Michigan. I was an "at home mom" for years. When I went back to work, outside the home, I became a salesperson and an interior decorator. I have worked at the same company for 15 years.

Pete and I like to travel. I sew creative handwork.

An important connection for me is the "woman's wisdom" group that studies (sharing lots of stories ) at our church. For many years, I have quietly, and not so quietly, advocated for the power of women. The fact that we affiliate with a church that is inclusive and has a senor pastor who encourages questioning, my life has been enriched.

We don't have grandchildren. It is my contention, that when we do, it is my privilege to spoil them. It is the parents job to straighten them out.
---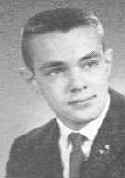 Dave Gerfen
Email: davegerfen@hotmail.com
My wife, Leah, and I sold our five McDonald's restaurants here in Wisconsin earlier this year and retired! Now I spend lots of time golfing and boating and visiting our grandkids (who live in Las Vegas). Life is good.
---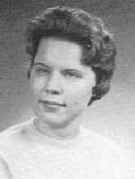 Mary Gilson – Feay
Email: mfeay@att.net
See Mary with a echidna



I worked for ATT, Bell labs, and Lucent. I retired 5 years ago. My husband Bruce retired 1 year ago from BP – Amoco. We have been very active with www.earthwatch.org which allows you to take a volunteer vacation with researchers in fields from archaeology to zoology. We generally like the animal related projects. We started in 1985, and have been on about 30 projects each. To read more, look at my home page, and Christmas letters at http://mfeay.home.att.net . We also volunteer with the Field Museum in Chicago and Brookfield Zoo.
---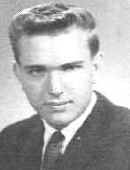 Todd Gill
Occupation: Product Coordinator ' Landscape Architecture

Spouse: Chris

Children: Peter (32) Jeff (30) Kelly (24)

Re-married, 1998 to Chris. Employed by Bruce Company in Middleton past 16 years. Enjoying life in my free time doing home gardening, traveling, boating and my little West Highland Terrier named Buttons. All three children are doing well (and all still single).
---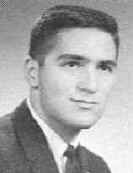 Paul Glass
Email: pglass@sakinsur.com
It's hard to believe that 40 years have passed since West High. I'm looking forward to seeing everyone, and thank all those responsible for putting this reunion together.

I went to UW-Madison, and graduated in 1965. While there I had a "meal job" at Lowell Hall, and met my wife, Kitty, while serving her (which I still do occasionally). We married in Aug/65, and then proceeded to UCLA School of Law where I graduated in 1968. After passing the California Bar, we moved back to Milwaukee. To those in California, I say "that shows how smart I was," and to those of you in Wisconsin I say I was returning to my roots. Anyway, we lived in Milwaukee for 10 years. I started as an estate planning specialist at M&I Bank, and was there for three years. I then moved in the insurance field, and joined Northwestern Mutual Life in 1971. We stayed until 1978. I guess one of the factors was the weekend I took my older daughter on an Indian Guides outing to someone near Fon du Lac during the winter of 1976, and the "wind chill" was -76. In Nov/78 we moved back to Los Angeles.

I've continued my association with NML, and most major insurance companies since starting in 1971. In addition, I had a pension company from 1981-1996 with about 600+ pension plans. About half were entertainment related. Two companies got to be too much, so I sold that company in 1996, to continue to concentrate full-time on insurance.

We have three children. Lori, 33; Dan, 31; and Tracy, 28. Lori and Tracy graduated from Univ of Arizona, and Dan from Wisconsin. All are in Los Angeles, and all are single, so no grandchildren yet….that I know about. Kitty went back to work about 10 years ago and works for the Family Violence Project through the Jewish Family Service. She has sole responsibility for all of the public speaking with school, agencies, training of volunteers, etc. She finds it very rewarding.

We have been very involved with different charities over the years. Our current favorite, which we have been deeply involved with is called the Fulfillment Fund…which was voted the top mentoring organization in California last year. Kitty has mentored two students (each a 5 year commitment) and we have sponsored others. I am very involved with the development fund, and one of the heads of the financial advisors council.

I keep very active, although no more golf which will surprise those that know me. I guess too many "whiplashes" got me out of the swing of things. I do a lot of "road biking"…no, not Harleys…the kind where you actually have to pedal. Three years ago, I started with the California Aids Ride which is a small journey of 575 miles from SanFran to LA. I've kept it up, but my younger daughter who did it with me hasn't been on the bike since.

I want to give a special thanks to Bob Buran for keeping up the Website.
---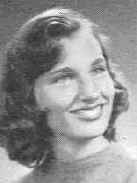 Jeri Glissendorf Koppleman Mertes
Email: smertes@cybertrails.com
Occupation: Author/teacher/sales trainer

Spouse: Steve Mertes

Children: Kathryn Koppleman (25) Jaime Koppleman (24)

Grandchildren: Now raising Kathryn's daughter Noelle (5) we have legal custody and she is keeping us young! Jaime and her husband have a son (5) also.

My first husband passed away at 40 (cancer) and I remarried a 6'6 Bank Manager a year later. We do Gospel concerts together, have our own business and are presently raising our 2nd generation. I have authored 6 books, including one on stress with an introduction by Dr. Norman Vincent Peale. We trained as speakers on a Zig Ziglar Scholarship; and frequently work as seminar leaders/sales trainers around the country.
---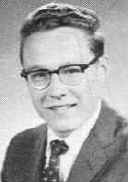 Jack Gribble
Email: jeg@chorus.net
Occupation: Retired

Spouse: Barb

Children: Kristin (29) Eric (27)

After 20 years of farming, I retired in 2000. As a result of that and finishing 8 years as Arena Town Chairman, I now have more time to hunt and fish. Barb, who is a library assistant in an elementary school, and I have been married for 32 years. We built a log home on Middle Eau Claire Lake (NW WI) and try to spend as much time as possible there. Except for the foundation & logs we did all of the work so we are totally enjoying it now. I am making furniture (concentrating on Windsor chairs right now) and still enjoy woodcarving. About 8 years ago I began playing hockey again. In spite of a few injuries and feeling it the next day, it's still a lot of fun. Our kids help us keep life interesting. Kristin is on Cape Cod working on her PhD in Marine Biology through M.I.T. and Woods Hole Oceanographic Institution joint program. Eric married Kari last October and they live in Racine. He is a department head at Home Depot.
---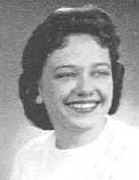 Gay Anne Gronli Frappier
Occupation: Program Assistant, State of WI

Spouse: Dennis

Children: Thomas Buss (40) Bobbi Laabs (33) Terri Buss (31)

Grandchildren: Clayton Buss (16) Brittany Buss (13)

I was married to Richard Buss (deceased '96) for 30 years, 3 kids. Married Dennis in '97. We got married during the Sturgis Harley Rally in S. Dakota and traveled on our Harley 3300 miles thru 7 states. I've been working for the State of Wisconsin 29 years. We ride the Harley as much as weather permits and love to spend time with all our kids and grandkids.
---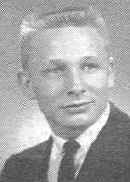 John Greisen
Email: jgreisenhb@aol.com
After graduating from UW-Madison in 1972 Katie Reynolds-Greisen, and our two lovely daughters, Elisabeth and Patricia moved to Castle Shannon, Pa., a suburb of Pittsburgh. At that time I worked for Pittsburgh National Bank while Kate continued her first love of being a mom. We moved back to Mundelein, Illinois where my oldest daughter graduated from high school.' Last year she attended her 20th high school reunion. You know your getting old when you see wrinkles on your daughter's face and you walk by a mirror without recognizing yourself.

We left the Chicago area in 1979 after three years of blizzards for the warmer climes of Connecticut. Its all relative. We lived in a beautiful home in a pine forest with a creek running through it. My youngest daughter, Patricia who is now 37 and a mechanical engineer in San Jose, graduated from Somers high school and surprised us all by joining the marines. This was the beginning of many changes.

It was 1989 and the recession was looming. Lost job, broken marriage, and having to start all over again. California here I come. Becoming a Californian was a relatively easy conversion. You just go to the nearest coffee shop and tell your complete life story to a perfect stranger who responds with a equally if not better tale about how they messed up their life and had to start all over again. Not like the Midwest where you bottle it inside or like New England where you mind your own business. California the land of vortexes instead of scenic overlooks, where silicone comes in a variety of shapes and sizes, and victimization is a way of life. All of this and sunshine to boot. It wasn't long before I found a beautiful Midwestern divorcee (with a considerable amount of tolerance) with two beautiful daughters. Things were looking up in the job department where I found a succession of jobs during the recession with a variety of banks and institutions in my specialty, commercial real estate lending. Today, I have a lovely home in Huntington Beach 1 block from the shore. My children are in good health and enjoying their careers as an RN in Indianapolis and a mechanical engineer in San Jose. My stepdaughters have graduated from high school and are feeling their way into the jungle of post high school reality. My granddaughters love their grandpa and laugh at my funny sounds. Barb and I just recently celebrated our 7th anniversary. While we are still adjusting to our relatively young marriage, humor, understanding and acceptance have replaced occasional thoughts of homicide.

Life is good, life is fun and life is hard. Life's' adventures have not been what I expected or planned, however the Cosmic Prankster has made it fulfilling.
---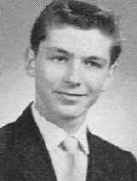 Ed Grob
Email: pctutor@charter.net
More pictures of Ed.
Updated!! September 2005
After working for someone else for 35 years, I decided to start my own business. Called Up & Running Computer Partners, I provide computer solutions and web sites for individuals and small- to medium-size businesses. I work out of my home, which I thoroughly enjoy.

I'm divorced (again!) … since 2000 (that Y2K thing, you know). I love to bike, rollerblade, and camp. I live in Roscoe, IL – just below the Wisconsin border. I've been here since 1972, although I did move back to Madison for a short time in the late 70's.
I'm active in my church, serving on the Church Council, as Chairman of the Finance Committee, and Treasurer. I'm also an Assisting Minister, which gives me an opportunity to sing in public without fear of being hit by beer bottles and rotten fruit. As Miss Huxtable said, "If you can't sing well, sing loud!"

I can't believe how fast the time has gone! One day 60 is ancient, the next, it's here.
---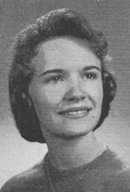 Janet Grosshandler Dulde
---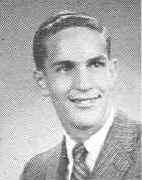 Ed Gulesserian
3955 Gallant Fox Court
Duluth GA 30096
Email: edgul@bellsouth.net
Graduated from UW with a BS in Economics. Later received a MBA from Boston University and passed the CPA exam. I've honestly never used any of these things in my working life but it tells you something about my compulsive side.

Spent 20 years in the Army largely because I didn't know what I wanted to do with the rest of my life. Two years in Vietnam as combat pilot, two years in Germany as a combat engineer company commander, two years as an exchange officer in the British Army as the operations officer of a British combat engineer regiment, one year as an exchange student at the Air Force Command and General Staff College, four years as Chief of Logistics Plans and Operations for Army operations in the Persian Gulf and Middle East. Not a lot of rifle ranges and foxholes but lots of new initiatives and special projects. Don't regret a minute of it but it was time to do something new.

Currently 15 years in commercial real estate, now as the senior manager in Atlanta in a large global company, CB Richard Ellis. We are rumored to be #1 in Atlanta but who knows for sure. Along the way, I became the real estate chairperson for Atlanta United Way and sit on several board of directors.

Married right after college, had a wonderful family, lost one of our two daughters after 18 years to a lifelong incurable disease, and lost the marriage shortly thereafter. Incredibly bittersweet experiences. By nature, I look to the future more than the past and life is good, albeit more thought-provoking and reflective than earlier.
More from Ed:
Sorry I won't be able to attend Sunday. My flight back to Atlanta is already set. Since I'll only get a chance to catch up with a few of you Saturday, I'll forward a little more info: Its turned out I've got some skill at working with people that want to get a lot better at what they do. I tell my people that they don't need me to get 20% better at something, they can simply work harder. However if they want to get 50% or 100% better, I don't claim to know the answer, but I'm pretty good at working with them to find the answer. No magic involved; just a mix of performance coaching, personality styles, and a healthy dose of caring. I've had some good results with the organizations I've led (never underestimate the importance of good people and good luck), but perhaps one of the best is my commercial real estate office in Atlanta. We've grown revenue 600% in the six years I've been the manager and last year did over $1.7 billion in transactions (sales and leases of office towers, shopping malls, warehouses and business parks, plus appraisals, plus mortgage banking, plus consulting). As an empty nester, its something I can put a lot of myself into, and fits well with the other friendships and activities in my life. I can't imagine retiring any time soon, but job security can be elusive in this business. We'll see!!

I played tennis up until three years ago and it simply became too difficult to keep up with the "kids". In college I was a very mediocre player at UW for two years but kept improving over the years. Won the Atlanta senior doubles championship at 50 but time and age have caught up with me. Quickness is a relative word but doesn't apply at all to someone 58 years old. I've picked up golf and am like a kid with a new toy. Also jog a little as a wellness activity. Ran a full marathon 20 yeas ago but that was far too extreme and time consuming.

My daughter and I ran the Peachtree Road Race together last month (10K, 50,000 people) which made me feel terrific as a dad. She's an attractive tall blond fitness trainer with gifted people skills and everyone likes and trusts her. I could have done a lost worse as a father. We're still working on the balance of my being the parent of an adult.

I mentioned that we lost a daughter. Undoubtedly the toughest journey imaginable. She was a magical person; physically frail but loved by everyone. Her high school made her homecoming queen her senior year even though she was in a wheel chair on oxygen at that point, and had less than a year left. Her gift was that she made all of us better human beings. An amicable divorce followed, somewhat inevitably, even with the best intentions not to let that happen.

I've got a terrific girl friend, Sandy. It's a long term relationship and you'll meet her Saturday night.

I'll finish by saying that I've come to appreciate Madison and West High increasingly over the years. The web page for the reunion is a master stroke of brilliance. It's broadened the event into a gathering of this wonderful expansive community. Well done! '