If your bio is not here (and you'd like it to be), send it to our webmaster.
---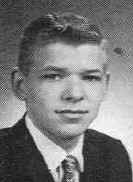 Jay Carlson
Email: jcarlson@milchev.com
Occupation: Law Partner at Miller & Chevalier

Spouse: Lyn

Children: Michael (22)

Beginning in September 1961, I attended the Univ. of Wis., graduating in 1965. Following two tours in Viet Nam as a Naval Officer, I relocated to Washington, D.C. in 1967, along with my wife, Lyn, a 1966 Wisconsin graduate. I received my J.D. from George Washington University Law School in 1970 and have practiced law in Washington since then. Lyn currently tutors children with reading problems and previously was a consultant with the U.S. Conference of Mayors. Our son, Michael, just finished his junior year at Bowdoin College in Maine, majoring in philosophy and environmental studies. Over the years, we have traveled extensively including trekking/mountain climbing in places such as Africa (Kilimanjaro), Nepal (Everest and Mera), Pakistan (K-2), the French and Swiss Alps, the Rockies, the Southern Alps of New Zealand, and Mt. Rainier. My current outside interests include working with a non-profit organization assisting AIDS orphans in Tanzania and serving on the Board of Visitors for the University of Wisconsin's La Follette School of Public affairs and Department of Political Science.
---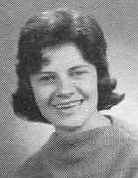 Claire Cassidy
Email: windpath@cassidy.net
Occupation: Medical Anthropologist, Acupuncturist

Spouse: John Rosine

Children: Julie Cassidy-Rosine (20)

After high school there was lots of travel and lots more education. Eventually I earned a PhD in Human Biology (1971)'did research on food, diet, nutritional status in Belize, Sri Lanka, Mauritania, Maryland'did research on alternative medicine and especially Oriental medicine in the U.S. generally. I also taught at several universities, did consulting, was research director for a major American acupuncture school for some years, and worked with NIH Office of Alternative Medicine on editing and consensus development re acupuncture. I went to acupuncture school (starting 1998) and am now a newly fledged acupuncturist'treating patients is rewarding and fascinating. I have a book coming out this fall'aimed at MDs, it is an introduction to Oriental medicine. I met and married my husband way back in 1975, and we have one daughter, now 20 and a college student. When I think of 1961 and graduation, I remember the prom, my daisy-filled dress, extreme self-consciousness, how excited we were about Polaroid photos in those days, good music and good hearts dancing. I am grateful for this Life that has been so generous to me and I remain ready for adventure. How about you? '
---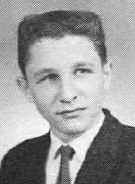 Michael Chechik Sunday
Email: michael@sundayusa.com
Our family of four are settled in Petaluma, California, a former chicken farming capital 45 minutes north of San Francisco. We own a recruitment business which will be twenty years old if we make it through the next months. All our clients forgot how to hire for now. Our daughter Jessie is soon off to college, our son Gabriel a magician/actor enters tenth grade. My wife Laura produces the Great Petaluma Chili-cookoff, gardens avidly and we share our business. We spent four + years in Wayzata, Minnesota, loved access to nature but found ourselves poorly assimilated in the local culture and nature did bat last, too cold, so we returned to Northern California. Laura and I both owned small record companies during the '70's to early '80's. Mine was Waterhouse Records which made it to 25 some albums with Henny Youngman, the Lamont Cranston Band & other stellar but lesser lights. Laura's was Biscuit City Records based originally in Denver with 26 folk albums. Exciting times on a very lean budget. And previously I had another 8 years in the" big time" with CBS, Capitol and Vanguard Records as an A&R Director. People used to say to me "I'd pay them to let me do your job." A slight overstatement of the fun factor but definitely a cool job. We're grateful for generally good health and few problems. Our kids are a great source of satisfaction. We visit the Midwest, both Minnesota and Wisconsin every couple years and I do treasure my years in Madison. Such a lovely, protected place for being a kid.
---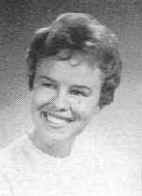 Sandra Colvin Kuehn Brandabur Wittmayer
Email: slwitt@chorus.net
I have been widowed, divorced and remarried for eight years to a great guy named Tom! We live in my home of the last 32 years, still in the country, but the city is getting closer every day. Two out of three of my children are still close by. Kim teaches high school Spanish in Mt. Horeb and has two lovely children, McKenzie, age 6 and Kollyn, age 4. Michael lives in Verona (not married yet) and works heavy equipment. My youngest, Dana, lives in Minneapolis, works at St. Joseph's Home for Children, and is the mother of a beautiful 2 yr old, named Taya. I make quite a few trips to Minneapolis! I am really proud of my kids and my wonderful grandchildren. I have worked for UW/Physicians Plus for 21 years, only part-time now, for the bennies. My fun job is being a travel agent and having a home office. I love it and really get to travel a lot. In fact, my partner and I have a tour going to Italy in September, so if anyone is interested, e-mail me. My best friend is my husband, Tom. He is a South Dakota boy and manages LEXUS of Madison. Anyone in need of a new car can e-mail me too! That's my life and I'm loving it! My grandchildren and travel are my passions!
---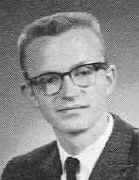 Frank Crow
Email: fccrow@earthlink.net
Living in Portola Valley on the San Francisco Peninsula with wife Judy (nee Sachs – Class of '63). Two kids, Ailey, going to Brown next year, Kielan, entering 5th grade next year.

After many years in academia and research (PhD U. of Utah, Prof. at Texas and Ohio State, Rsch. at Xerox PARC, Apple and Interval) have recently taken a turn for the practical, working as a chip architect at graphics chip company, nVIDIA.

Judy and I will join you on Saturday evening 8/18. Looking forward to seeing everyone again.
---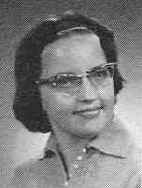 Margaret Ann Curry Reigle
Email: reigle@attglobal.net
Occupation: Educational Assistant ' elementary library/computer labs

Spouse: Kenneth (class '60)

Children: Kirsten Audra Stenoien, Kellee Adrian Reigle

Grandchildren: Mitchell Stenoien (6), Hannah Stenoien (3)

I am looking forward to retirement in 1 year. That makes me young enough to start a third career. We will stay in Madison area, because our friends are here and our daughters are in Minnesota and California – great places to vacation. We keep active with friends, computer and genealogy. After a stint in Pediatric nursing and 20 years in elementary schools my third career won't involve children.
---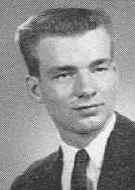 Bill Cuthbert
Email: B44c@comcast.net
After graduation from U of W Madison, my wife, Denni, and I moved to central Wisconsin. We had two daughters and now four fantastic grandchildren. In 1971 we moved to the Chicago area where I worked in the lodging industry for 15 years. After that, I owned two True Value stores. I retired about 5 years ago, although I have recently started working part-time for a friend in his store. We just recently moved to a new house in northern Illinois. with the hope of being able to spend more time with our daughters and the grandchildren.

Great website! Sorry we will be unable to attend the reunion. Best wishes to all.


---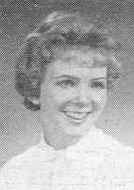 Anne Dana Robinson

Spouse name: Berre

Address: 906 West Davis St., Fayette, MO. 65248

Occupation: Retired writer

Phone #: (660) 248-3806

Children: Two god children — Anne Elizabeth (16) and Alexander Gregory (14)

Berre and I have been happily married for 38 years. Berre, who is a professor of philosophy and religion at Central Methodist College, received the Governor's Award for Excellence in Teaching this year. After I graduated from the University of Missouri-Columbia School of Journalism I had a wonderful career in journalism and public relations. Since retiring several years ago I have been involved in several civic and volunteer organizations such as our local food pantry, industrial development committee and industrial development authority. My favorite commitment is serving on the Board of Missouri Credit Union. It has been exciting and rewarding to watch our credit union grow from $1 million in assets to currently $160 million in assets. I am particularly proud of how well we serve our 25,000 members.

In addition to watching our godchildren grow up Berre and I enjoy gardening, fishing, reading and kayaking.)
---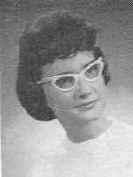 Kari Darbo Marretta
Email: kdmptl@verizon.net
It's a wonderful life! At the last reunion (my first ever) I was newly "single again" and have remained so. However, God is good and has brought many terrific people into my life. My new little grandson Kyle is a delight and I scoot off to SW Florida as often as possible. Being a small business owner, working at the Chamber of Commerce, being active in my church and an busy social life makes me realize there are just not enough hours in the day.

I had two years at the UW and lots of fun (the Country Club of the Big Ten) before beginning my traveling life. 10 weeks with my father seeing the South Pacific and Far East brought me back through San Francisco where I stopped long enough to get a job and find a room prior to "exiting" Madison in 1965.

Met Al, married and had Kevin in the City by the Bay and moved to Southern California where Keith was born. 4 wonderful years in the Aloha State of Hawaii where everyone we knew came to visit! The shock of orders to New York was softened when we found a lovely home on Long Island where our roots dug deep for all of 5 years. My community involvement brought me into terrific relationships that I still cherish. Once again, a drastic move to the other side of the world where we spent 3 years at Subic Bay, Philippines. People Power and Marcos leaving was history making but the Shop 'til You Drop was my idea of a good time. Travel to Singapore, Bangkok, Hong Kong, Tokoyo and the various parts of the PI all enlarged my territory and I was blessed by it. Kevin left the DOD schools to attend and graduate from Florida State and never has left Florida since then. Keith graduated from Virginia Tech and found the mountains call to him and he has not left them either – in Virginia or Idaho or wherever he feels called to go.

In 1987 we moved to Northern Virginia and were divorced in 1993. Kevin married Dee and are the proud parents of my sweet blue eyed blond Kyle who is now 16 months old.

In 1994 I traveled with a girl friend to Ireland, England, Scotland and Wales on a tour that was great followed by a trip to Italy in 1995. Several more dreams to complete but the March 2000 trip to Israel was all I had hoped and prayed for…..now Alaska is left to conquer.

As far as "career" goes, I was wife and mother and all that went with moving, resettling and making a home for my family. For the last 6 years I have been a small business owner having the Indoor Pollution Solution for air and water and working in the DC area in a variety of locations. Presently being Membership Chairman at the Chamber of Commerce seems to fit who I am.

Make new friends but keep the old, one is silver and the other is gold. Sure do look forward to the Reunion and having some good Wisconsin fun! See you all soon.
Kari
---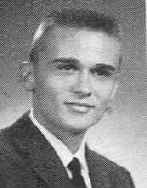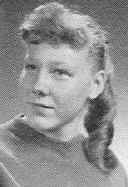 Tom Deans
Sue Henkel Deans
Email: sdeans@wi.rr.com or tdeans@wi.rr.com

Tom
Tom has recently retired from the FBI (after 31 years) where he developed a career in bomb investigations & weapons of mass destruction. He also worked as a police instructor in criminal investigation, bomb investigation, and firearms training. Tom most recently has taught "Criminal Investigation" at two Gateway Campuses in Southern Wisconsin and as a licensed Private Investigator, is beginning his own business, SCI (Security, Consultation & Investigation) where he hopes to use some of his expertise to train business, police, and school officials so they can provide a safe environment for their employees and/or students. Tom is married to Suzanne Henkel Deans (also from the class of 1961. They have three children, Julie Verhagen (husband Lee)is an English/Journalism teacher, Laura Deans, is an FBI Agent in D.C. & Mike Deans (Married to Jaimie Peterson) is attending Grad School at UW-LaCrosse and working as a grad assistant & Linebacker Coach for the LaCrosse Eagle Football team.

Comments: I am Enjoying semi-retirement. This summer I have taken up fishing and continue to sail with a friend and neighbor on Browns Lake where Sue and I live.
Suzanne
Suzanne is a special education teacher (learning disabilities) at Burlington High School. She also is a a co-drama director for one-act plays, three-act plays and Musical Productions. During the past fifteen years she has helped to take many of the one-act productions to state competition. She and Tom were married in the summer of 1965 and have raised three children. All are now adults. Julie Verhagen (Lee) is an English teacher, Laura is an FBI Agent located in Washington D.C., and Mike (Jaimie) is living in LaCrosse Wisconsin where he has one more year of graduate school (Coaching Administration). For the second year as a Grad Assistant he will be the linebacker coach for the UW-LaCrosse Football Team.

Although Tom is now retired from his FBI Career, I'm not quite ready to retire. For the time being I enjoy teaching and coaching dramatics at the school. Occasionally I even dabble in local community theater as well. I also enjoy swimming, sailing and just being on the water whenever possible.
---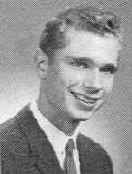 Ron DeGolier
Email: rondegolier@yahoo.com
Address: 3524 – 7th Avenue #338, Kenosha, WI 53140
Phone: 262-694-8344
Email: rondegolier@yahoo.com
Occupation: Hospital CEO (pre-transplant), Kenosha YMCA (post-transplant), now retired.
Spouse: Linda–Surgical Assistant
Children: Lisa (34), Eric (32)–Ron's kids; Debbie (45), Ronda (43), Pam (42)–Linda's kids
Grandchildren: Matthew (20), Andrew (18), Adam (13), Michael (11), Joseph (10), Thomas (7), Rachael (6), Alexandra (3).

B.S./Business Admin, Carroll College; MHA, Washington Univ. (St. Louis). CEO of hospital in Mauston, WI, 9 years, ended by progressive kidney disease. Kidney transplant 1985. Avid cyclist and cross-country skier with prosthetic knee. Finished career working for Kenosha YMCA in various capacities. When Linda retires in early 2008, we hope to travel extensively.

Thanks.

Ron



Occupation: Hospital CEO (pre-transplant) YMCA Aquatic Director (post-transplant)

Spouse: Linda ' Surgical Assistant

Children: Lisa (29) Eric (27) ' Ron's

Debbie (40) Ronda (38) Pam (37) ' Linda's

Grandchildren: Matthew (14) Andrew (12) Adam (8) Michael (6) Joseph (5) Thomas (2) Rachel (1)

B.S. Business Admin, Carroll College; MHA, Washington Univ. (St. Louis). CEO of Hess Memorial Hospital & Nursing Home (Mauston WI) 9 years, ended by progressive kidney disease. Eventually had kidney transplant in 1985, shortly after Linda and I got married (2nd for each of us.) My penchant for knee problems continued, totaling 8 surgeries and prosthetic knee. However, I'm an avid bicyclist and cross-country skier (including 20K cycling races around the country at the biannual U.S. Transplant Games ('Olympics'). Made the best of forced career change eventually deciding to wind down by running the aquatic program at the Kenosha Youth Foundation (a 'Y'). Enjoying life and the grandchildren as we plan our retirement.
---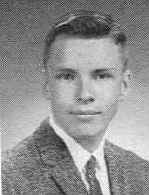 Mark Doherty
Occupation: Heavy Equipment Operator for The Bruce Company

Children: Becky (33) Brian (32)

Grandchildren: Lauren (8) Connor (7) Collin (1 ')

I've been working for The Bruce Co. off and on for the past 30 years as an equipment operator. I've been married and divorced twice. I have two wonderful ex wives, two children, three grandchildren. I'm currently working near Austin, Texas building a golf course with the Bruce Co and I'm dating a very nice lady from Merrimac, WI.


---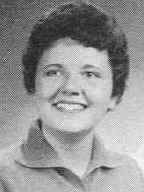 Mary Dohm
Email: kutup@charter.net.com
Hi to all 61 classmates.

I'm looking forward to seeing everyone at the reunion. Since our last reunion I've experienced a lot of personal growth. I'm embracing my single life, I have a great job, wonderful children and 5 beautiful grandchildren.

I bought a condo in Middleton 4 years ago and absolutely love it. It's great being so close to Madison, and our old Alma Mater.

I enjoy playing golf, ballroom dancing and playing cards, working in my garden and entertaining my grandchildren.

Christine Fleischer will be coming from Kalamazoo MI and staying with me the weekend of our reunion, I'm so excited about having her here. We've been friend since birth and always enjoy laughing about our childhood adventures. One of the funniest times was when my next door neighbor and WHS classmate Tommy Thompson took us on a snipe hunt in Resurrection Cemetery, boy we fell for it hook line and sinker.

Hopefully we're older and wiser now, although I still am way to gullible.

See you all in August.
---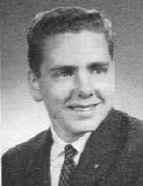 Mel Dolinky
Email: Badgrfan1@aol.com
After graduating from UW in Madison, I spent two joy filled years in the Army. Since then I have lived in Southern California, Kansas City, Milwaukee, western New York State, and now Arizona. Have not been back to Madison in a long time.

Have traveled to Europe, Asia, Australia, and North America.

I have three children (am divorced). My oldest son (26) is the chef at Coquette Cafe in Milwaukee, my younger son (21) is in school in Arizona (soccer scholarship) and my daughter is in high school in Milwaukee. What with having traveled all over, I sometimes feel like Arlo Guthrie who said (at least I think he said it) "My entire life, no matter where I was, I always felt I should have been some place else."

Drop an e-mail if you remember who I am and if you feel like it.
*Webmaster Update* from Mel's brother:
My name is Stu Dolinky, West High class of '56. Your letter to my brother Mel arrived today. He must have given you my address when he was living with me a few years ago. Sadly, we lost him 4 years ago. In my eyes, it took the Vietnam war 40 years to kill him. When he came back he was never the same. He was at Cu Chi during Tet 1968, and was in combat for most of his tour. He received 2 Purple Hearts for wounds he sustained, and a Bronze Star. I know very little about what happened to him because he never wanted to talk about it. During a low point in his life, he was living back east. He had no job and his family was living elsewhere. I convinced him to move to Scottsdale and live with us until he got back on his feet. After moving here, he went to the VA hospital and put in a claim for disability. He was granted 100% disability and had enough to live on. The VA took good care of him but his body eventually succumbed. To say we did the best we could for him is not true; we did the best he would allow us to do for him. I don't know who were his friends in high school, but if you find anyone please share this with them. If you wish to contact me, my phone is 480-242-9165. Most sincerely,
Stu Dolinky
---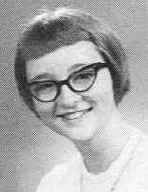 Margaret Ann Doolittle Rioux&
Email: mrioux@whoi.edu
Occupation: Systems librarian

Spouse: Terrence

Children: Rebecca Childers (33)

Seems like many lifetimes! I am the systems librarian at the Marine Biological Laboratory/Woods Hole Oceanographic Institution Library which serves the scientific community of Woods Hole, Mass. I've been here on Cape Cod for 20 years now and love it and my job (my husband says I'm the head bibliogeek). I've been a librarian of some sort since 1986. I've only been back to Madison a few times since high school the last time about 3 years ago. I was amazed both at how much and how little its changed.

Oh ' hobbies ' origami and scuba diving.
---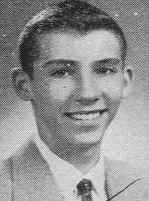 Tom Dunn

Children: Andy (29)

The Lord has blessed me with an easy, fun filled, healthy life. I still travel and play with carnivals (some people never have to grow up) building, operating, and maintaining their electrical equipment. The electrical shortage in California doesn't bother us, as we generate all of our own electricity.

I have only one son, Andy, age 29, who produces animated computer videos in Los Angeles. Since he's still single, there are no grandchildren. Andy's mother, Linda, and I divorced in 1978. Since 1983 Anna has traveled and lived with me. She's a beautiful person who loves life and everything living, be it animal or plant. Therefore, we travel with four cats and the world's largest portable garden.

A special thanks to the reunion committee for making this all happen. Keep up the good work. Look forward to hearing from you again in 2011.
---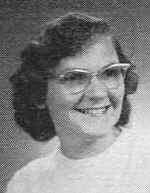 Sharon Dyer Montenegro
Email: sharonlem@yahoo.com
Occupation: Medical Transcriptionist

Children: Theresa Elliott (34) Kathryn (Katie) Elliott (34) ' twins

In November 1962, I married Peter Elliott, also from Madison. We moved to Milwaukee in August 1963, and started our family in 1967; identical twins. I held a position in the State of Wisconsin, Division of Corrections, and also worked part-time in the medical field.

In April 1982, after 20 happy years of marriage, I lost my husband tragically in an automobile accident. Pursuing my interest in business and medical transcription, I moved to San Diego in 1985 and owned my business for 8 years. Although enjoying California, wanting to be closer to family and friends brought me back to Wisconsin in 1993 where I currently own a condo in Pewaukee and work out of my home for Columbia Hospital. I have now been a medical transcriptionist for 30+ years and really enjoy what I do.
---