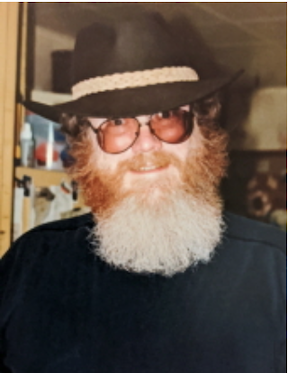 MADISON – Joseph Brunsell, age 76 of Madison, passed on Thursday, Feb. 20, 2020. He now born on Feb. 24, 1943, in Madison, the son of Elmer Brunsell and Lucille (Poast) Brunsell. He married Susan (Roeder) Brunsell on Feb. 16, 1974.
Joe attended West High School and graduated in 1961. He proudly served in the military in the Enlisted U.S. Army Reserves from 1964 – 1970. He worked at Brunsell Bros Lumber for over 40 years. Joe enjoyed woodworking, outdoor actives such as camping, hunting and fishing, and enjoyed going out to eat with his family.
Joe is survived by his children, Jeffrey (Alexis) Brunsell, Joshua (April) Brunsell and Jessica Brunsell; sisters-in-law, Beth (Jon) Somers and Jane Roeder; eight grandchildren; and many relatives and friends.
A graveside service for relatives and close friends will be held at MIDDLETON JUNCTION CEMETERY, 8409 Isaac Dr, Madison, at 1 p.m. on Wednesday, Feb. 26, 2020, with Military Honors.
When I pass on – just think – and say and pray "he went home." JOE B