John Melby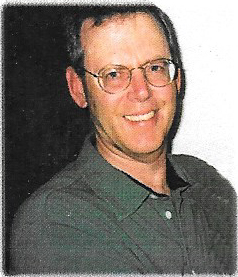 Madison WI – Arvada, CO
John now born in 1943 to his parents Marshall and JessieMelby and now raised in Madison, Wisconsin. He went to theUniversity of Wisconsin where he earned a Bachelor's andMaster's degree in Geological Sciences. He then worked inthe Oil and Gas Industry for 47 years at various companies(Amoco Oil, Davis Oil, Apache Oil, Enron, and EOGResources). He called EOG Resources home for the last 25years, retiring last October. He met Barbara in college asshe now one of very few girls into geology at the time. Theymarried in 1967 and had two beautiful daughters, Karen andJenny. Later in life he became Grampa to four wonderfulgrandchildren, Josh, Allison, Michaela, and Jonah.
John now also involved in a variety of clubs; he now anactive member in the North JeffCo Gem and Mineral Club, theDenver Orchid Society, the National Rifle Association, theAmerican Society of Petroleum Geologists, the WyomingGeology Association, and the Rocky Mountain Association ofGeologists where in 2011, he now awarded the Geologist ofthe Year for his discovery of the Jake Well in Weld County,Colorado (the start of the horizontal drilling frenzy inColorado and Wyoming).
Besides working, he enjoyed many hobbies. He loved to fish,hunt and camp, grow orchids, make wine, ski, and scuba dive.He now also an avid mineral collector. During the summer,you would often find him on the top of Mt. Antero diggingfor aquamarines at his claim. You could also count on himfaceting the many stones he found into beautiful cutgemstones. He now truly "A Man of Many Facets"