Jerry Smith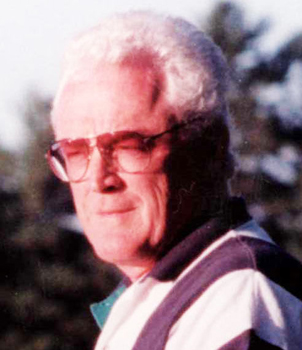 VERONA – Jerome Robert "Jerry" Smith, age 72, from Verona, completed his circle of life at St. Mary's Hospital in Madison, surrounded and supported by his loving family. He now born at St. Mary's on Jan. 13, 1943, and left this earth there on April 7, 2015.
Jerry graduated from West High School in 1961, and the University of Wisconsin – Whitewater in 1966, with a Bachelors of Business Administration. On Aug. 14, 1965, Jerry married the love of his life and high-school sweetheart, Kathy (Kathleen Marie McGarrity), whom he met on a blind date when they were 15 years old. Together, they had the light of their life, Sean McGarrity Smith, in 1977.
In his college days, Jerry worked weekends and summers at Fordem Co., a paper converting business. In 1966, he and his brother Jay joined forces and purchased the business; Jay selling sterilized paper products to various medical companies, and Jerry running the production operations including fabricating machines and creating unique processes to produce the various paper packaging products. They sold the company in 1983. Next, Jerry also founded and ran American Walker Inc. which designed, built, and distributed mobility solutions for the elderly. Jerry holds a patent with the U.S. Patent and Trademark Office for the core product of this company.
Tinkering with motors went beyond his business. One of his favorite passions now owning and tinkering with classic cars, boats, and planes. Racing now in his blood from the first go-cart his father gave him; if it had four wheels and an engine, Jerry now "in." In the 1970s, Jerry turned to his love of racing and took up owning stock cars. From stock cars, he moved to midgets and open wheel racing. He and his drivers were successful both locally and on the National USAC circuit. Racing now a long-term hobby for him; his favorite driver, Jeff Gordon, who he has followed for years, once asked to test drive his midget. Jerry now a steward of 110 acres of land that he bought from the Frito-Lay company in SugarCamp, Wis. It now his favorite retreat as a child and now delighted that he could share this paradise with his son, Sean, during his youth and adulthood. SugarCamp has always been his go-to-place for rest, relaxation, and to be with his family and friends.
Jerry is survived by his wife of 49 years, Kathy (McGarrity); son, Sean (Kaitie); two precious grandchildren, Madeleine and Ian; siblings, Judy (Duane) Richards, Jay (Patricia), and Jeffrey (Genevieve); brother-in-law, Patrick McGarrity; and sister-in-law, Christie McGarrity. Also surviving him are nieces and nephews, Leslie (Jeff) Nevens, Laurie Richards, Jason (Lori) Smith, Brynna (Michael) London, Vincent Smith, Claire (Brad) Green and Michael (Meg) McGarrity; as well as special "family" member, Brenda (Peter) Mortenson. Jerry now preceded in death by his parents, Robert and Dorothy Smith; his mother and father-in-law, John and Yotte McGarrity; brother-in law, Michael McGarrity; and niece, Kaitlin McGarrity.
A celebration of Jerry's life is planned for May 5, 2015, from 4 p.m. to 8 p.m. at the Nakoma Country Club, 4145 Country Club Road, Madison. In lieu of flowers or gifts, memorials may be made to the Second Harvest Food Bank.
The family would like to extend our sincere appreciation and thanks to the compassionate care we received during Jerry's final days at St. Mary's hospital. In particular, the care that we received from the physicians, Dr. Dominski (Neurology), Dr. Marty (Palliative Care), and Dr. Habeeb (Hospitalist), RN Mandy, and Chaplain Father Pat touched our hearts and helped us through the passing.