Linda Garrott's husband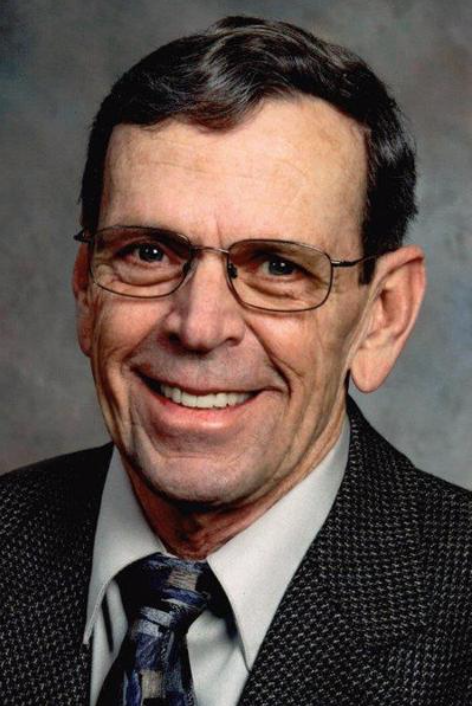 MOUNT HOREB/MIDDLETON — Craig W. Hanson, age 77, passed away peacefully surrounded by his family on Tuesday, March 3, 2020, at Agrace HospiceCare, Fitchburg, after a long courageous battle with COPD and a third bout of cancer. Craig's deep love for his family helped him survive cancer two times over the last 23 years and for that he was deeply grateful and spent as much time as he could with his wife, four children and six grandchildren, that were his greatest joy.
Born March 15, 1942, Craig grew up in the Madison area and graduated from West High School, 1960, and UW Madison in 1967, with a B.S. in Economics. In 1972, Craig started his own business, Hanson Accounting, providing a customized service to a client base that stayed with him for over 45 years. Craig deeply valued the friendships he built over the decades with many of his clients, never fully retiring, he loved his work.
Craig married his high school sweetheart in 1961, Linda Garrott, who he met at "The Shoppes" known for its ice cream when they both were supposed to be in class, and from that point on they were inseparable. As an only child, Craig fell in love with Linda's big family in Nakoma, having lost both parents at an early age, her family quickly became his. Together, Craig and Linda, built their own family living in Middleton, and spent many days at swim meets, baseball games, and soccer tournaments. Long summer family vacations in the Wisconsin North Woods nurtured a lifelong passion for lake activities and cabin life in all their children who now carry on the tradition at their own lake homes always with a room for "nana and papa".
Craig was an avid golfer and bowler, enjoying many games with close friends and family. He was most proud of rolling a "298" that captured too much attention! A UW season ticket holder for over 50 years, Craig could always be found at a football or hockey game cheering on his beloved Badgers. Evening card games, fondue, progressive dinner parties, and couples bridge and travel groups forged lifelong friendships lasting over fifty years.
After raising their family, Craig with his wife, Linda, took great joy in their many travel experiences spanning over 34 different countries, living life to the fullest every minute. But no matter how many trips they took, Craig was always glad to get back to the home and family he loved.
Craig will be missed by everyone who was lucky enough to know his kindness, selflessness, humor and endless love. He was the kind of man who gave all he had and never expected anything in return even in his final days.
Craig is survived by his loving wife, Linda (Garrott) Hanson of Mount Horeb; his three children, Vicki (Steve) Villacrez, Bryan Hanson (Kim Lewis) and Tracy (Ed) Kneubuehl; six grandchildren, Kayla (Andrew) Brooks, Erin Villacrez, Tyler Geiwitz, Garrott Villacrez, Lauren Hanson and Jenna Hanson; Brendan and Aleissia included. He was preceded in death by his son, Larry Hanson; his parents, Laurence and Edith Hanson; and his in-laws, Bill and Ruth Garrott.
Due to the COVID 19 pandemic, the April 4 celebration of Craig's life has been canceled and will be held at a later date that will be announced. The family would like to thank all the care providers at Agrace HospiceCare, Fitchburg, for the tender care they gave to all of us. In lieu of flowers, memorials may be sent to the Agrace HospiceCare, Fitchburg. Online condolences may be made at www.gundersonfh.com.