If your bio is not here (and you'd like it to be), send it to our webmaster.
---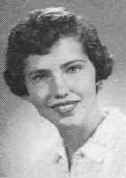 Peggy Ahlgren
Email: Pahlgren@merr.com
Hi, I am still a functional potter and live just north of Spring Green, WI in a beautiful little valley. I have been here since 1973 when I converted a former cheese factory into a great studio. I live in the adjacent farm house built in 1930. I attend several art fairs each year and have part of the shop set up for sales. I spend as much time as possible with my 92 year old Dad who has mild dementia and lives in Oakwood's nursing home in Madison. I try and have him come out in the summer and mow my acre of lawn! He really enjoys the riding mower and doing something useful. My Mom died in '98 from complications of a fall and Alzheimer's. For this period of my life, my focus is work and my Dad. Dream goals for the coming years include improving conditions in nursing homes, trying to tie the caretaker daughters of a parent with Alzheimer's together, and writing a simple booklet on the meaning of the symbols used in the Huichol yarn and bead paintings of Mexico. Looking forward to someday traveling the world again.
---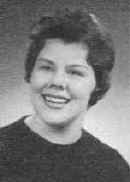 Carol Adolfson Rittlel
werittle@sbcglobal.net
Occupation: Housewife

Spouse: Walter

Children: Loren (32) Joel (31)

I am enjoying my life as the wife of a semi-retired husband. We've had fun traveling frequently in and out of the U.S. When home, I enjoy volunteer work in the community and at church. I enjoy playing bridge and doing crafts.
---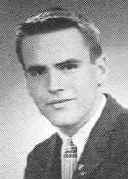 Robin Allin
Email: RobinAllinJr@comcast.net
Home is now in Fox River Valley Gardens, IL (post office Barrington), great spot just 5 minutes from the Fox River and my boat. My 3 sons are still around the house (no such thing as empty nest). Derek (29) Robin (22) and Christopher (19). My wife, Sheila, teaches nursery school and I am a "juice guy" with Nantucket Nectars. Travel the Midwest, OH to UT, MN to TX and love it. Give a call (847-462-1013) or email. Look forward to the 40th.
---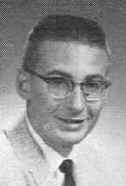 Val Ansfield
Email: Val_Ansfield@msn.com
I attended the UW-Madison where I was introduced to the wonders of geology and the idea of an academic career. After acquiring a BS and MS, I headed west to the UW (Washington) in Seattle for a Ph.D. My goal of teaching at a small liberal arts university was met when I joined the faculty at the U of South Dakota in Vermillion. I retired two years ago after 29 years of teaching.

The first decade or so was fun, interesting, and personally rewarding. In addition to the usual classroom teaching, I led many groups of students on field trips to see the geological sights, eventually including many in nearly every State west of the Mississippi. Watching students experience collecting molten lava in Hawaii near one of my own research areas was fantastic. I incorporated hundreds of slides and numerous video clips that I shot during these trips into my lectures, and was lucky enough to win a Burlington-Northern Award for Excellence in Teaching. I still enjoy receiving e-mail from some of the thousands of students I met in classes. From the mid-90's until retirement, I also created and ran four educationally related websites.

Over time however, the grant application-publishing "game" combined with plain old burnout pushed me to consider ways of retiring early. I spent increasing amounts of time buying, fixing up, and renting properties in several of my favorite locales. I now enjoy spending parts of some years near Lake Washington in Seattle, near Newport Beach in Southern California and on a lake near Hayward in northern Wisconsin. Vermillion, SD, located on a bluff overlooking the Missouri River, is my primary residence.

Boating is still my favorite outdoor activity just as it was when I lived in Madison. In addition to web surfing, reading and do-it-yourself home repair projects, I enjoy dabbling with lots of electronic toys (a habit continuing from my days in the West High ham radio club).

My second wife, Geri, is a clinical psychologist, who also retired recently. Each of us has two kids, of which three are married and one is about to be. My son is an electrical engineer with Sony and my daughter is a newly minted physical therapist; both live in Southern California. I'm a grandfather once-over so far.

This will be my first West High reunion. As I reflect back on some of the teachers that I had, especially Mr. Hable, Mrs. Riva, and Mr. DeJung, I now realize what exceptional instructors they were, and how lucky I was to be educated at West High during those times.

A special "Hello" to all the old West High-UW Student Union lunch table gang. Hope to see you in August!
---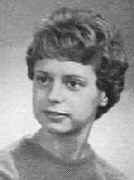 Sue Armbrecht Sippy
Email: sippysue@sbcglobal.net
Occupation: Enjoying life and also working

Spouse: Steve

Children: Kristine, K'aren, Kevin, Kyle, Kenneth ' all grown

Grandchildren: Mathew, Teryn, Kyle, James, Katyn, Austin, Peyton

My career has always been my family. Together with my wonderful husband, we've raised five children, celebrated the joys and weathered the sorrows in life. Along the way, I've included managing a jewelry store and a dental office, held a state office in La Leche International, worked as a church secretary and recently completed a number of years as a risk management specialist and unemployment administrator for a nine office temporary staffing agency. 'So why, when I should be at home just enjoying life, am I beginning a new venture as an assistant in business investment consulting? Guess I just can't pass up a challenge. I'm happy that there continues to be a class reunion for the class of '61 and am grateful to the committee for organizing it, but I'm saddened by how many we've lost.
---
Meryl Aronin
Email: aronin@snet.net
So here we are 40 years later! It feels like I never left school because since 1967 I have worked in the schools as a speech-language pathologist. This year I am celebrating my 35th wedding anniversary. My wife Judy and I look forward to spending part of our anniversary week at the reunion. We have two grown sons, Ruben and Daniel. Ruben is the Executive Director of an environmental organization in Los Angeles, and Daniel is a film editor in New York City. Judy works for the company that invented those large pumpkin leaf bags you see around Halloween time.
'
After finishing graduate school at the University of Kansas Medical Center we moved to Connecticut where we now reside. Currently I am in private practice working and living in Stamford, Connecticut. Besides working with children in private schools, I work at my office with adult voice pathologies, accent reduction and presentation skills. I have been very active in my professional organization both on a state and national level and enjoy chairing a hearing aid bank for our state Lions Clubs.'

Around three years ago I resurrected my trumpet and now play in a school orchestra with students and other faculty. It is a real blast!' I look forward to seeing many of you at the reunion.
---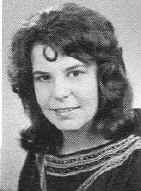 Michal Artzy
Email: martzy@research.haifa.ac.il
I am located in Israel, at the University of Haifa where I am the director of the Institute for Maritime Studies. I am an archaeologist specializing in eastern Mediterranean coastal and underwater archaeology. I direct a few excavation projects, in Israel and in Turkey.

Following graduation I attended Douglass College-Rutgers University and afterwards Brandeis University. My post doc was at the Lawrence Berkeley Laboratory at the University California in Berkeley, where I also started teaching. I have taught at various places, including the University of Copenhagen, University of Mass and now Haifa.

I am remarried to Daniel Hillel who is a Soil and Water Physicist and have one natural child, a daughter, as well as step children, of whom one daughter I think of as mine. Both girls are adults with their own lives. Their pets are still with us.'

Israel is not a place to visit right now. We had such great hopes for the future and it was not very long ago…Who knows, maybe we are close to the bottom and the only way is up?!
---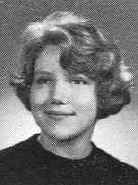 Nancy Barningham-Hague
Email: nancyhague@aol.com
I left Madison right after High School for Florida. I had an opportunity to enroll in the University where my aunt lived and taught. I found within a month of enrollment that I had found my calling, Art and writing.

I met my husband who was a graduate student. We married 2 years later, he joined the Army during the Viet Nam War and flew Helicopters in the thick of the war. I finished school while he was away.

We have two children and five grandchildren. We both teach at the University. I write and illustrate children's books as a hobby and have had several dozen published.
---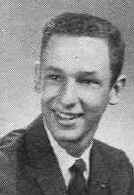 Jeff'Bartell
Email: jbb@quarles.com
I continue to practice corporate and securities law with Quarles & Brady, a large national law firm. I opened the Madison office of the firm in 1983, which now has about 40 attorneys. My major activity these days is serving as general counsel for Madison's Overture Center project, a $100 million downtown cultural arts center about to break ground (completion scheduled for 2005).

Angela remains a circuit judge, handling civil and criminal cases, and serves as an associate dean of the Wisconsin Judicial College. We both are heavily involved in civic and community activities.'

Married nearly 33 years, we have five wonderful children: Jessica is an internal medicine doctor doing her residency at U.W. Hospital. She is also the mother of our first grandchild Ayden Marie Bartell Ehrhardt. Daughter Carey practices employment law with a large Chicago law firm. Chad is a second-year law student at U.W. Law School working this summer at a local law firm. Our youngest, twins Dana and Nicholas, are home for the summer but will be rooming together in New York next fall, where Nick will be completing his degree at New School University in jazz performance and social history, and Dana (BA,Vassar College 2001) will be trying to find a job.

Life is good.

(By the way, I still live in the Plymouth Circle home I lived in when I went to West High. We bought the home from my folks in 1980.)

Looking forward to seeing West classmates at the reunion.
---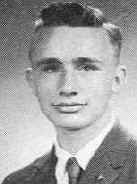 Bill Berge
Email: wvberge@qwest.net
What a great web site! Thanks Bob for all your hard work.

After getting degrees in math and geophysics at UW Madison and deciding those weren't quite right for me I got a degree in dentistry from the U of MN. I have had a private practice in Minneapolis since 1975.

I am happily married to Sarajane Patterson (East High, 1961) and we have two sons.

We have lived in Minneapolis since 1968. There is a small group of UW and West alumni here that enjoy getting together. This even includes an annual Lutefisk party at our Northwoods retreat at Brule, WI.

I enjoy cycling and did a Pedal the Peaks ride in Colorado with Mike Bunch earlier this year. Last year I did a similar ride in New Mexico. Remember, "the hills are our friends".

Maybe the bikers among us should get together for a day of cycling around Dane Co.

Looking forward to seeing everyone at the reunion
---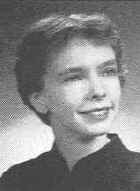 Judy Berigan-Aubey
Email: jaubey@ci.madison.wi.us

I'll be brief. If you want details, see me at the reunion or email me.

I am still, believe it or not, living in the house where I lived while attending West High. My husband, Fred, died in 1973. My kids and I moved back to Madison from Illinois. My parents were supposed to be helping me find a house and found one for themselves, instead. So I bought theirs.

I have three sons, two daughters-in-law, and one grandchild (Madison Aubey, also known as Madi) and a step-grandchild, Luigi. We live in different places (NYC, Chicago, Brazil) and travel a lot (Brazil, Cameroon, Uganda, Viet Nam and other far flung places). We all went to the UW-some of us more than once. And some of us are still collecting degrees (and debt).

I know a number of you are now retired, but I can't ever imagine retiring. I work in public health and learn new things and deal with new challenges every day. While it would be great to have more time to do the stuff I love to do*, I find my work just too interesting to leave-at least right now.

I hope to see you all at the reunion (including those pikers who haven't turned up in previous decades).

I'll send Bob a family picture via snail mail soon.

Love,
Judy

*A few of my favorite things: corner working sports car races, weight lifting and swimming, travel (local and international), taking classes (any classes that cause my neurons to work harder), working with my professional and alumni organizations, reading, chillin out……..
---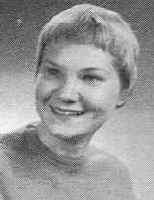 Sally Best Niesen
Occupation: Educational Assistant

Spouse: Glen

Children: Cathy, Beth, Jennifer

Grandchildren: Ashley (14) Tony (10)

1961-65 attended UW Whitewater receiving a BS; 1965 married Gen Niesen of Middleton. For 22 years I have been an educational assistant with the Lodi School District. We enjoy traveling, biking and spending time with family.
---
Linda (Billington) Grant
Email: linda3g@execpc.com
It has been fun reading what other classmates have written. The one thing I have noticed is that, as a group, we spell and punctuate very well. I should have been an English teacher because that is a pet peeve of mine.

Now, on to my life. I probably got married and had children as early as anyone in our class. I worked to put my husband through college and we had three children (2 sons and a daughter). After his graduation from the U.W., we moved to Huntington, West Virginia and then to Lexington, Kentucky. The people in the south are wonderful but we missed snow and came back to Wisconsin (how foolish, as I look at it now.) My husband was the director of the industrial development organization in Oshkosh and I stayed at home with our kids. The lure of private industry called him and then the lure of another woman. I was briefly married for a second time but knew nothing about alcoholism. Believe me, I do now! I have been single for almost twenty years. I guess I just don't do the marriage thing very well. It was tough raising boys by myself but we made it though the bad times. I wish I knew then that 'this too shall pass'. All my children have come through the bad times and are doing very well. Two live in Oshkosh and the other is in Fond du Lac. I am proud of all of them. I have one granddaughter (3 years old) and two step grandchildren. Family is very important to me and they include me in a lot of their activities from golf to water skiing.

I went back to school at age 40 to prove to myself that I did indeed have a brain. I went to the University of Wisconsin – Oshkosh in the liberal studies program. We went to school, Friday nights, all day Saturday and Sunday morning. I LOVED it! Since I got married and had children so young, I didn't have a chance to pursue my dream as I can see many of you have. I would have loved to go to law school with the goal of becoming a public defender. Having served on about five juries, I came to the conclusion that justice is more just for those who can afford it. Graduating with highest honors was the best therapy of my life and has done much for my self-esteem. I have worked for the last 21years for a real estate investment firm in Oshkosh. I have learned a great deal and find satisfaction in knowing that I do my job well.

I agree with John Greisen that life is good, life is fun and life is hard. Still haven't decided it if I am coming to the reunion or not – but am leaning in that direction.
---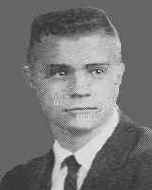 David Black
Email: Black@pres.usra.edu
Upon graduating my family moved to the Minneapolis area (they literally drove off after our commencement) while I stayed for the summer and worked at the YMCA camp on Lake Mendota. I then attended the University of Minnesota, both undergraduate and graduate, where I got a Ph. D. in Physics with a minor in Math. Following that I went to the San Francisco Bay area as a Postdoctoral Fellow at NASA's Ames Research Center, working in the Theoretical Studies Branch of the Space Science Division. I was hired as a civil servant by NASA in 1972 (Nixon had ordered a hiring freeze and they quickly hired people by backdating some papers). I spent a year (1974) in London on sabbatical at The Observatory, University of London. Following that I returned to NASA's Ames Research Center as the Chief of the Theoretical Studies Branch. I eventually became the Deputy Chief of the Space Science Division, and in 1985 was asked to be the first Chief Scientist for the embryonic Space Station Program. I accepted and spent two years in Washington. I returned to Ames as the Chief Scientist for Space Research until I was asked if I would be interested in being the Director of the Lunar and Planetary Institute, located just outside of Houston, TX. By now the traffic and other facets of life in the SF area had worsened, so off I went.

I was the Director until earlier this year when I was selected to be President of Universities Space Research Association. The Association has 88 members, most but not all universities in the US. As the name suggests, the Association has as its focus connecting universities with each other and with NASA, etc. on topics and projects involving space. Projects range from small scale education and public outreach to the refurbishment of a 747 SP to carry a three-meter diameter infrared telescope (yes, there will be a damn big hole in the plane so that it can look out when it is at 40,000 feet). Germany is providing the telescope, and the overall project is called the Stratospheric Observatory For Infrared Astronomy.

My research is in theoretical astrophysics and planetary science. My special area of interest is star and planetary system formation, and the age-old question of "are we alone?" I have chaired several advisory committees for NASA's Office of Space Science, have served on some White House advisory committees, and have been a professor at Stanford and now at Rice University. Interacting with all of the bright and eager students at these two institutions has been, and continues to be, a source of replenishment and a challenge to me.'

In a non-paying vein, I am on the Board of a local not-for-profit group that assists the local school district in getting funding for worthy academic pursuits that they are unable to get from their formal budget process. I have been a coach in Special Olympics for nearly a decade, coaching softball, basketball, and powerlifting. I am thinking of getting a cycling team going as well. My own activity has, like most others in our class I suspect, diminished over time. I played basketball, softball and touch football during my college, basketball and softball when at Ames, and I am now reduced to swimming and cycling. I ride 3 to 5 'Centuries' a year in spite of my now arthritic knees from those three knee operations. I also put my kayak into the lake I live on and get some exercise, especially if any of the local alligators show an excessive interest in me.

I have no children, have been married and divorced twice (both times to a "Karen" for those who are statistically inclined). I have not been to any of our previous reunions, and as Class President I thought that I should get to one before any number of arguably inevitable, if undesirable, events occurs. So, I am looking forward to seeing all of you and catching up as much as possible on your lives, post West High.

I too would like to thank Bob, and all of the people in Madison who have continued to keep the flame burning so that we can indeed keep track of the footprints that we as a group have left in the sands of time.
---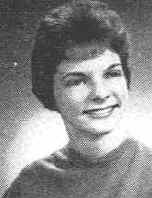 Sue Bonfield-Volkmann
Email: avolkmann@centurytel.net
Dear friends,

After talking, praying and dreaming for years of return to teaching in Ethiopia it is becoming a reality. Lord willing we will leave on a Lufthansa 747 from O'Hare at 4:15 on June 25th for two years of teaching at the Evangelical Theological College in Addis Ababa.'

We hope to have e-mail there, but will not know the address until we get there. This e-mail address will end when we leave. We are renting our house while gone so this should be our permanent address for snail mail.

You may write to us at: SIM Box 127, Addis Ababa, Ethiopia. If you come that way the phone in the Guest House there is 55-26-50 Thank you for your prayer and fellowship.

Much love and blessing to you all in Christ,

Art and Sue Volkmann
733 Sunrise Drive
Ripon, WI 54971
1-920-748-2493
---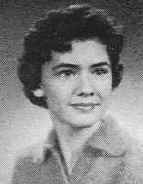 Sandy Brown Peterson
sandrapeterson@cox.net
Following our high school graduation I worked at the Easter Seals camp at Wis. Dells and there met Rolf. We married between my junior and senior years and traded in our Badger sweatshirts for Hawkeyes. At the University of Iowa Rolf got his PhD in clinical psychology and I received a degree in occupational therapy and had 2 children, Brad and Pam. While Rolf was teaching at the University of Ill. Chicago we left from '76-'78 to live in Perth, Australia where Rolf was a guest lecturer at the University of Western Australia. This also provided us with the opportunity to spend some time in Singapore and Bali and to spent the summer of '78 camping throughout Europe on our way home.'

I've been working as an OT with children all along, even in Australia. For the past 25 years this has been in the public school system. Our son is married and works as a computer resource teacher in Apex NC and has 2 sons, and our daughter is a lawyer, also married with one son and lives in Yorkville, Il.

We moved to Alexandria, Va. 15 years ago when Rolf became director of clinical psychology at George Washington University. It is exciting to live here but I do miss the slower pace of the Midwest.

Rolf promised me when we got married he would show me the world and he has done a very good job of that. We both love to travel and hope to get an RV and travel for a year after retiring. Three years ago my mother took some falls and could not longer live on her own so she now lives with us. That has put some challenges into our free spirit but fortunately I have a sister who flies in to give us breaks so we can see our grandkids and take trips. Adult day care is available also so I can work part time. It was tough selling her condo on Mineral Point Rd. and loosing my tie to Madison.

I'm looking forward to not working and taking a more active role in the political action arena with those causes which I care most about – women's rights, human rights, saving our environment, separation of church and state, voters' rights and providing for a drug care benefit. I spent the 60's falling in love and having children so was distracted, but am now a politically active liberal.

Though I missed the Rose Bowl while I attend the U. of Wis. I did get to the 1999 parade and game. What a thrill to see the Badger's victory. Sure looking forward to our get together.'
---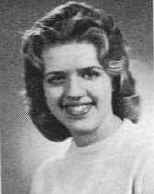 Suzanne Buenzli Hutchison

Occupation: Dane County Library Service

Spouse: Ben

Children: Heath (23) Paige (19)

Since our last reunion our son graduated from American University in Washington D.C. with degrees in International Business and Spanish. Our daughter is going to New York University studying for degrees in Drama and Math. Ben and I have been married for 33 years and are still traveling, but not as much. Ben is going to Mongolia in September, but I opted to stay home and go with him to Germany in April. I went back to work at the Dane County Library Service full time three years ago and love it, I have no plans to retire in the near future. We can't make the reunion, because we will be taking our daughter back to NYU.
---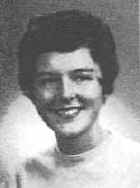 Gail Bullington Merry
Email: gmerry@specialolympicswisconsin.org
Occupation: Sports Management, Assistant Special Olympics Wisconsin

Spouse: Bob

Children: Diane Becker (36) Janet Pons (34) Steven (30)

Grandchildren: Hollie Becker (13) Kellie Becker (10) Jordan Merry (2 weeks)

Bob (class of '60) has been retired for 3 years. I continue to work part time for Special Olympics. We plan on moving into Oregon, WI next year, downsizing and making life simpler. We enjoy golfing and cold months in warmer climate. Life is good and we've been blessed with a great family and many friends.
---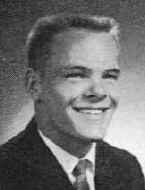 Mike Bunch
Email: mbunch@bunchengineering.com
It's a little hard to concentrate after reading Dave Black's summary. But I know where he first hurt his knees on South Park Street. It's also where he first saw the planets and stars, upside down in Allen Brager's car.

I went to UW for three years of what my mother called 'horse-assing around'. I then fortunately moved to Cleveland, married Paula, and finished my BS in Mechanical Engineering at Cleveland State University. We lived there for 5 years before moving back to Madison. I worked at Ohio Medical Products for several years as a manufacturing engineer and as a senior mechanical engineer in advanced product development. I was then fortunate to work with Karen Daggett's father, Ron, in Verona for 12 more years in the plastic molding business. Fourteen years ago I started my own consulting business, Bunch Engineering, and I now work in the plastic injection molding industry consulting with molding simulation tools called 'Moldflow' analysis.

We moved to Prairie du Sac to be on Lake Wisconsin in 1994. I have an office at 608 Water Street in Prairie du Sac where Paula also has a gallery. It has a great view of the Wisconsin River and the eagles in the winter and we'd both enjoy anyone stopping in for a visit. We've been very active the last 2 years in the Community Conservation Coalition for the Sauk Prairie, a group promoting a conservation and recreation future for the Badger Army Ammunition Plant. Paula has been photographing inside the plant to help document the cultural and plant history and will be part of a show here in September. It's an ongoing and delicate political struggle right now and if anyone is interested and has political connections feel free to call.

Our two daughters have long since moved out, Shelley to Chicago working as a nurse and studying to be a nurse-midwife, and Lesley to London where she is busy raising her family (one more expected this August). Shelley has two boys, 8 and 9 years old, and Lesley 1 boy 2 years and one ?. Lesley has been in London for 12 years so we've visited there often.

I still see some friends from West High. Ken Hunzicker and I have co-owned a sailboat together for many years and sailed on Lake Mendota. Pete Bauer lives close by and coaches the Sauk Prairie girl's gymnastics team. His wife and Paula worked together on a Japanese artist exchange last year. And Bill Berge and I have done a couple of bicycle tours, one from Superior to Madison and one just recently in western Colorado called 'Pedal the Peaks'.

Great job on the web site and look forward to seeing everyone.
---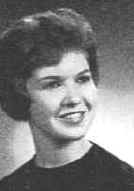 Peggy Burgdorff Douglas
Email: peggydouglas@mchsi.com
Occupation: Realtor, Edina Realty

Children: Elizabeth (25) Andrew (22)

Grandchildren: Damion (6) Winter (1)

40 years, wow! I can't believe it! I've been in Minneapolis almost 30 years. Since the last reunion, when we all turned the big 5-0, I've experienced many of the typical mid-life changes. I got a divorce; lost both parents and had to sell the home they lived in since 1941; re-entered the working world; went back to school to get my certification in non-profit management and worked as an executive director of a non-profit before becoming licensed in residential real estate in 1999; became a grandmother twice; took up golf; switched to town home living; attended the 2000 Rose Bowl cheering on our Badgers when I ran into Karen Hult. Both of my kids live in the metro area so we spend lots of time together. And I'm now into my 27th year in my book club and my 19th year with my 'lake' group. But, my biggest accomplishment is that I am a 2-year survivor of the 'big C'. I now take more time for me and to enjoy friends and family because every day is a gift.
---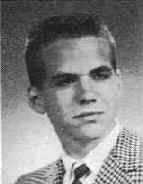 Robert Buran
Email: bobburan@juno.com
After too many marriages I finally met the girl of my dreams in 1993. And now at age 57 for me, and age 45 for Karen, we had a Child in December, 2000. Erik was a first kid for both of us and so now while the rest of you are enjoying retirement and grand parenting we are both learning, for the first time, the ins and outs of nighttime feedings, diapering and entertaining a five month baby. We are a long ways from retirement.

While not helping with the care of Erik and being married to Karen, I am married to seven computers. I gave up school psychology 15 years ago and I am now a self-employed, self-taught systems programmer; In addition to trading our own money I trade a multi million dollar stock portfolio for a European company, Krenzer Capital Management. Home is Reno and our office is at Lake Tahoe. Although I have made millions of dollars trading futures and stock markets, here and overseas, I consider my greatest personal achievement was running the Boston Marathon in 1975 in a time of 2:50:58 and finishing 564th among 2500 qualified runners.
---